By Jonathan Roisman, NextAdvisor.com
2015 is here! With a new year upon us, it's the perfect time to make a few resolutions to help improve your financial life. One of the best ways to do that is to boost your credit scores because this will give you access to a number of useful benefits. From lower interest rates to more credit card offers with generous rewards, your credit scores play a major factor in determining where you stand financially. But how can you improve your credit scores? With a little work and patience, you can see your credit scores rise dramatically in 2015. Here's how to do it:
1. Pay your bills on time (and in full)
A common New Year's resolution is to save and be more responsible with money. A perfect way to do that is to pay your bills on time. Paying bills late will hurt your credit scores, which in turn can raise your interest rates, forcing you to pay more money. Try to pay off your debt in full because incurring interest charges is not a good thing. If you can't pay it all off at once, at least pay the monthly minimum on time.
If you need more time to pay off your credit card bills without incurring interest charges, consider applying for a credit card that offers a 0% intro APR, then transfer the balance from the old card to the new. You will save money by completing a transfer with this card because you'll be able to pay no interest on the balance you owe for an extended period of time. One of the best options for balance transfers is Chase Slate because it comes with a 0% intro APR on balance transfers and purchases for 15 months, as well as a $0 balance transfer fee if you complete the transfer within the first 60 days of account opening. You don't even need perfect credit to get approved. People with not-so-perfect credit are more likely to be approved for Chase Slate because it requires "good" credit, unlike many other 0% APR cards, which require "excellent" credit. It also comes with the useful and more secure EMV technology, better known as "chip and PIN." Most balance transfer cards do charge a small fee, however, usually 3 to 5 percent of the total balance transferred with a $5 minimum, depending on the card. Read up on how a balance transfer works here.
2. Monitor your credit reports
You can't improve your credit scores if you don't know what they are. Fortunately, it's easy to find out. By law, you're allowed a free copy of your credit reports annually. Make sure to check your credit report doesn't contain any errors, as many commonly do. Your credit reports and scores usually vary between the three major credit bureaus (Equifax, Experian and TransUnion) because different types of credit are often reported to different bureaus. For example, a personal loan you recently opened may be reported to one bureau but not the other two. That's why it's important to know what's on all three of your reports, because one score might be considerably worse than the other two.
The only downside to your annual free copy of your credit report is that you won't receive your credit scores from the three major credit bureaus. You have the option to pay a fee for them, however checking them one time may not be enough to catch potential fraud. That's why you should consider signing up for a credit monitoring service. Most of them will give you your scores instantly upon signup and regularly monitor the activity on all three reports and scores on an ongoing basis as well as alert you of any changes or additions. This will help you catch any anomalies that can be caused by fraud or error.
Top-rated credit report monitoring services such as Identity Guard and LifeLock provide you with all three of your credit reports and scores immediately upon signup. To top it off, both Identity Guard and LifeLock offer 30-day free trials so you can test out the service before you make a commitment.
3. Decrease your credit utilization ratio
Your credit utilization ratio determines 30 percent of your FICO credit scores, second behind your payment history (35 percent), so maintaining a healthy ratio is extremely important. Luckily, calculating your credit utilization ratio is easy. You simply divide the total amount of credit that you've used (or owe) by your total amount of available credit to get the percentage (or your credit utilization). For example, if you've used $1,500 in credit and have $5,000 worth of total available credit, then you'll have a credit utilization of 30 percent. It's ideal to have credit utilization 30 percent or below otherwise it may have a negative impact on your credit scores.
Don't panic if your credit utilization ratio is high, because you can fix it. It can take time, however. One way to is to pay off as much of the balance on your credit card as possible. By doing this, you will increase the amount of credit you have available, which lowers your utilization ratio. Try and pay more than the minimum balance when at all possible because the faster you pay off the balance, the faster your credit utilization ratio will lower.
Another way to decrease your credit utilization is to apply for new credit because revolving credit, such as a credit card, has a direct impact on your credit utilization ratio. On the other hand, installment loans, such as an auto loan, don't impact your credit utilization. When you apply for new credit, your credit score can take a small hit because a hard inquiry is placed on your credit history, so it's important to only apply for a card that requires the type of credit you have. For example, don't apply for a card that requires "excellent" credit when you have "good" credit because you're going to get denied. Instead, apply for a card that requires "good" credit so you'll get approved and won't have to apply for multiple cards within a short time frame. Checking your credit scores will help you determine what your credit ranking is.
Getting a new credit card may not be the answer for you if you're paying down a lot of debt (more than can be transferred) or if you have trouble paying back your credit card. In either case, a personal loan may be the best option. Let this blog post help you determine which is the top option for you.
It's not always easy to follow through on New Year's resolutions, but it's certainly possible. Knowing what your credit report says and what your scores are can give you power to change for the better. Remember to check your credit reports from all three credit bureaus (Equifax, Experian and TransUnion) often. Visit our credit report monitoring reviews to see which service is best for helping you keep track of your reports and scores in 2015.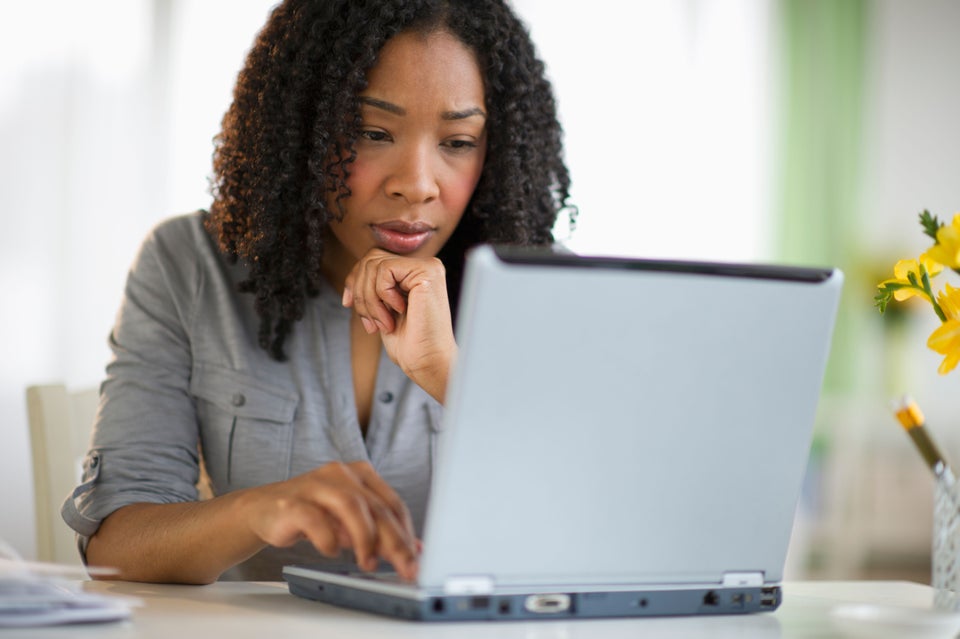 12 Things Every Woman Should Know About Money