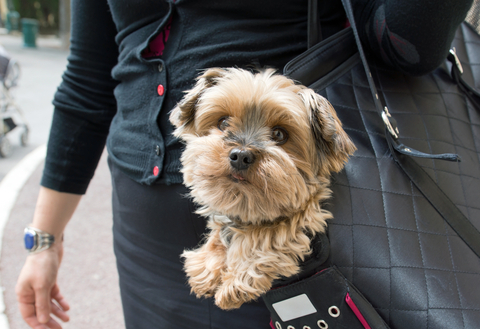 As more people opt to have children later or not at all it's more and more common for people to have fur babies. Hence the demand for pet friendly homes is at an all time high. Every house we advertise for rent is met with applications from people with pets.
People's pets, after all, are considered members of the family and certainly form an important role in the emotional wellbeing of many people. It's scientifically proven that having pets is good for your health. It is essential for these prospective tenants to find a property that will meet their (and their pets) needs.
So having said that, why should a savvy property investor agree to having pets in their property?
1. You can attract a premium yield. Yes, people with pets will pay more. This isn't a commercial decision. This is an emotional decision and people will most definitely pay more to be able to bring their beloved animals with them.
2. You're making someone happy and keeping a family together -- albeit a person/pet family!
So what do you need to consider when agreeing to allow pets?
The number 1 concern of investors and property managers is damage. The owner might say that the dog is well behaved and is an "outside" dog but how can a property manager possibly know if in reality the dog is likely to create damage, dig up the landscaped garden, or scratch and bite walls? Once you allow the pet to reside at the property you cannot monitor whether the dog really does reside inside or outside.
What type of pet would you accept? You might be comfortable with large, intimidating dogs, but is your property manager? This one you will have to negotiate with your property manager, as many of them will be off put by having to face particular animals during routine inspections and following up maintenance. So when advertising it should be clear that pets are considered upon application.
Pet Bond - Ask you property manager if it's legal in your state to request a pet bond.
Flea treatment - Make sure your property manager stipulates in the lease that the property must be treated for fleas at the expense of the tenant at the end of the lease. Of course if in accordance with your state's laws.
Carpet cleaning is standard however even more important when dealing with a pet occupied property. Ensure your property manager also stipulates that carpets must be professionally cleaned at the end of lease, this will help reverse any potential pet stains, hair and odours from your carpet to keep it in good condition.
From my experience people are more concerned about potential damage from pets than they are from children. Being someone who lives with three of the latter I would prefer a pet in my investment property any day! Would you rent your investment property to people with pets? I'd love to hear from you.