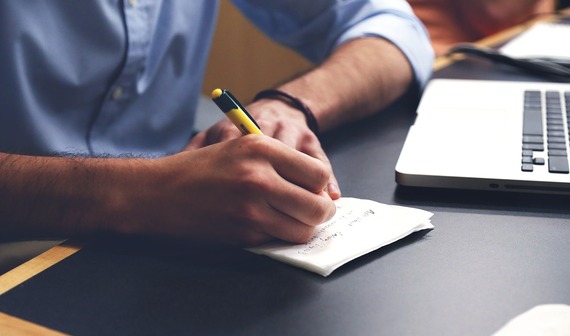 Nonprofit executive directors face many challenges when it comes to purchasing insurance for their organization. Though there are more than 1.4 million nonprofits operating in the U.S., they serve thousands of niche industries and interests. Understanding the unique risks your nonprofit can encounter is the key to purchasing proper protection and increasing transparency.
That's why I sat down with a member of my insurance firm's executive team who is an expert on risk management for nonprofits. INGUARD's own Larry McSpadden has almost 40 years of experience in the insurance industry, with a heavy focus on nonprofit clients. McSpadden works with nonprofits to create custom risk solutions that provide essential coverage for these organizations as they execute their missions.
In this interview, he answers key questions nonprofit executives ask when purchasing insurance coverage for their organization.
They should also consider insurance for the following:
Automobile exposures for any vehicles they own, lease, hire or use;
Workers' compensation, with employer's liability;
Executive liability that includes directors and officers, employment practices, and fiduciary (ERISA) liability;
General liability (bodily injury, property damage and personal injury);
Employee benefits administration liability;
Social services professional liability;
Physical and sexual abuse and molestation liability;
And sometimes medical malpractice liability.
Q: What unique challenges or obstacles do nonprofit executives face when it comes to insurance?

A: Nonprofit executives have to balance a number of responsibilities and resources against the needs or demands of:
Funding sources (governments, foundations, individuals and corporate donors);
Clients served;
Communities of operation;
Nonprofit employees and volunteers;
And regulatory and legal obligations.
Obtaining adequate funding is almost always a challenge, and isn't something that can automatically be counted upon year to year. And the needs of society and the regulatory and competitive environment are constantly changing, so programs and services need to evolve and adapt.
On top of all that, finding and retaining management personnel and professional staff is an ongoing issue--nonprofits usually are competing against for-profit businesses for the same talent pool.
Q: How often should nonprofit executives assess their policies?

A: Any time an executive is uncomfortable with an insurance provider's answers or with the level of service or communication, is a good time to call for a review.
If things are going relatively smoothly and there are no specific pressure points or areas of concern, then the incumbent agent or broker should be communicating how they're regularly "checking the market" and, when called for, getting competitive proposals.
Even if the incumbent seems to be doing pretty well, it's not a bad idea to have a consultation meeting with an alternative provider at least every five years.
Q: What's the biggest mistake nonprofit executives make when it comes to buying insurance?

A: The biggest mistake they make is considering only the "before loss costs" (premiums) when comparing proposals and not giving due weight to "after loss costs," or how well the insurance and the risk management program overall will respond when something big and bad does happen.
Q: Are there any risks that nonprofits commonly overlook?

A: A few years ago, this would have been employment practices liability (EPLI). Today, the biggest omissions nonprofits overlook are data breach and cyber liability exposures.
Q: How should a nonprofit professional approach their first insurance consultation?

A: First, do some research to ensure you're focusing only on organizations that have a substantial practice handling insurance for nonprofits.
Have a brief outline handy that lists the broker(s) involved, insurance policies in force (including company names, anniversary dates and limits), organization plans for the next two or three years, and any questions or concerns that are "front burner issues" for you and your executive team or board.
Q: What questions should nonprofit executives ask during an insurance consultation?

A: Be sure to ask an insurance provider or agent the following:
How familiar are you with organizations like ours?
How many similar organizations are you working with?
What do you think I should be looking for in today's insurance market?
What is your philosophy on loss control? On claims management?
How are you staffed to support and service our needs?
Is any of your staff paid on commission or incentivized by revenues earned from our account?
Are you able to discuss alternatives to traditional insurance with us if we're interested?
Are you willing to work on a fee-only basis?
There's no doubt about it: Nonprofits face unique risks as they undertake their missions to improve our lives and communities. They need to cover a variety of diverse risks in their operations, as well as guard against a number of threats to their livelihoods.
There's also no doubt that the best way to do that is by partnering with an insurance expert who deeply understands nonprofits and preparing for that consultation in advance.
Interested in reading about the latest insurance and risk management tips, news and trends? If so, subscribe to the INGUARD blog.

Popular in the Community