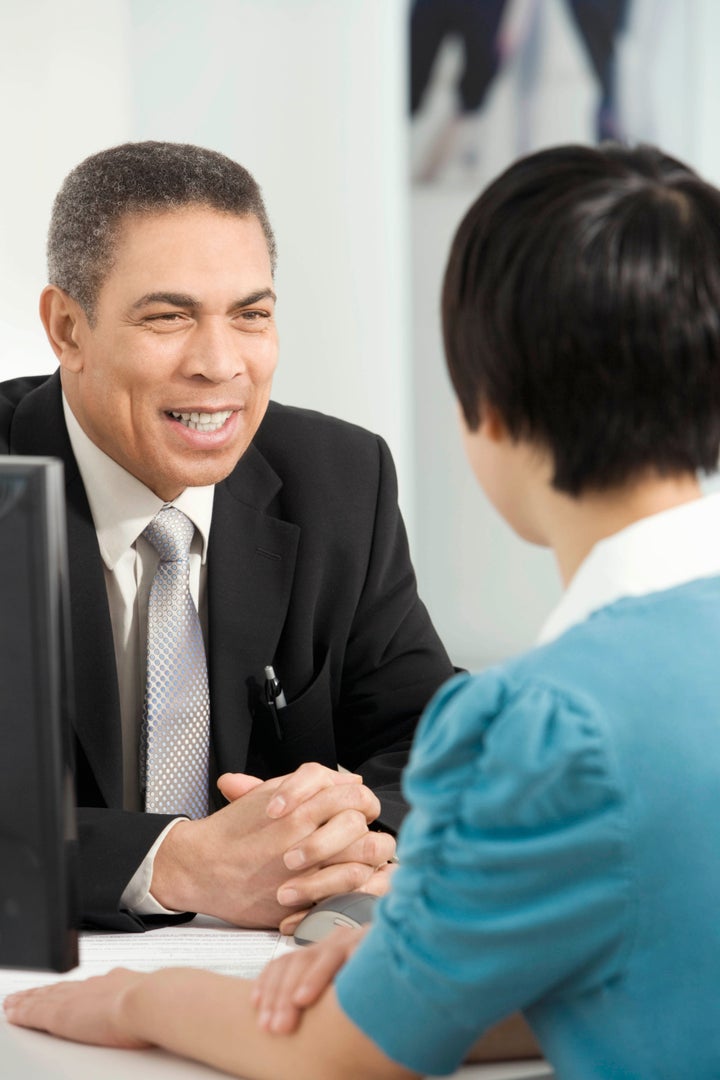 Making the decision to file for divorce, or worse, being served with divorce papers by your spouse, is often an extremely emotional, frightening and confusing event in the average person's life. The task of finding an attorney to represent you in a divorce proceeding can be utterly daunting. Some people are fortunate to enough to be provided with the name of a trusted attorney from a friend, relative or coworker, but in the absence of such a referral, many are clueless about how to find and select an attorney. The decision to be made in selecting an attorney for a divorce proceeding is an extremely personal choice involving a very private and intimate aspect of your life. This unavoidably requires that you place a significant amount of trust and confidence in the attorney you choose to hire.

The process for finding, interviewing and selecting a divorce lawyer is not an exact science, but there are a number of steps that can be taken to prepare for the process. Doing so will enable you to make an informed decision and will ultimately inspire a greater level of confidence in your final selection. Initially, you may be well advised to refine your search to attorneys who have a practice more heavily focused on matrimonial and family law matters. You need to feel comfortable with the attorney that you select and feel confident that they are skilled, knowledgeable and concerned about your best interests.

1. Start by seeking referrals: If you know anyone who has been through the divorce process, you may wish to begin by asking them to recommend an attorney involved in their divorce matter. They may give you the name of the lawyer they hired, or they may even suggest that their spouse's attorney would be a better choice. A referral from a trusted friend, relative or coworker is always a good starting point, but you should not forgo a personal interview (or "consultation") with the attorney, as it is important to make sure they are a good fit for you. If you have no such referral source, you can consult with various attorney referral websites on the Internet, your local Bar Association, or even the phone book.

2. Set the stage with your first call: Your initial call to a lawyer to set up a consultation may provide you with some useful information about what to expect if you later become a client. When you call, express your desire to meet with the lawyer. Were you greeted pleasantly by whoever answered the phone? Were you assisted in a prompt and courteous manner, or were you asked to leave a message or voicemail? Was an effort made to accommodate your scheduling needs, or were you offered a limited window of opportunity to meet with the lawyer? How did the overall tone of this first contact make you feel about the office? Anything that makes you uncomfortable about this initial call should be a red flag and should cause you to move on to the next name on your list.

3. Come prepared: It would be helpful for you to know in advance of your consultation what are the one or two most important issues for you in the divorce proceeding; what is most important to you -- is it preserving your home? Custody or parental access with your children? Protecting your retirement assets? Make a list of questions to ask during the consultation so you don't forget anything important to you. If you were served with court papers, or if you have any documentation particularly relevant to the divorce proceeding (a prenuptial agreement, a restraining order or a motion of any kind, for example), bring copies to the consultation. It is not necessary for you to bring all your personal financial documentation, as this is more appropriately provided to the attorney once they have been retained to represent you.

4. Be candid: For a meaningful legal consultation, it is crucial for the attorney you are interviewing to be aware of all the information relevant to the important issues. If you hide any pertinent information, you may be hindering the attorney's ability to fully assess the situation and provide you with appropriate advice. The attorney can not give you proper legal advice with incomplete or inaccurate information. Anything you discuss with an attorney, even during the consultation, is confidential. You should therefore feel free to share all relevant information during the interview. One purpose of the initial consultation is to get an informed legal opinion and advice relevant to your situation, which would be more difficult for any attorney given a watered-down or edited version of the facts.

5. Expose yourself : When seeking legal advice in a divorce matter, you may sometimes be required to reveal intimate or embarrassing information about your spouse, your marriage, or more important, yourself. If you've been unfaithful, if you have a drug or alcohol addiction, if you've been spending large sums of money on personal indulgences without your spouse's knowledge, you should reveal this to the attorney with whom you consult. It is necessary for the attorney to be aware of potentially damaging information. Most everyone has something to hide, so let the attorney know about anything that you think may expose you to harm in a court battle. An experienced matrimonial attorney has likely heard it all, and what you think is embarrassing or devastating to your case may be viewed by the experienced attorney as a minor issue that can easily be avoided or deemed insignificant. On the other hand, if you inform the attorney of a situation that could potentially cause you a problem, the attorney will be better able to advise you at the consultation about how they might strategically handle the issue in court.

6. Ask questions: You should expect, during your consultation with the lawyer, to get an education about the legal process and law applicable to your matter. But don't be afraid to ask questions about the lawyer, about the law office, about their billing practices, how they maintain contact with their clients, how supporting staff may be involved in your matter, and anything else you may have questions or concerns about. The attorney you interview should be more than willing to answer your questions and make you feel comfortable in the process. If the attorney seems dismissive of your questions, no matter how elementary you may think your queries are, you may wish to consider another attorney.
7. Be wary of the sales pitch: Some attorneys will listen to your concerns and will tell you everything you want to hear in order to persuade you to hire them. If the advice you received from the attorney seems like your case is a "slam dunk" or you "can't lose," be cautious. No attorney can guarantee the results of their legal representation. There are far too many variables involved to be able to predict how a case might be settled, how a judge may decide an issue, or how much time or money it will take to resolve your matter. While it may be comforting to hear unwavering words of assurance from an attorney during a consultation, you may be the subject of a sales pitch filled with empty or exaggerated promises, so be aware of this.

Choosing the right lawyer to represent you in a divorce proceeding is a very important decision. By preparing yourself with a little knowledge and information in advance of a consultation, you can better equip yourself to make an informed and strategic decision. Above all, you should feel confident and comfortable with your choice. Otherwise, look elsewhere.
Lloyd Rosen, an associate attorney at The Law firm of Wisselman, Harounian & Associates, P.C. has substantial litigation and appellate experience. Mr. Rosen handles all aspects of matrimonial and family litigation and mediation. This includes divorce, separation, custody, visitation, domestic violence, child support and spousal support issues, the distribution of marital assets including business assets, as well as prenuptial and postnuptial agreements. He also handles paternity and grandparent custody and visitation, support enforcement, termination of support and domestic violence matters. Mr. Rosen regularly appears and litigates in the Family and Supreme Courts throughout Long Island and within the boroughs of New York City. He has successfully presented, defended and argued numerous matters before the Appellate Division, Second Department. Mr. Rosen is a member of the Nassau County Bar Association and the New York State Bar Association and a graduate of Hofstra University School of Law. Please connect with Wissselman, Harounian & Associates, P.C. on Facebook and on Twitter at Wisselmanlaw and learn more about Wisselman, Harounian & Associates and Lloyd Rosen at www.lawjaw.com.
Related