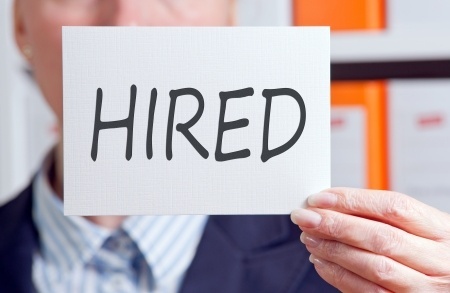 Copyright: convisum / 123RF Stock Photo
It's a jungle out there. You can have a handful of degrees, impeccable references, and a history of making employers happy, but in today's competitive job market (especially in Hawaii), you also need an edge in the form of a well-thought-out interview strategy. In my previous blog How to Nail a Job Interview in 5 Steps, I presented some useful tips to help readers prepare for that half an hour that could change their life. I decided to take that idea a step further and actually get into the minds of the interviewers by asking local women leaders who hire what they look for in a candidate -- specifically, I wanted to hone in on what attributes or behaviors really deliver that "wow" factor and make certain candidates stand out from the rest. Enjoy these nuggets of wisdom from employers that are above and beyond what everyone already knows about interviewing.
Angela Neri, Telly Award winner and creative director at the boutique branding, interactive, and video production agency Eleven Past Studios, shares three characteristics of interviewees that, to her, signal a superstar:
Communication: I look at how the individual carries himself and what choice of words he uses to communicate. It says a lot when an applicant can think quickly, reply thoughtfully, and/or carry a conversation. This also has a lot to do with confidence -- are they timid and shy, or do they command the room?

Passion: I ask myself, does this person strike me as truly interested in our industry or are they just going through the motions of passing an interview? You can typically gauge how engaged a person is by the way they describe their portfolio of work, as well as their entire thought process from concept to execution.

Persistence: I ask questions that will help me evaluate how the candidate takes rejection, solves problems, or breaks through barriers. Do they seem easily swayed if discouraged or do they persevere? This shows whether or not they are resourceful or creative in finding ways to get something accomplished.
Judy Bishop, president of staffing agency Bishop & Company, Inc. and recipient of the SBA's Women in Business Champion award for 2011, says that to interview well you must do many things, including the following:

In advance, know the job description, duties, responsibilities, and challenges involved with the position. If you do not know, ask the interviewer. Prepare by actually speaking and answering questions and practicing with a friend or a professional.

Research the organization and determine the most notable of your skills, education, interests, hobbies, memberships, volunteer work, etc. Plan how you will reply to awkward questions. For example, you'll need a good explanation for, "Why did you leave your last job?" if you resigned due to a disagreement with your boss. Decide ahead of time what you will wear by researching what current staff wear to work -- you want to already look the part! Have an answer for, ''What salary are you looking for?" and be ready with questions involving travel and parking expenses, and the benefits you'd like to receive.

Know your resume well, especially if someone helped you write it. Make sure you remember all dates listed. And be sure to ask for the job at the end of the interview. If you were pleased with what you learned about the role and the organization, say something like, "I've really learned a lot today and I like what I've heard. I believe I can make a valued contribution to your organization, especially...", then state what you can do relevant to the interviewer's hot buttons, and close with, "I sincerely hope you will consider me for this position."

Last but not least, when you leave the interviewer's office, make sure you are clear on where you stand. Don't be shy about asking for the next step: "Will I have an opportunity to meet with you again or will I hear from you shortly regarding my candidacy?"
Stacie Taira Koike, principal and creative director of Orasi Design and one of PBN's Forty Under 40 for 2012, talks about the characteristics that make her want to hire:
When we start the interview process, first and foremost I see if the candidate can potentially do the job based on their portfolio and resume. That gets them in the door. From there on out, I pay attention to how they carry themselves. I've met with talented designers who were superstars according to their portfolios, but in person they were arrogant, didn't respect my time, never took responsibility for their actions or failures, or, oddly enough, didn't really seem interested in working for our company.

I look for all of the normal things to qualify a candidate during a job interview -- confidence in their abilities, timeliness, truthfulness, ability to express their thoughts effectively, etc. -- but how I evaluate those qualities lies in the way they answer my questions. In addition to typical interview questions like, "What would your past supervisor say were your strongest points?", I also like to throw in some questions that require a little more thought. For example, I'll say, "Tell me about a time you took a risk and failed." That may seem like a loaded question for exposing their weak points, but I listen to how they tell the failure story -- if they blame others, how they remedied the problem if at all, and most important, if they learned anything and if it impacted them for the position they're applying for. Everyone has failed; I just want to know how they handled it and what their views are now looking back on the experience.

I also like finding people who have participated in team sports. It's definitely not a requirement, but if they played high school or college football, volleyball, soccer, or even if they were in a choir or marching band, it speaks volumes about their ability to work as part of a collective. Leadership positions in these teams are a big plus, too: It shows me that they understand winning, losing, and the role motivation and team morale play in success.
Entrepreneur Tanna Dang, owner of successful startups Eden in Love and The Wedding Café and winner of the 2012 National Retail Federation This is Retail contest, talks about the importance of getting acquainted with the organization before you step in the interview room:
I'm always over-the-top impressed when an applicant shows up to an interview complementing my company and brand. For instance, I love it when candidates are wearing clothing from our boutique, with style tricks that we gave online, or can spiel about our philanthropic journeys and identify the key people in my organization by name. We have all of this info available online and I give a big thumbs-up when applicants do their homework before the interview. It shows their interest and commitment level. That enthusiasm will take them far and often can't be taught.
Finally, Ms. Neri offers up one more pearl of wisdom on the topic of personality traits that tend to indicate an interviewee might be an ideal long-term addition to the team:
I've found the most loyal, hard-working individuals are diplomatic and can navigate varying personalities and egos, especially in the creative business. They are honest, unbiased, and capable of viewing something from multiple angles. They look out for a client's best interest at all times. They are respectful to their peers. Above all, they want to grow and are okay with being out of their comfort zone. If I get a sense of these characteristics in the interview, it's usually a really good sign that they'll fit in well and prove to be invaluable.
REAL LIFE. REAL NEWS. REAL VOICES.
Help us tell more of the stories that matter from voices that too often remain unheard.