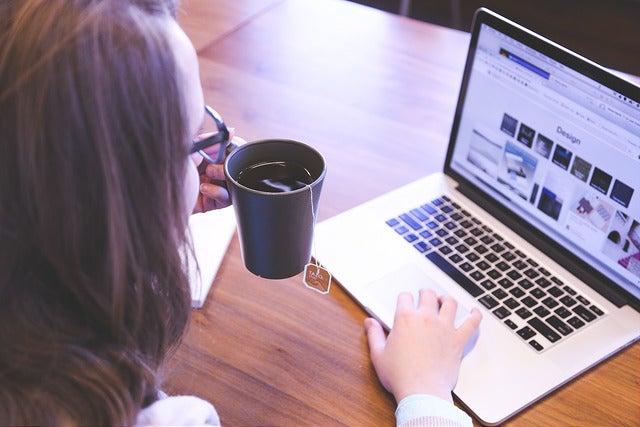 10 years ago, LinkedIn had not yet come into fruition, and job seekers were utilizing online job search boards to obtain leads for jobs and in order to get their resume on the desks of prospective hiring managers. Applicant tracking systems were an unknown method of weeding out the right candidates from the wrong ones. More importantly, it was standard protocol for a resume to be compiled based on work history, responsibilities, and day-to-day tasks.
Today, that has changed for job seekers. The most coveted roles require something much more than a laundry list of job tasks. While resumes have become strategic marketing documents that must communicate a job candidate's value, social media has taken the driver's seat in the job search world.
Whether you are on Facebook, Twitter, LinkedIn, Instagram, or even Snapchat, your social media image matters more than ever. Truth be told, social media has completely revolutionized the way we think and the way we act. You no longer have to wait to hear back from an unknown hiring manager for a company. You can now connect with CEOs, hiring managers, and staff recruiters on LinkedIn. You can tweet about your job needs and career desires. You can quickly access opportunities through online events advertised on Facebook.
Social media is the most effective way to conduct your job search today, but it is also a double-edge sword. Your professional image matters now more than ever beyond what's stated in your resume.
LinkedIn: Networking, Job Searching, and Growing, All in One
Truth be told, LinkedIn is where it's at for job seekers in 2016. With over 400 million users on LinkedIn (107 million in the United States) and two new members joining every second, LinkedIn has created an even stronger outreach for influencers. CEOs, top executives, and hiring managers are all on LinkedIn. These key professionals are scoping others out on a daily basis – and career professionals are reciprocating the gesture with connection requests and follows.
As a certified career coach and top executive resume writer, I recommend taking a different approach to job searching today. Ditch the online job search boards and focus your energy on becoming a savvy LinkedIn user who is also a networking ninja. LinkedIn allows you to search for jobs in your desired geographic location, including by company size, level, and type of industry. You can decide whether to upload your resume or apply with your LinkedIn profile.
Expert Tip: Before you apply for a job via LinkedIn's job search portal or reach out to a recruiter, make sure that your profile is keyword rich and fully optimized. That means have a compelling summary that shares your career story, a headline that emphasizes the type of work you do and industry arena (not just your job title), professional experience details, and endorsements for your most savvy business skills.
Also, consider using LinkedIn for its main purpose: growing your social network. Join groups, follow companies, connect with former colleagues, connect with leaders at companies you want to work for, and create personal connections. Have a formulated message to send to new connections – perhaps you have an e-resume that is available online for others to read. Send the link to your e-resume to your new connections. Ask for an in-person meeting to collaborate further on your job search ideas. Be present and be engaging. Share relevant content.
LinkedIn is an extremely powerful job search tool, but it can also stall your job search if you don't use it beyond just having a profile listed. Think outside the box and use LinkedIn to make real-life connections.
Creating the Ultimate Professional Image: Cleaning Up Your Other Social Networks
A huge area of focus and concern for job seekers and professionals alike is the negative effects of social media. Today, social media has become the way we communicate. With infamous political memes, personal gripes, and controversial thoughts being unloaded and widespread on social media today, we are putting ourselves in jeopardy of job loss and professional image diminishment.
It is now estimated that 93% of recruiters and human resources personnel perform checks on candidates' social media profiles before extending a job offer, and employers continue to do social media sweeps during employment. Companies want to know about job candidates and their employees beyond what's stated in a resume or cover letter. Business leads are also heavily researched on social media sites.
Expert Tip: Think before you post. Delete inappropriate photos and avoid negative discourse about friends, family, former employers, or political commentary. Watch your social media activity during the work day.
Consider all of the following before you post and job search. Remember, when it comes to your career, you are the perception you distribute to the world.
Wendi Weiner is an attorney, 4X certified executive resume writer, Forbes career coach, and owner of The Writing Guru, a top-ranked resume services firm based in Miami, Florida with served in more than 30 industries, 40 states, and multiple countries.
Related
Popular in the Community