Can I have a minute of your time? It's important. It's about cell phones and driving.
Every day I see drivers sneaking peeks at their phones. I do it, too. I love my family so hard and so well and so deep and then when I have them in the riskiest, most vulnerable space they're in all day -- on the road -- I take ridiculous risks. My friends tell me they do the same thing. You guys: We are addicted. We are. Only people who are addicted will put the safety of people they love in danger again and again to get a fix. It's so dangerous -- so freaking dangerous. GOOD people like you and me are killing their families. Killing strangers. The statistics are terrifying. They didn't think it would be them. None of them thought that it would be them. And they can never take it back.
Craig and I talked last week about cell phones and driving. I told him how close to impossible it would be for me to forgive him if something ever happened to our children because he was looking at his phone. An accident is an accident -- but texting and driving (or "checking" and driving) is no accident. He said he felt the same way. So we wrote a contract to protect ourselves from our own compulsivity and curiosity and human nature. We wrote up a contract to protect ourselves, our marriage, our children and other people's children.
The contract says that we will put our cell phones in the glove compartment as soon as we get into the car. We won't get them out until the car is parked at our destination. There will be no exceptions to this rule. Then we called a family meeting to explain this family rule to the kids. We want to be accountable to everyone in the family and we want our kids to understand how seriously we are taking this issue. Chase will be driving in a few years. Can you imagine how impossible it will be to keep his phone away and his mind on the road if he hasn't seen that modeled by us? Now is the time. If we want our kids to control themselves, we have got to control ourselves first.
You guys, make your own agreement. Making sensible family rules around cell phones and driving is a way to love yourself, your marriage, your children and the world well. Do it tonight, guys.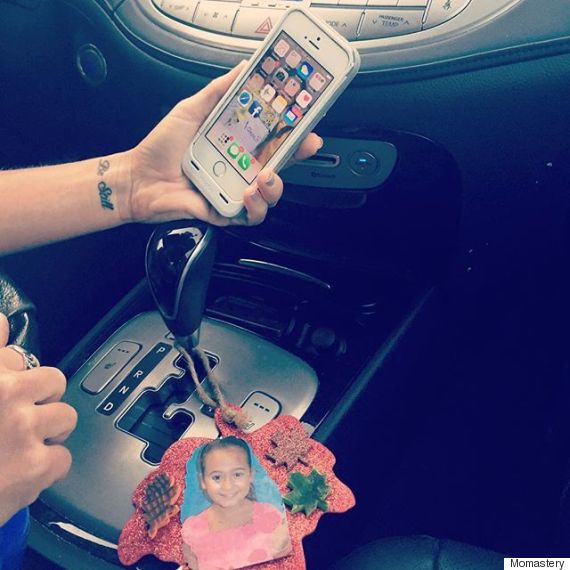 Related