While I enjoy fresh lettuce, my biggest problem used to be keeping it fresh. I have a lot of lettuce growing in my garden -- so much, I can't eat it all in one or two sittings. And old lettuce is no good. Not only is it sour-smelling, it tastes awful. So what's a girl to do?
Keep that lettuce safe and secure until you're ready to eat it using my foolproof storage method. Your lettuce will keep up to ten days. That's right, ten wonderful days of fresh-picked goodness.
First up, gather your lettuce leaves from the garden, then rinse and semi-dry them. This is important. You don't want to completely dry your lettuce, as the moisture helps retain its freshness when you store it.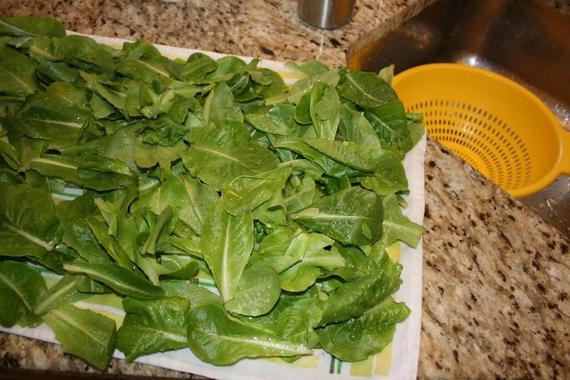 Once you have cleaned all your leaves, roll out a line of paper towels (keep squares connected) and dampen. This can be a delicate process, depending on your brand of paper towels, but basically you want to ring out enough water, leaving your towels slightly damp. Lay out your lettuce across the towels.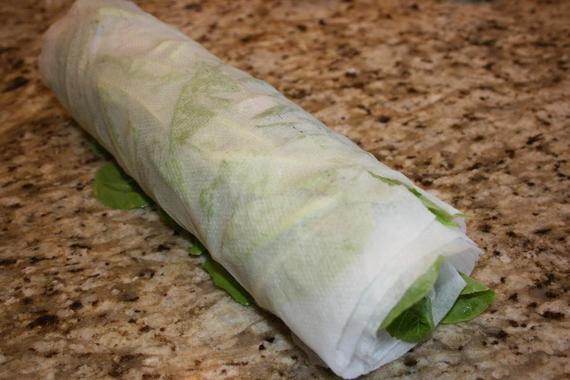 Take your roll and place it into a plastic bag and remove as much air as possible before sealing. Store in refrigerator. That's it! When you want a fresh salad, simply go in and grab your bag, taking as much lettuce as you need, re-sealing the bag as before and then returning it to the refrigerator.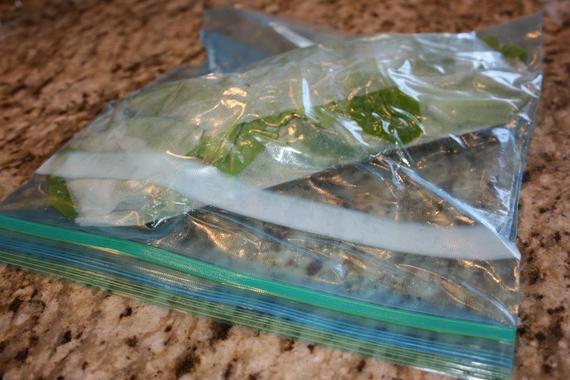 Now, I realize most will raise their brow at my claim of 10 days of freshness, but I did in fact use mine up to that point and found the taste to be pleasant, the texture firm. This is similar to the way I store fresh-from-the-garden herbs. So don't hesitate -- toss those tiny seeds across your soil and you, too, can enjoy fresh salads every day!