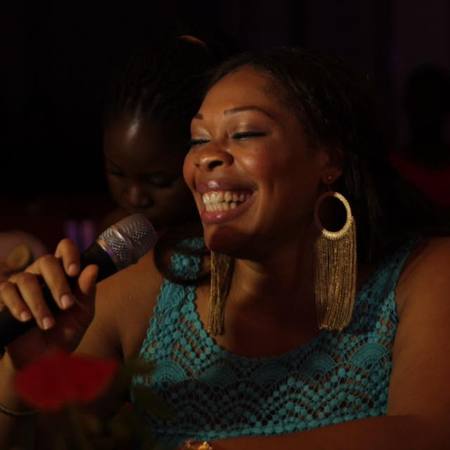 Backdrop
World Polio Day is slated for October 24th but I think this stroll cannot wait till then. Kelechi was diagnosed with polio when she was just over 1 year old, and three decades after that diagnosis she tells me how she's been able to surmount the challenges life has brought her way to bag a degree, pursue and develop her talents, and keep her smile on.
Just in case you're reading this and you're already singing and dancing in your own pity party; making endless lists of excuses for why you should be mediocre or be a failure, Kelechi will make you think again. Here's our conversation:
Ebenezar: Hello Kelechi, it's a pleasure speaking with you finally. Thank you for coming on The Stroll.
Kelechi: I'm glad to be here. Thank you.
Ebenezar: You were diagnosed with polio right from when you were just over 1year old right? What has it been like living with polio for 3 decades? I can only just imagine the kind of challenges you've faced.
Kelechi: hmmm. Living with disability in Nigeria can be very challenging as there are accessibility barriers almost everywhere you go, I mean from the School, church, hospitals, banks, and literally everywhere. I learnt how to walk on leg braces and crutches with the trunk support to aid my entire locomotion. I went to school, a lot of the other kids use to stare at me and imitate my body movement and thought it was fun in my early years in school.
In secondary school, I was loved and as well bullied, it was also a beautiful part of growing up and in the University I got an eclectic mix of treatment. My parents were very supportive indeed as it was physically, emotionally, psychologically and financially tasking. They made sure that I was okay within their capacity. Although Life became a lot tougher when my dad passed on in my final year in secondary school and so my Life in the University was the most challenging phase. In all, I am glad I had all the experiences as they have shaped the person I am today.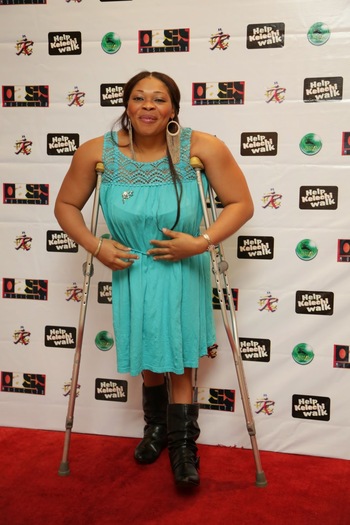 Wow, that's just inspiring. Just like you earlier mentioned, so much has been said about how hostile the Nigerian society is to people living with disabilities. What's your take on this? And what do you think can be done to promote inclusion in Nigeria?
Kelechi: For me, the general infrastructure in Nigeria is the major hostility for the PLWD for a start. Health facilities are also not readily available if your parents or guardians or your very self can't afford them. I am talking about walking aids, physiotherapy, surgery and general check-up as all these are required from time to time for PLWD.
The Educational system is also very challenging, I mean from affording the fees required to attending classes no matter where they are situated and the everyday living as a student. Jobs should be readily available for those who want to work and of course a kind of financial grants should be given to those who can't. It is truly not easy being physically unfit here in Nigeria and anyone who doesn't have an experience cannot exactly comprehend. It's the responsibility of the Government to put all of these in place. The solution can start from having a statistics of PLWD and putting my earlier points into consideration. It doesn't make sense that our Society can turn you to a Vegetable if you don't force your way out.
You clearly forced your way out a lot seeing that you defied all odds to bag a degree from University of Lagos. First of all what gave you the drive to push through that program?
Kelechi: I have always known that I'd be going to the University as it was part of my upbringing plan. When my dad passed on, it seemed like a shattering dream as my mom wasn't financially stable like my dad. The drive was within me. To go to school or to go to school; it means that I truly didn't have an option. I actually did want more from life.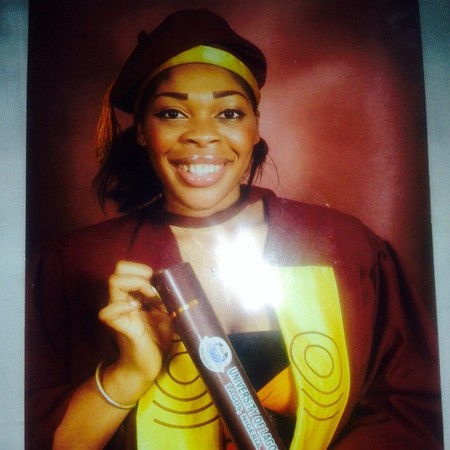 Secondly, why did you study Zoology? Was it by choice or by chance? Because I found out you are passionate about art, yeah?
Kelechi: I had started off as a science student and just continued to sail in the boat... No regrets though as I've been able to contribute to life as a lab scientist. It's also beautiful that I'm still able to explore my art side without limitations. Yeah.
So are there any plans to study further or what exactly are you doing presently?
Kelechi: With my last experience in school, I wouldn't want to go back to school except if I'd be having a private class. Studying Clinical Psychology would be a beautiful platform for me to inspire and talk positivity into the Lives of people living with ailments--although I did that for years personally until recently.
Right now, I'm enjoying my art side doing Professional makeup for clients who are able to reach me. I also have continued writing poems as it helps keep my sanity.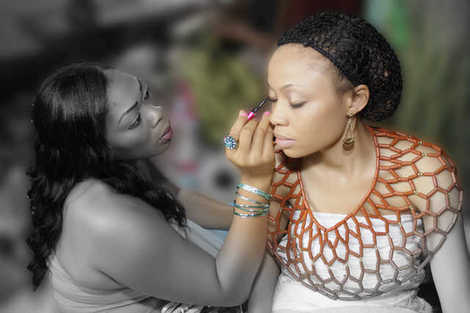 I read on the Vanguard that in 2013, your friends in the entertainment industry organized a campaign to raise money for your spinal surgery. What was the outcome of that?
Kelechi: I had poliomyelitis when I was a lot younger which has induced scoliosis. The regular curvature before surgery is about usually about 40 degrees and mine is about 58.8 degrees and does require surgery. I contacted my hospital in England and I was given a medical report and a bill of about £47,000.
So Sound Sultan, Nikky Laoye, Janelia and a couple of wonderful celebrities got involved in helping to raise funds for the surgery. A fund raising concert was held. It was successful because all the invited celebrities came and we had fun but the aim wasn't exactly achieved as not many people attended. We made back about the money that was put in. I got a bit of fame which made it a lot easier to reach some other people. We've been able to raise some money from the public so far but we still have some way to go. Promises have been made and I'm hoping for the best and I pray that this phase gets over soon.
Me too. That was so nice of them. So, World Polio Day comes later in the year, October 24th to be precise, and the Global fight against polio has been really successful in most parts of the world. However, here in Nigeria there are stories of sects that are preventing medical personnel from administering the polio vaccine to their children for reasons best known to them. The Bill and Melinda Gates foundation has tried different techniques to bring a solution to this problem. If you can speak one-on-one with such sects, what will you say to them?

Kelechi: I'd just show them my legs!!!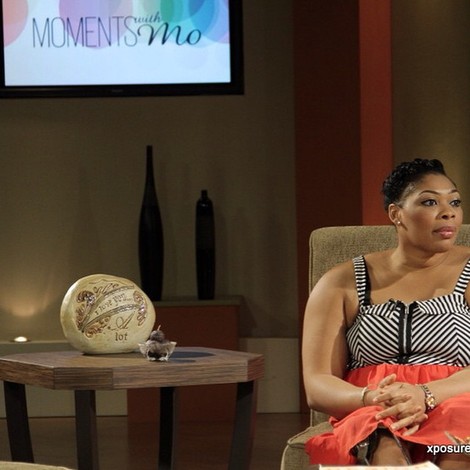 (Hahaha) Very well said. Okay, before we go. I have been personally challenged by your life and the happiness and positive energy that emanates from speaking with you on phone and via social media. What exactly drives you and keeps you always happy despite the many challenges you've faced so far?
Kelechi: This is the Life I know and it is once. I might not be able to change my situation but I've got the power to choose how I respond to it. I've chosen to look past my physical disability and focus on my Strengths and that truly gives me Happiness from within and I'm in Love with the Radiating effect on people that My Positive Energy brings.
I'm personally grateful for that energy and also for the time you've spent with me on this stroll. Kelechi, it was really wonderful and inspiring speaking with you.
Kelechi: Thank you so much Ebenezar.
Just in case you want to support Kelechi's quest to walk again or maybe you wish to drop her a line, you can reach her on Facebook , on twitter @helpkelechiwalk, and via Whatsapp: +234 803 425 2974.
Food for the Soul: "For everything God created is good and nothing is to be rejected if it is received with thanksgiving" (1st Timothy 4:4, NIV)
(Images Credit: Kelechi Uhegwu, Moments with Mo)
Calling all HuffPost superfans!
Sign up for membership to become a founding member and help shape HuffPost's next chapter