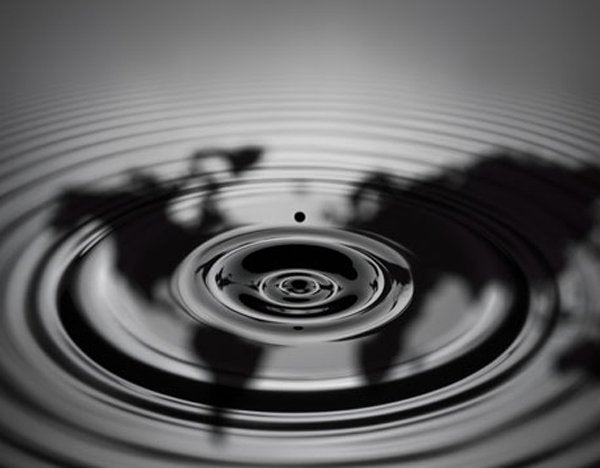 A funny thing happened on the way to the 21st century: we got hooked on fossil fuels. And now, much as we'd like to kick the habit, we're finding it really hard to do.
Tom Rand thinks he can help. He's written a book about clean technologies that says we can change to 100% renewables, Kick The Fossil Fuel Habit: 10 Clean Technologies to Save Our World. As you'd expect, the book includes detailed descriptions of the technology we need to get there - solar, wind, geothermal and more - but it goes much further. Kick's big idea is that scale is what's going to make renewables a viable alternative. "We'll need to deploy resources on a scale not seen since World War II, generate international co-operation, and develop rules to put a price on carbon."
One example of the kind of scale he's talking about. "Solar thermal plants built on just one percent of the surface of the Sahara could provide the entire world's electricity demands," he writes, adding that this "is not an idea resting on the loony fringes." He points out that the British Prime Minister and French President have expressed support for a transmission super-grid to connect North African desert solar farms to Europe.
Tom is an engineer, an entrepreneur, venture capitalist, and philosopher. When we met at his book launch at MaRS - an innovation hub in Toronto where Tom works as an advisor to clean-tech entrepreneurs - it was also clear that he is a hunk of burning love ... clean-burning love, of course! Check out the video for his book to see what I mean.
All punning aside, Tom is a passionate advocate and this is a serious book. We talked about how he and his family used to have table-pounding conversations about climate change. "The conversations continue," he said. "But it's now abundantly clear that severe climate change is coming and it won't be pretty." Tom's not talking about hotter summers (something people have a hard time getting worked up about), scarier storms, or rising sea levels. "We'll soon have trouble growing enough food. It is life itself we're going to be scrambling to preserve."
There's a second big idea at work in Kick is equally interesting - it's a gorgeous coffee-table book. Why? It acts as a Trojan horse. "My idea is to get this book into people's homes. It will sit on the coffee table, people will flip through it, and..." "And maybe there'll be some more table-pounding conversations around the dinner table?" I interrupted. "Exactly."
As I was leaving, one of Tom's friends approached me. "I overheard you asking Tom why he did a picture book," he said, and then opened his bag to show me the six copies he had just bought. "Sure, I want to support my friend. But I'm also going to give these as gifts. You wouldn't do that with George Monbiot's book, would you?" Activists - and publishers - take note.
Are you finding ways to kick the fossil fuel habit? Has your community or your country started to think about ways to go big? Are you having passionate conversations about climate change with your friends and family? Share your thoughts by commenting below, or email me directly. (Julia [that familiar symbol] wearethenewradicals [punctuation] [suffix])

•••••••••
If you're a baby boomer who's curious about a green career, you might like to sign up for the webinar hosted by Encore. Marc Freedman, founder of Civic Ventures, the organization behind Encore, just won a Skoll Award for Social Entrepreneurship. Congratulations, Marc!