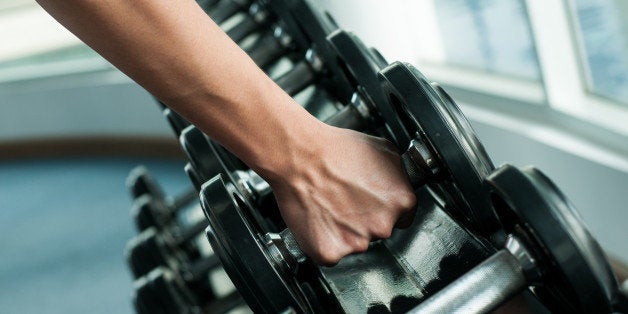 Man, has fitness evolved over the last decade. It seems like a few years back, all you were doing was going into gyms and weight training on machinery as well as hitting a couple of Jazzercise classes (I've always wanted to say that word: Jazzercise... )
These days, it is normal to get confused with which avenue one should approach when it comes to getting into shape. So when you have all of these available to you:
Yoga (vinyasa, ashtanga, hatha, bikram , hot vinyasa, jivamukti)
Bootcamps
Weight Training
Interval Training
Suspension Training
Kettlebell Training
Spinning
Cardio Equipment (stepmills, ellipticals, treadmills, versaclimbers, airdyne bikes, rowers)
Battle Rope Training
Swimming
How do you know which method is best for you?
The first question to ask yourself is this:
Do you want to improve body composition?
Do you want to improve overall functionality and movement?
Do you want to improve cardiovascular health?
Once you have the answer to this, you have someplace to start. Now, I'm not saying you can't work on all three at the same time, but for the purpose of getting targeted and focused, this is how I'll break it down:
Improving Body Composition
In order to improve body composition, you have to resistance train. Resistance training raises you BMR -- or basal metabolic rate. In layman's terms this is the amount of fat calories your body burns while at rest. Your BMR is higher during rest after weight training than after cardio alone, so you can see why resistance training is so crucial. (Gropper, Smith & Groff, 292) Some great tools to accomplish this are:
Weights
Kettlebells
Cables
Bands
Bodyweight
These are forms that I absolutely love and use every day with my clientele.
Improving Functionality and Movement
This is for the individual who is just feeling like he is not moving as well as he used to. This is the majority of the clientele that I see because let's face it, sitting in a chair eight hours a day will do that to someone. There are methods to help improve this that I love. The first way that I approach this would be by putting someone through a functional movement screening or a specific assessment. Any good strength coach or physical therapist can run you through this. You will then be able to determine what your weak points are and correct. If you do not have access to a specific screening, then there are some different methods I love to follow:
Yoga
Pilates
Gyrotonics
Standard Stretching Methods
Improving Cardiovascular Health
My recommendation for a basic method to improve cardiovascular health is this: for three days out of your week choose one activity from below.
Running
Swimming
Biking
Paddleboarding
Hiking
Battle Ropes
Spinning
Cardio Equipment (stepmills, ellipticals, treadmills, versaclimbers, airdyne bikes, rowers)
Day one, pick something that you're able to do for a short period of time but intensely. This means 10 minutes or less. Day two, I want you to something at a medium intensity for up to 20 minutes. On day three, choose something you can maintain for 30-60 minutes at a very slow easy pace.
This is a very broad approach but it's great for the person who is just diving into all of this.
At the end of the day, training has got to be enjoyable. Even for my professional athletes who do this for a living, I find we have to keep things fun and interesting. So pick a goal and get focused, but always remember to have fun!
Works Cited
Gropper, Sareen S, Jack Smith and James Groff. Advanced Nutrition and Human Metabolism. Canada: Wadsworth Cengage Learning, 2005, 2009. Print.
Related