One of the more common problems businesses have with social media is not knowing what channels they should be active on and why. With dozens of new social networks becoming popular every week, it's easy to get overwhelmed as a marketer or a business owner when it comes to understanding where your audience is and where your organization can most likely see results.
Whether you're trying to attract a social media following or measure the results of your efforts with social, it's critical that your team understands where you're active today, what this presence means for your organization and the process for deciding to be active on another new social channel again in the future.
As your organization continues to scale your social media, keep these considerations in mind when choosing where your business should have an active account, allocating both your limited time and resources.
Every audience is unique.
No two audiences are the same, which means the preferences of your customer base are unique to your company alone. Therefore, it's important to not get caught up in the hype associated with joining the latest and greatest social networks for the sake of joining. Some social networks aren't for everyone.
Even though your competitors are active on certain social networks, doesn't mean your business should be too. It is important to monitor your competitors activities across social media, but don't simply follow their lead. Instead, watch what they are doing on social media and react accordingly with your own unique approach to the channel.
It's important that you're on a social channel to reach your audience online, not just because you're obligated to by common trends in your industry. Your audience might be extremely active on Facebook, but not YouTube or Tumblr. It's all about being where your audience is active.
You'll learn where your customer base is active online over time by listening in on some of the major social networks like Facebook, Twitter, Instagram, and YouTube, to see if your audience is there and communicating their interests in your type of offerings. This is where having an accurate customer profile comes into play to ensure you're monitoring the right types of users that are most likely to be interested in your organization's products or services.
Consult your analytics to identify priorities.
One of the most important factors that determine where your business should be active on social media is your existing data found in your analytics. If you're a new business, then you likely don't have data to review to help guide your social media use and must rely on the other methods outlined in this piece.
If you do have data to leverage from Google Analytics, Omniture or another web analytics tool, then take a look at what social networks are referring the most traffic to your website.
This is typically the first step in helping your team focus on where your business should be more active on social media. Secondly, take a look to see which of these referrals that send the most traffic, are also driving the most engagement in terms of the most time on site, the largest amount of pageviews per session and the traffic that it is converting.

A conversion from social media could come in the form of a sale, view of a video, signing up for an e-mail list, downloads of a premium content resource, and more. These conversions are important because they inform which social channels traffic is taking the most valuable actions across your website with your business.
This then informs which social networks your business should continue to invest time and resources into again in the future. The logic is if you're already seeing results from a particular social network with or without an active presence on that channel, then you'll likely continue to drive results with more activity from your business using that social platform.
Be active where your audience is most active.
The data available to your team can help inform where your audience is active and therefore, where your business should be to take part in the conversation and help keep it focused in the right direction.
For example, as of 2013 Chanel's visual content was pinned an average of 400 times a day with 3,600 repins per day by users without the company even having an active account on Pinterest, according to a study on Mashable.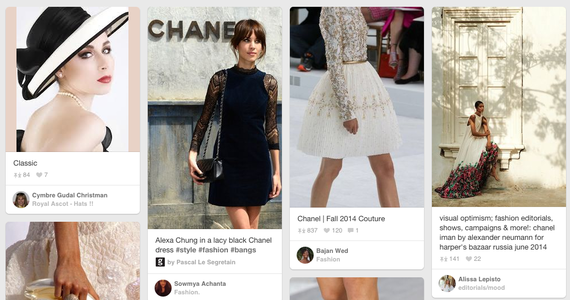 This is an opportunity for this fashion brand to start investing time in Pinterest to help spur more interactions, traffic and conversions, since it's obvious its user base is heavily engaged with its offerings already.
Like mentioned above, understanding where your audience is active on social media can also be determined by listening on these channels to see if relevant conversations are happening. This can also be achieved with the help of a social listening tool like HootSuite or TweetDeck.
Respect the unique nuances of each social channel's features and its user base.
No two social networks are the same, which is why it's important to treat your company's activities on these channels uniquely in order to better understand if a particular social channel is right for you over time.
Every social channel has its own feature sets and preferences amongst their users, which impact how your organization should interact on these platforms. For instance, Snapchat is a channel for sending time sensitive photos and videos that eventually self-destruct. This medium has lent itself to a variety of different types of content being shared and a few strong preferences appearing amongst its user base.
Snapchat is for authentic moments, not necessarily pretty, high production quality photos and videos. These photos and videos are typically comedic in nature and fleeting since the audience is mainly a younger demographic. Although Snapchat has 100 million users who share over 400 million snaps daily, it doesn't mean it make sense for every business to be on this social channel.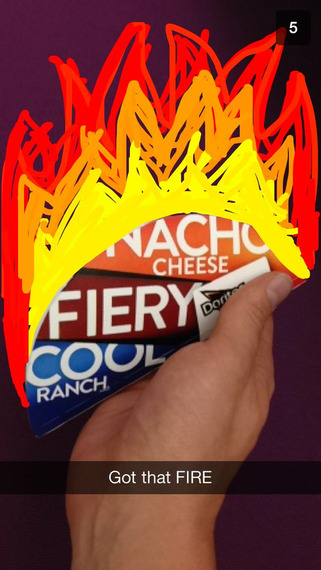 The businesses that should be active on Snapchat or any other social channel are the ones that are reaching their audience on those networks and can create content and conversations that match the preferences and feature sets of the channel.
In the case of Snapchat, this content could be images or videos with drawings overlaid over them, a series of Snapchats tied together in a story and more, all of which resonate specifically with Snapchats community and its specific feature sets.
Experiment frequently to test out new networks.
Lastly, another effective way of finding out if a social channel is right for your business is to experiment on them extensively. It all comes down to how much time your team is willing to dedicate to a new social network that has the potential of becoming the next Facebook, Instagram, or Twitter.
If you're willing to spend at least a minimum amount of time and resources on trying out a new and potentially relevant social network when it first launches, then it might be worthy of the gamble in the long-term. If the social network doesn't become the next Snapchat, then your team has only allocated minimal resources to experimenting with this network and will have to take the loss.
Again, it isn't important to be on every new social network, but it is important to experiment with the networks where there's a potential opportunity to get in front of your audience in a meaningful way. Begin by creating an account on the channel, even if you don't end up using the channel to ensure no one else claims your particular username.
After you've setup an account, take time to observe and listen to the behaviors of users on this channel, whether it's by reading their written content, viewing visuals, analyzing their discussions, etc. Once you've gotten a strong understanding of the typical behaviors of users on this channel, then it's time to come up with a strategy to better incorporate your content and offerings as part of the discussions happening on the network.
Begin regularly posting on this social channel to start building a rapport with the audience, while continuing to measure your social engagement to ensure you're able to drive results with this network over time and better determine if this channel is worth a long-term investment.
If a social channel doesn't appear to be driving results from your greater audience online, than it's completely acceptable to stop dedicating resources and time to it to focus on other social channels and marketing priorities.
How has your business navigated the process of being active on the right social channels? Share your experiences starting on a new social network in the comments below.
Brian Honigman is a Marketing Consultant, Speaker & Freelance Writer. He's a frequent contributor to Forbes, The Next Web, WSJ and others. Follow him on Twitter.
A version of this column previously appeared on the Sumall blog.
REAL LIFE. REAL NEWS. REAL VOICES.
Help us tell more of the stories that matter from voices that too often remain unheard.