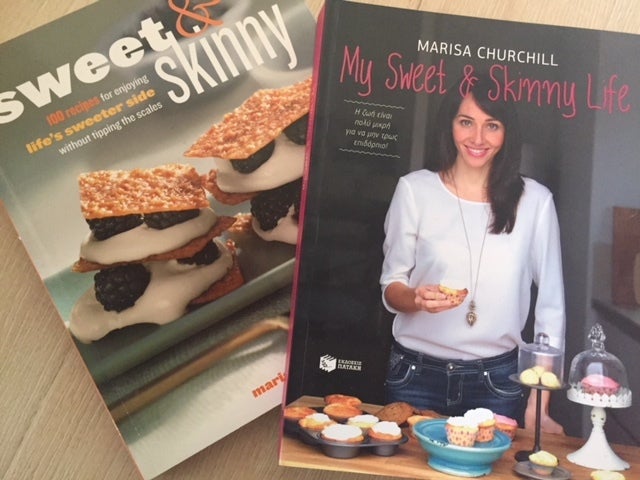 The new year is always a time of resolutions, and promises to one's self to fulfill goals. My personal resolution this year is to publish a third book, one that has nothing to do with cooking. Yes, you read that right. I've recently had several aspiring cookbook authors reach out for advice. I referred them to an article I wrote on this subject a few years back. But, this seemed like the perfect time to dedicate a new blog post to successful cookbook writing. What I've discovered thus far is that the world of publishing is a fickle friend. No matter the genre, what editors are searching for is ever changing. Luckily, the ways to catch an agent's (and hopefully a publisher's) eye remains fairly consistent. So, what does it take to write a successful cookbook? First and foremost, you need an idea. Do you want to share your family's southern Indian recipes? Are you a vegetarian, who makes simple and creative recipes? Once you've found your niche, you need to set yourself apart from everyone else in the pack. One of the easiest ways to do this is by gaining a sizable following via social media. You can do this by starting a blog, Twitter feed, Facebook page, and even an Instagram account. Aside from delicious recipes (which you'll need to test), you'll also need to have some photos (preferably gorgeous). Here's one of my photos, set up by a professional stylist.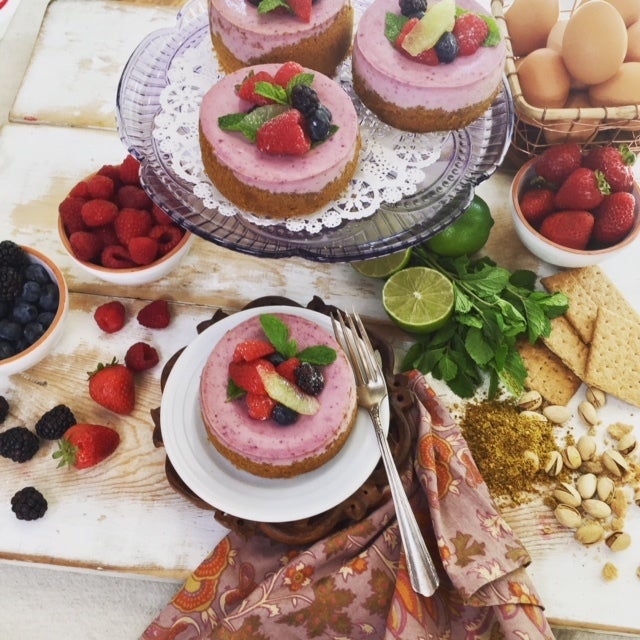 Do you notice the lighting, plating, and props? All of these elements need to be considered. After all, we eat with our eyes first. Your photos will be the reader's first "sample" of your recipes. Here are two successful blogs you can review for ideas.
Once you have an established following, you'll need to find an excellent literary agent. While a literary agent isn't essential to getting published, I do think it makes the odds in your favor much higher. Plus, an excellent agent will hopefully lead to an equally amazing publisher. Once you have both covered, the real work begins!
By the time you sign a book deal, you should already have a list of recipes you want to feature in your book. Typically, you'll need to have a minimum of 100 recipes. Next comes the fun part…recipe testing! Both of my cookbooks are focused on light and healthy ways to bake. Needless to say, there was a lot of trial and error involved. Not to mention a few sleepless nights, developing my recipes. When I was writing my first book I was determined to develop a light and tasty version of my grandmother's kourambiethes, the Greek version of the Mexican wedding cookie. I should've known that creating a tasty, buttery cookie, without as much fat, wasn't going to be an easy feat! The first batch my grandmother tasted, she asked, "ti einai avto?" Greek translation, what is this? The cookies promptly went into the trash. Finally, twelve batches later, I had a delicious cookie that even my grandmother couldn't believe was guilt-free.
If you multiply those test batches by 100 recipes then you can imagine just how much recipe testing goes into writing a cookbook. There are of course, some extra steps in my book writing process, such as testing sugar-free/gluten-free variations, and running fat/calorie analyses on the recipes. That last part is a real snore fest. But, if you put on some good tunes, it makes the number crunching a bit more bearable. Once all the recipes are tested and typed out, then comes my favorite part of the process: the photography. For me, the photography is like watching Pinocchio turn into a real live boy. You get to see your recipes finally come to life. Finding the right photographer is a process that you typically go through with your publisher. Considering that the photographer is in control of the pictures, which will ultimately dictate how your recipes are presented, it's crucial that you two have a similar vision for the book.
After the photography is complete, it's then up to the publisher to take all of the images and recipes and transform them into a book. This step alone typically takes anywhere from 12-16months. Consider this to be a practice in patience. Have I mentioned that I've never possessed the virtue of patience? The best way to get through the waiting process is to keep yourself busy. I suggest doing this by coming up with some clever ways to promote your book. Aside from just getting the book into the media, you need to get in front of the public. If you think the publisher will be handling this for you, think again. You should coordinate as many book signings as you can and always, always, bring food! Nothing sells a book better than the scents of rich chocolate, and warm cinnamon, wafting through the air.
This is just an overview of the process. There's a lot more to consider if you want to publish a cookbook. But hopefully this answered a few questions and gave you a peek into my Sweet & Skinny life!
For additional info check out:
Related
Popular in the Community