This article comes to us courtesy of InternationalLiving.com, the world's leading authority on how to live, work, invest, travel, and retire better overseas.
Do you want to travel and sample different retirement lifestyles, but have a limited budget? Housesitting may be your answer. Our first housesit was three years ago. Since then we have lived rent-free in Tuscan farmhouses, French vineyards, Spanish casitas, English heritage homes, luxury Costa Rican villas, and a jungle retreat in Belize.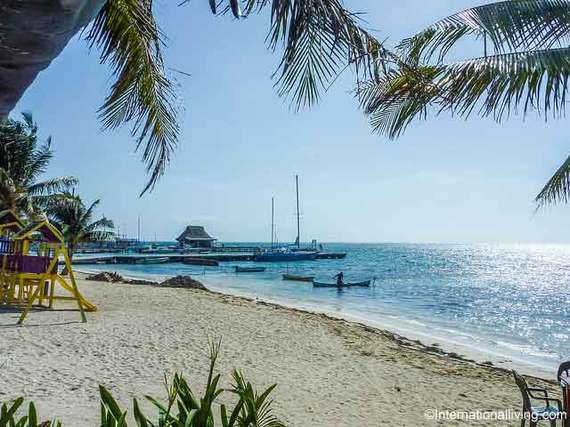 In exchange for looking after the house, garden, pets, and pool, my husband Michael and I have saved around $24,000 in accommodation costs.
Whether you want a dream vacation or to sample a retirement destination, the trick to being successful is to stand out from the crowd. Competition is fierce, with many homeowners receiving 20 to 60 responses to their "house sitter needed" advertisements.
Here's how you can join this group of savvy travelers and score the best housesitting gigs around the world. First, register on at least one house sitter site. We use HouseCarers.com and TrustedHousesitters.com. These online sites allow you to build a "profile." Your profile allows the homeowner to understand who you are and why you can be trusted enough to be invited into their home.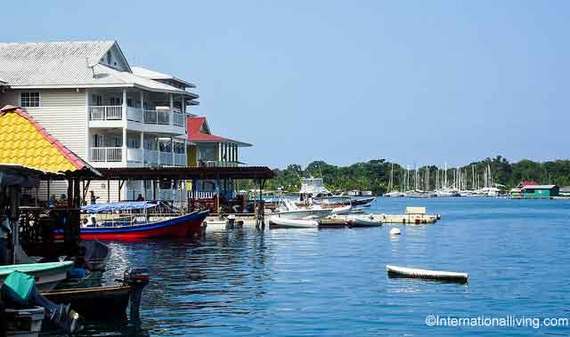 We thought about our profile as a sales page. Good marketing addresses the fears and frustrations of the client and provides the solution or benefit. Put yourself in the shoes of homeowners who are considering handing over their largest single investment (their home) to strangers. Their concerns and fears may include:
• Are the animals going to receive the loving attention they deserve?
• Is the house sitter going to stand me up before I leave or while I am away?
• If something goes wrong, will the sitter be able to handle the situation?
• Will my garden be a barren wasteland upon my return?
Then come up with responses, which address those concerns directly:
• You have experience with pets/livestock
• You are a reliable homeowner or tenant
• You are a gardener or handyman and good at problem-solving
Incorporate these benefits into your profile. Successful profiles include:
• The benefits you provide the homeowner
• Photographs of you, your home, and garden
• Photographs of you with your and other people's pets
• Excellent character references (very important if no prior housesitting experience)
• Glowing endorsements from previous housesitting clients
We wrote our own initial character references and then asked our friends and employers to okay them. We've also used homeowners' feedback as the basis of written testimonials. We just wrote up the testimonial, sent it to them, and asked for permission to use it. It makes life easier for them and we get a glowing testimonial.
Having a criminal record check and an international driver's license add credibility, as does having your own personal housesitting website (ours is TheBauches.com).
These are easy to set up. Sites such as HostGator.com and GoDaddy.com offer ready-made themes for a small hosting fee. When I contact homeowners for the first time, I always suggest the owner "refer to our profile and our website for more information about us."
To stand out further from the crowd, we added a short introductory video of ourselves. This gives homeowners a higher level of comfort about who you are and why they should trust you. It also makes our website easier to find when homeowners use Internet search engines. That leads to homeowners' contacting us directly. An offer for two months on the Pacific coast of Costa Rica came in this week because of this.
Once your profile is in place, set your countries of interest and your "alerts" -- that is, the notifications -- via email when a homeowner posts a housesitter-needed advertisement that fits your criteria. Simply follow the site's prompts.
Set your alerts for instant notification of new postings. This is how we got our next housesit -- three weeks in St. Lucia. The notification came in while we were online. We responded immediately and within eight hours we had received a response from the homeowner, set up and completed a Skype "interview," and received confirmation that we were their chosen sitters. In this case, luck played a part, as we were the first to respond and we already had plans to be in the Caribbean at that time, making us desirable candidates.
You can increase your chances of a response from a homeowner by:
• Responding immediately to email alerts that interest you, but only if you fit their requirements. (If they want a single vegetarian lady and you are a couple of carnivores, it will not work for either of you.)
• Getting noticed. Think carefully about what you put in your email's subject line. You want the reader to be intrigued and open it. We know that homeowners will not read every response, especially if they arrive into an already-flooded mailbox.
• Personalizing your response. Our first housesit involved dogs, cats, chickens, and a garden. We told them we love dogs and cats, that Michael reared chickens as a teenager, and that I have a green thumb. If you fit their requirements, mention that in your first sentence. If they give the pets' names, mention them and explain how you can meet their needs.
• Ask them to look at your profile (the link is included with your reply) and provide your website address if you have one.
Before you click "send," check for spelling and grammar mistakes. If you are sloppy with your spelling, does that mean you are sloppy around someone else's house?
Note: Save any questions you have until after they have responded. For your first contact, stick to giving them the information.
Once you have a response from the homeowners and they want to speak with you, you are in the running. Thus far, every time we've made it to this stage we have landed the housesitting gig.
We use Skype so we can talk face-to-face, allowing both of us to connect and build trust. Be as professional as possible. This is an interview process for both of you. Be punctual and prepared with any questions you have. Always ask the homeowners if they have any questions for you. Answer those and then ask your questions. Most owners will let you know either on the call or shortly after whether or not you got it.
Not all of our housesits have come through these sites; three have been through friends who asked us to sit while they took off. They include a family wanting to escape the Olympic mayhem of their London home. Be creative and let family and friends know your plans via email and Facebook. Cast your net wide: Who knows what you'll catch?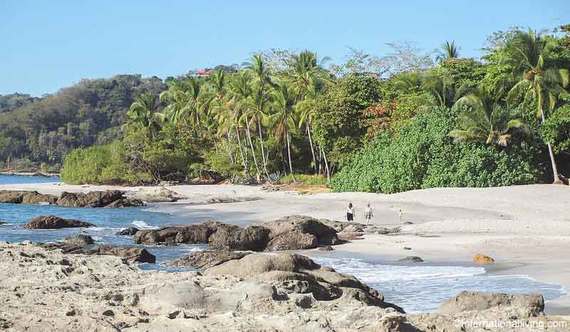 Once you have completed your first assignment, ask for a referral. One successful housesit can lead to multiple offers in the same area -- we had four offers following a sit in Costa Rica. Remember that people often take yearly vacations and will build long-term relationships with you.
Our final tip is to ignore the advice your mother gave you: Talk to strangers and have a business card to give them. A chance meeting over coffee last year led to an offer of one month in Bocas del Toro, Panama.
PHOTO GALLERY
Tiny Houses
Calling all HuffPost superfans!
Sign up for membership to become a founding member and help shape HuffPost's next chapter