Throw pillows are one of the cheapest and chicest ways to makeover a space in your home. But there is absolutely an art to layering them so that you achieve the perfect marriage of function and form, according to HGTV host and interior designer Genevieve Gorder.
"I think we've kind of OD'd a bit on decorative pillows to the point where you couldn't even see the bed. Like it was comical," Gorder told The Huffington Post. "I think it is important to think about function -- that is what makes great design great."
They're also extremely versatile. "Pillows, more than anything else you put into a room, are easy to switch out, so you can change the look and color palette," says AphroChic founder Bryan Mason.
Whether you're a decorative pillow hoarder or dream of redesigning your dwellings with the plush accessory, check out the expert tips below on how to layer throw pillows like a pro.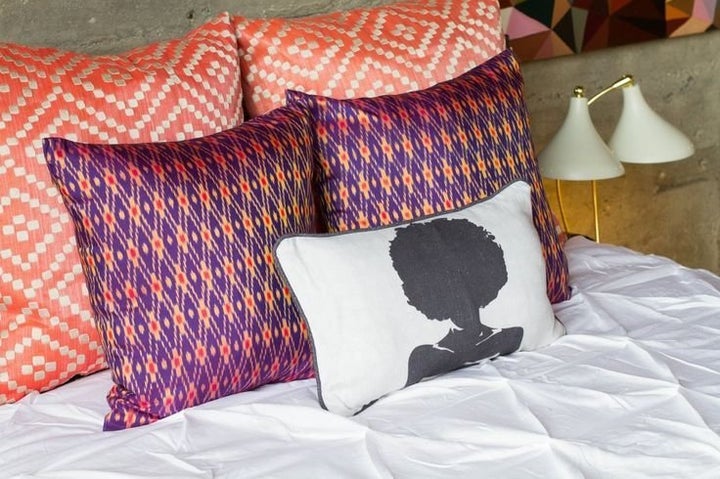 Use Euro-sized pillows to anchor between the headboard or bedroom wall. "They're fantastic for when it's the weekend and you get to stay in bed, sit and read a book," says AfroChic founder Jeanine Hays. This combination is also the perfect compromise for spouses or partners who wonder why so many pillows are needed. It sets up a cushy, comfortable and relaxing space to cuddle.
Work in three layers. "Euros are great because they are giant 35 x 30 inch shams that can provide a great pattern that may tie together the entire room or color palette," says Hays. Then, she likes to layer two standard size pillows on top to bring in more color or a neutral pattern. And complete the layers with a small kidney pillow that's 14 x 20 inches and personalized.
Keep the number of throw pillows to odd numbers. This is a trick Gorder swears by to get verticality and support when layering Euros behind standard-sized pillow. It also ensures that your single accent pillow pops.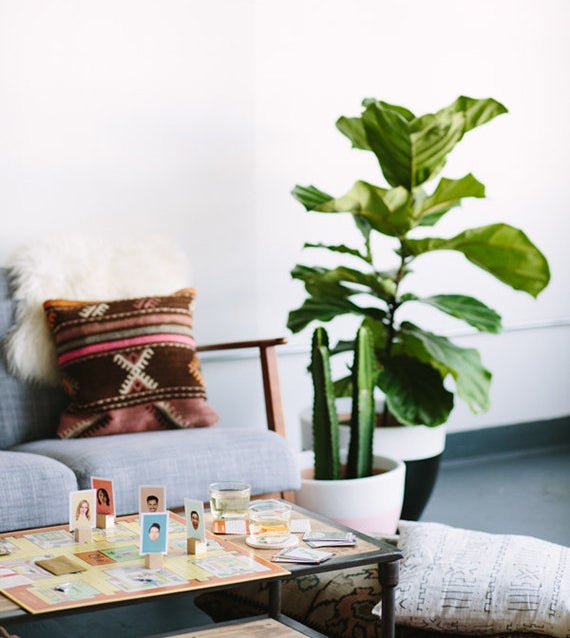 Always consider the design of your couch. Over the last couple of years, Hays noticed a significant change in how people layer throw pillows in the living room. And that's largely because furniture dimensions are dramatically changing. "Now, you'll see a 18 x 18-inch or even a 16 x 16-inch throw pillow because sofas have gotten a little more streamlined," she says. "So people don't want big pillows. It's not about about having a ton of pillows on the sofa but having what you need to create a nice design or aesthetic."

Play around with size and height. This allows you to create more visual interest. "If you have a block of the same pillows going straight across, the eye gets bored and starts to wander," Mason says.

It's OK to layer on one side. "The middle of the couch does not need to be stacked with pillows," says Gorder. "On my own couch, I'll use a Euro-size pillow and layer a few smaller ones in front. I'll typically do three in one corner to create a small story. You can layer a throw on the other side." In other words: if you have a beautiful couch, show it off! You can always use decorative pillows to create extra seating on the floor.
On a lounge chair or chaise..
Don't load it up so that you can't sit comfortably. "Sometimes people want to put a pillow on [a chair or chaise], and it just doesn't make sense if the pillow itself is taking so much space," says Hays.
Spice up a basic chair with a complex decorative pillow. "I always like to have a really simple graphic pillow as my biggest piece, whether that's lines or dots or triangles," says Gorder.
Think of every throw pillow purchase in context of the room and space. Mason adds, "I know with pillows, purchasing can be hard to resist because of so many new patterns and colors that look amazing. So if you have an idea of where it's going to fit or what role it's going to play, then you're probably safe in picking it up."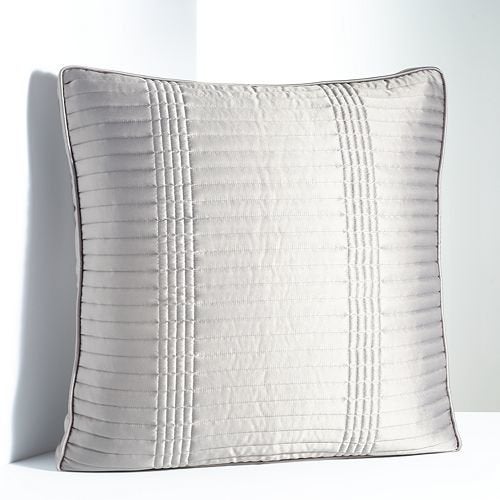 Throw Pillows
Support HuffPost
A No-B.S. Guide To Life
Related
Popular in the Community