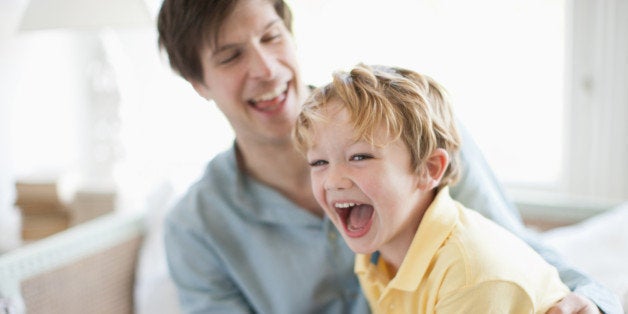 It was raining, a grey drizzly day. But the leaves on the trees were bright shimmering jewels, orange and red, with clinging pearls of water. I walked along the Hudson River from the subway, taking a longer route by getting off at Chambers, headed to the Museum of Jewish Heritage. The music of Jay Z and Biggie Smalls filled the auditorium as I settled into a seat. Hundreds of New Yorkers, elegance in black, kissed and hugged, stood and sat, waited and fidgeted. Surrounded by windows, the mist pressed in, but none of us knew what to expect. The hip young woman in charge was the rabbi; friends spoke eloquently; Andrew Thomas Reid strummed an original song; Marc Cohn serenaded with "The Only Living Boy in New York." At the end, my widowed friend Jan stood up, turned to face us, and lifted her palms with authority for us all to rise. We danced, swaying gently to Florence + The Machine's "You've Got the Love," leaning on one another. We let the love of a man who left too soon flow from one to another around the room. There was no doubt Glenn was there, no doubt that he would keep that love flowing, but he would have to use our bodies now. Never have I laughed and cried so hard at a funeral.
My son became friends with his son Clio in kindergarten. There is a whole group of Trevor Day School boys, most of them 19 years old, many of them friends for 14 years now. Clio's father, Glenn Markman (aka Glenno), from the beginning treated each of these boys like they were his own. Whenever he was with them, he graciously and naturally taught them how to be men, how not to be afraid of laughter or tears. He exemplified how to life a joyful life. Here are some lessons I gleaned from Glenno:
1.Wake up grateful for every breath. Glenn, even after his diagnosis of terminal cancer, said that he had no bucket list because he had the best life, and would not have traded his journey with anyone (except maybe Derek Jeter!). Breath is a daily miracle. Thank your parents, God, chaos, the Big Bang, sex, love, yourself. Whatever your beliefs, be grateful. When things seem out of control, go back to breath and just be aware of it.
2.Bless. As often as you can, silently or audibly, wish joy for those who cross your path, no matter how they behave toward you, no matter how close to or far from your life they are. With softness of voice and shyness of smile, Glenn did this constantly. His gentle leadership and strong humor blessed all who knew him.
3.Listen. We are often shouting so loudly or complaining so vehemently that we cease hearing the still, small voice of our souls. Glenn not only seemed in tune with his inner voice but was the best listener. Whenever I was having trouble with a school administrator (my perfect children were wronged, never wrong!), I felt better after speaking with Glenn. He gave me practical ideas, helped me see all sides of an issue, and most of all made me feel as if someone was listening, as if someone cared.
4.Cherish friendship. Glenn showed us what friendship is, especially for my son, his son, the boys in their group. It is evident any time these boys gather. A circle spontaneously emerges as they stand next to each other, their postures communicate closeness.
5.Laugh. Whatever you need to say, bring humor to the table. Keep smiling when faced with the worst life has to offer. When picking a venue for his funeral, Glenn asked for the biggest place, as he wanted to pack the house like a rock star. Who wouldn't smile at the outragousness of that? His focus was our joy, not his. Glenn made this seem effortless. It is not.
6.Be a passionate fan. Never be afraid to declare with enthusiasm what you love, whom you love, never let it be a secret. Whether negotiating a real estate deal or attending Clio's or Edie's games (he never missed any), Glenn cheered for his loved ones. To family, friends, work, Brooklyn, basketball, he was never afraid to say "I love you."
7.Play outside. Do something active every day. Glenn loved sports, especially basketball. There was a net in the courtyard of their building. I remember many days picking my son up there and Glenn was out playing hoops with the boys.
8.Sing and dance. Or do something creative. My daughter always tells me that it is impossible to be sad while you are singing. Glenn's wife, an artist, filled their home with art, and together they founded BKLYN1834, fostering the careers of Brooklyn artists and musicians. Glenn loved music, especially hip hop and rap. A week before he died, he was out on the dance floor with us. He left the party uncharacteristically early, insisting that his wife, son, and daughter stay. He said he needed to know the party would go on without him. At the end of the night, I asked who had created the amazing playlist for the party; the answer, of course, was Glenn.
9.Touch. Whether it is your spouse, dog, cat, lover, friend, skin to skin (or fur) is vital. Glenn gave lots of hugs. He was never embarrassed or shy with showing our boys at all ages that this was not only ok but a cool way to say hi. When I see my son and his friends greeting each other today, I see Glenn's hugs.
10.Relax. Do fun things. Glenn took my son, his son, and a couple of their friends to hear Jay Z at the Apollo. While my son didn't share many details of the evening ("What happens at the Apollo, stays at the Apollo."), we all know that none of them would ever forget that night.
11.Plan ahead. Act rather than react. Not long after Glenn was diagnosed, he emailed a rabbi (she was associated with the 92nd Street Y where he had attended services), introducing himself and at the same time asking if he could talk to her about his funeral. In the ensuing months of conversations, meetings, and one harrowing pedicab ride, Glenn had not only made a new close personal friend in Jen the rabbi, but had chosen an exceptional guide to help us through the transition of losing him.
12.Rest. Each day is a new game, so get a good night's sleep. As my shovelful of dirt made a jarring thud during the mitzvah at Glenn's graveside in Green Wood, I comforted myself with the thought that we were tucking him in, back to the earth, back home to a bed in his beloved Brooklyn.
Days before at Ginny's Supper Club, Glenn was dancing, blue eyes smiling behind his glasses. He was still with us but looking into the distance, already crossing another time zone, one beyond our current consciousness, where days and nights have no boundaries, where gravity is no longer grave. What we can hold onto is the idea that he will never stop spreading the joy he shared with us. He knew we would pay it forward, play it forward for him. Thank you, Glenn, for dancing on, for showing us how to feel the joy of life's changing beats. As your friend Andrew played in the song he composed for you, "Still singing when the sun goes down/'Til it's light around my house."
Related