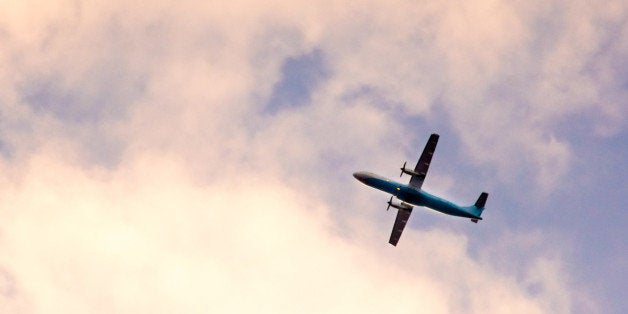 These days traveling like a tourist is out, and living like a local is in. Everyone wants to circumnavigate the sightseers and avoid the hordes that crowd the world's most well-known spots. But the truth is, we all want to see the same spots for a reason... because most are pretty incredible. Do I really want to miss seeing Cappadocia, or the Pyramids, or the Mona Lisa just because everyone else is there?
Traveling like a tourist and living like a local need not be mutually exclusive. It is possible to pack your holiday full with once-in-a-lifetime, authentic, local experiences, while still ensuring you see those sights you've traveled so far to see.
Break the Chain
Forgo large, brand-name hotels in favor of smaller, independent, boutique hotels that are unique and reflect the local culture and style -- something important to me when I've traveled far to experience something new. Boutique hotels generally have fewer rooms, and therefore fewer guests, so you're more likely to experience richer, more personalized service, and staff keen to recommend their favorite restaurants, bars, and places to visit (and who oftentimes will invite you to tag along on their time off -- doesn't get more local than that). I'd be remiss not to mention Airbnb and the like (homestay, apartment rentals, couch surfing), which no doubt let you live like a local. But traveling alone as I do, I prefer the camaraderie of a hotel - not to mention, most places I go, there is no Airbnb. And since local hotels typically appeal to likeminded travelers and folks on vacation in their own country, chatting with other guests is a great source of information versus reading the same guidebooks as thousands of other people.
Be Out of Sync
The first time I went to Venice was in July, when everyone else on the planet, except perhaps Venetians, was also Venice. I thought I would lose my mind trying to navigate the tiny walkways and famous sites. I felt like I was trapped in a giant shopping mall on the day after Thanksgiving. As lovely as it was, it was hard to enjoy. The second time I went to Venice I went in March. It was chilly and drizzly, but I was able to experience Venice the way Venetians do. There was nary a tourist in sight. Restaurants and bars were full of locals, and lines were nonexistent. The lesson? Travel off season. Not only will your experience be more authentic and less crowded, it will also likely be less expensive. Same goes for visiting key attractions, which are much better visited during off-peak hours.
Think Small
Traveling with a big group tour may have its advantages, but individualized, authentic experiences aren't one of them. But gaining access to people and places on your own while off the beaten path -- especially in places with significant language, religious, cultural, and/or physical barriers -- isn't always easy, and sometimes is just plain impossible. Instead, book a private guided tour. A great private guide's combination of insider knowledge and language skills is just the ticket you need for immersive, once-in-a-lifetime experiences, without having to figure out how to have them all on your own. Or go it alone, hiring a translator and a driver for parts of your trip and local guides at particular destinations, or utilize websites that let you connect with local residents who offer authentic tours of their hometown. You could also book with a small tour operator that limits group size to just a few, and organizes people together based on travel styles and interests, so you're more likely to enjoy one another's company.
Just Say No
I'm a big fan of trying everything and saying yes, especially when I travel. But for me, the best parts of travel are the serendipitous surprises and unexpected adventures that come from tossing aside omnipresent, unforgiving schedules that shuffle you from place to place just because you're "supposed" to see it. It may sound crazy-making to miss some of the very sights you've traveled so far for, but if I've spent the time and money to be wherever I am, and I am thoroughly enjoying whatever I'm doing, why would I rush through it just for the sake of moving on to the next thing on my list? Sure, in an ideal world I want to see and do it all. But life is literally and metaphorically too short to get hung up on what I'm missing. So much better to allow yourself to go with the flow and see where it takes you. Most of my greatest travel memories have come from me saying yes to not doing what I'd planned. If something is really important to me, I'll make a point of seeing it first so I can stop worrying about seeing it for the rest of my trip.
Be Aimless
There's so more to a town or city than its standard landmarks and main streets, and letting yourself get lost where locals live and hang is the surest way to feel like a local. So choose an area to visit, put away your map and just wander. Maybe you'll stumble upon a tiny temple few have seen, or a five-star restaurant all the locals love but few tourists have discovered. Instead of filling your nights with light shows and dinner boat cruises, skip them and check out the local entertainment listings to find concerts, performances, and other events going on in town. Spend an afternoon taking a cooking class, or a fitness course in the neighborhood park. It may sound strange to do something away that you do at home, but if you want to live like a local, you have to live like locals live.
For more conversation, find/follow me on facebook or visit wendysimmons.com for more information about my work, and while you're there, sign up for my newsletter so you won't miss a thing.
Related