The true Parisian experience is actually living like a local.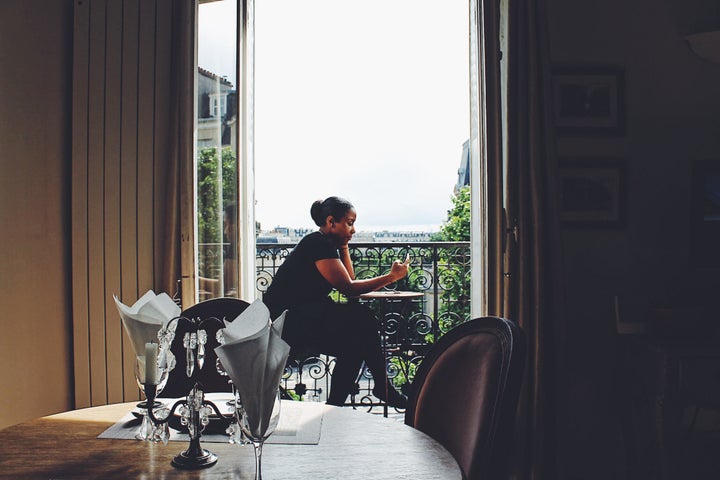 Imagine living in Paris like Naomi Campbell in the 90s for a few days while on vacation. A hotel may always be convenient and hospitable, but an apartment that doesn't scream cheap Air B n B is so much more alluring. Thanks to Paris Perfect Apartments, I was able to live like a Parisian for a few hundred dollars and a suitcase full of cute clothes. Even on my second trip to Paris, I wanted to be local. I wanted to invite people over and cook and do laundry after several days touring the South of France. A place I could call my home away from my cozy Harlem apartment. So, I booked a "Pinot" apartment on their website, and a few weeks later I was pulling up to a very French old apartment building, distinguished by an oversized green door with a brass door handle at the center. Located on Avenue de Bourdonnais, which was steps from everything. Here's what I did in a few days roaming in Paris.
I loaded my suitcases on to the small two person occupancy elevator and made my way up to the 5th floor. At first glance, the decor of the apartment was very French: chandeliers were hanging from the dining room area, the living room and the bedroom, candelabras were also positioned in almost every corner, and an espresso machine in the kitchen. Of course, there were two balconies with French window doors with views of the long tree - lined fancy street. I felt right at home with the wine left on the table for my relaxation. I turned on the television to watch Fashion TV and got ready for a night - in with the city of croissants and silk negligees. Not only was my apartment chic, but it also came well stocked with everything a fashionista needs to feel her best on vacation.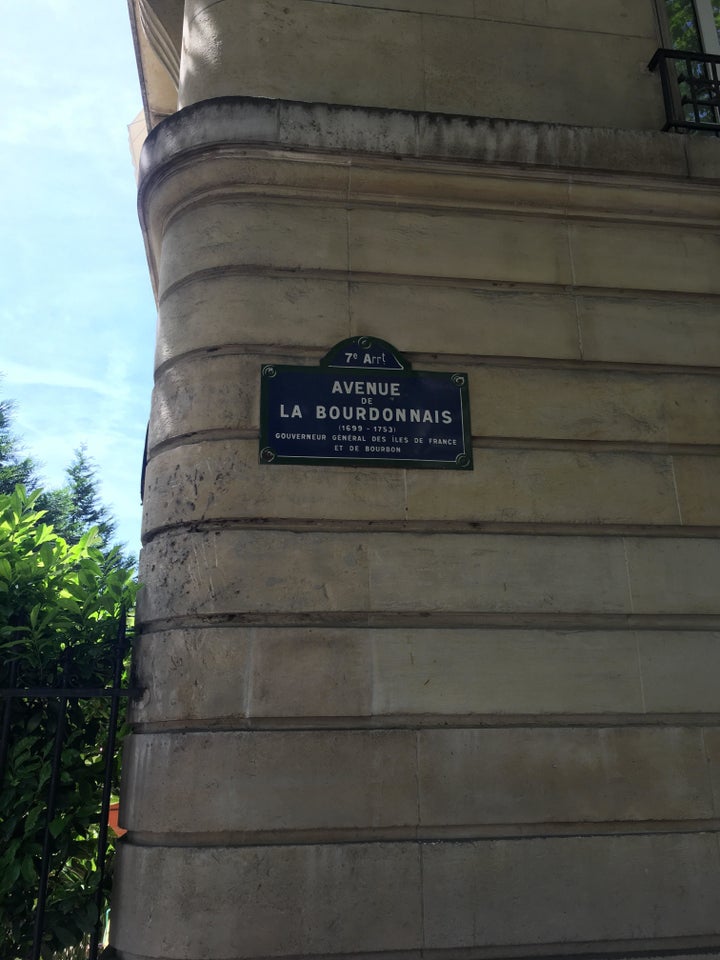 I did my best loads of laundry with that washer and dryer unit - there was a drying rack in the bathroom where I hung out my clothes before pressing them. My black knits never smelled and looked so fresh and restored.
I had dinner with friends.
Instead of going out for dinner at another brasserie, I scheduled a cooking class because I wanted to make my own Croque Madame. I invited over a few of my French internet friends. The team at Paris Perfect Apartments encourage home cooked meals so this was a no brainer. You can book cooking lesson with a top rated chef through their site, and it even comes with a tour of a local French market. Cooking in French was my favorite experience of all the museum tours and vintage stores I visited that week. It was a connection to the culture I would never get cooped up in a lame hotel, and I surely wouldn't be able to dance on a balcony while watching the sunset to a glittery and magical Eiffel Tower.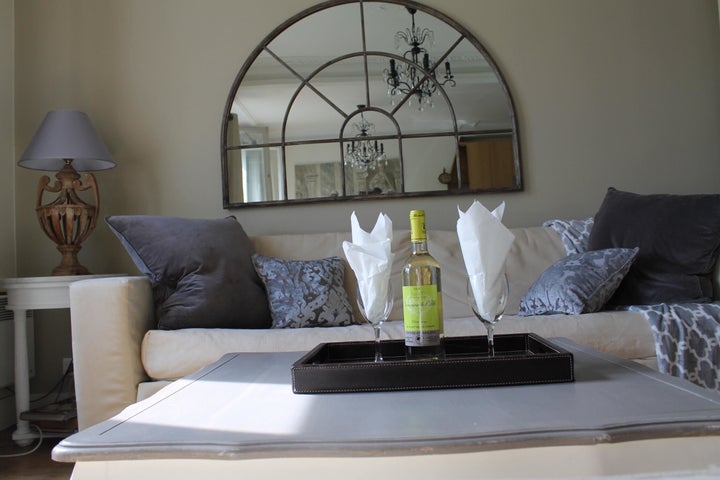 Thanks to the location of my French apartment, I hailed a 10 euro Uber to some club located in the 10th Arrondissement. Facebook helped sift through local events in my area.
Because I stayed in an apartment, I was able to finesse a lot. I discovered a French liqueur called GET 27. It's a mint whiskey, and it tastes lovely.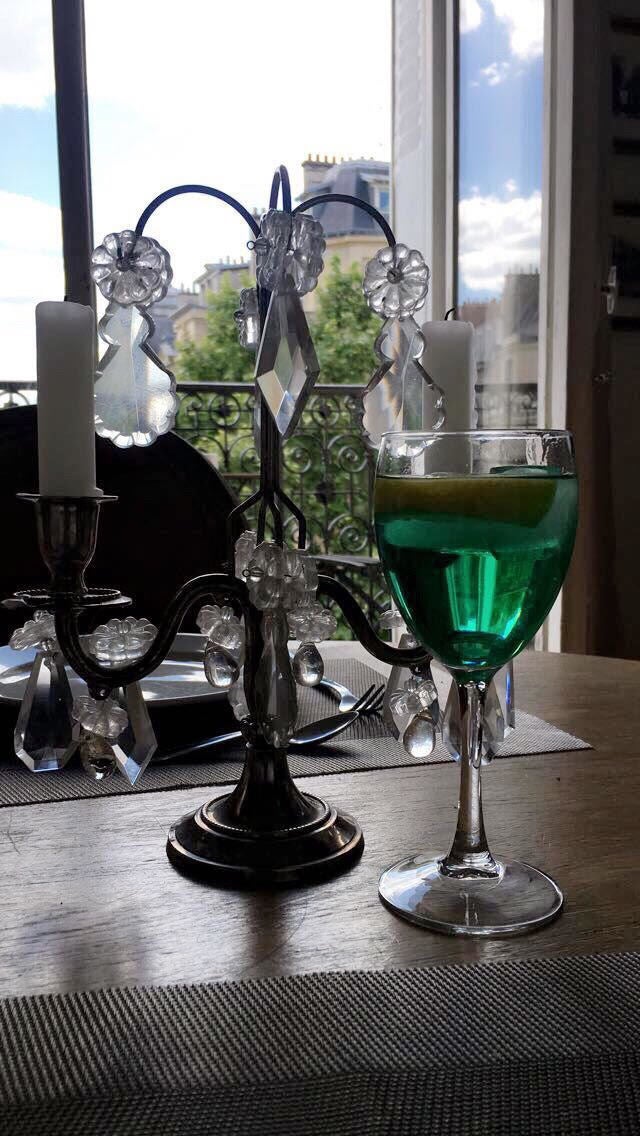 Although there have been some recent terrorist activity in the city, which makes any safe tourist skeptical, choosing a private residence over a hotel was not compromising my safety. Unlike hotels, staying at an apartment so close to the Eiffel tower made it easy to watch the sunset. I thought It was magical, and there are no pictures that can realistically depict the colors of such an iconic part of France.
Popular in the Community