You know the look -- Marlon Brando, glowering at the camera wearing a T-shirt that seems heat-shrunk to his chest, it fits so well.
It's just as iconic of a look today as when it showed up in "A Streetcar Named Desire" in 1951. And it changed the way the "American man" was depicted for decades.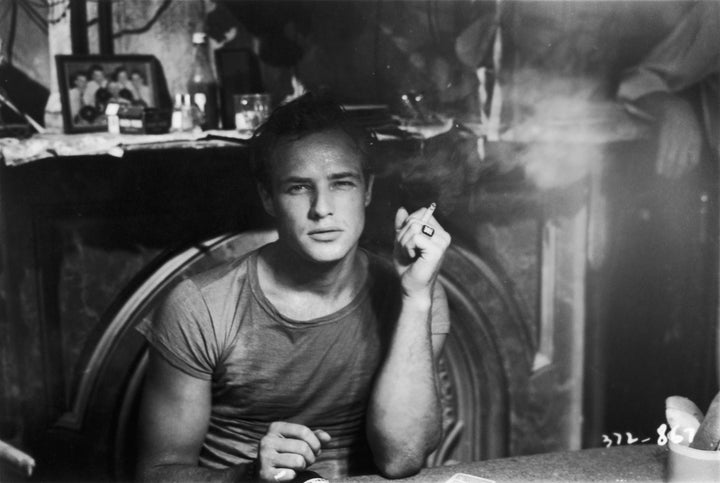 Before WWII, the all-around desirable guy was typically depicted as reliable, farm-raised, lanky and hard working. Then soldiers were issued T-shirts and realized how comfortable the undergarment could be, and Brando's Stanley Kowalski took the shirt to a new level by wearing it in "Streetcar" as part of a character the New York Times described as a "loud, lusty, brawling, brutal, amoral Polish" antihero in its review.
"He was one of the first for Hollywood to realize that the iconic American male was redefined," Mark-Evan Blackman, an assistant professor of design and menswear specialist at the Fashion Institute of Technology in New York, told The Huffington Post.
"They realized that putting him in an undergarment as an outer piece -- a shirt with jeans -- redefined sexuality, ruggedness, what it meant to be an American male. It redefined the American male as a bad boy. The guy who got the girl was not a schoolteacher and accountant, he was the guy riding around on a motorcycle in a T-shirt."
And the reason it looked painted on Brando is because it basically was heat-shrunk on him.
Legend has it that because fitted T-shirts weren't available at the time, the wardrobe department washed the shirt several times and backstitched it to his body to get that fit.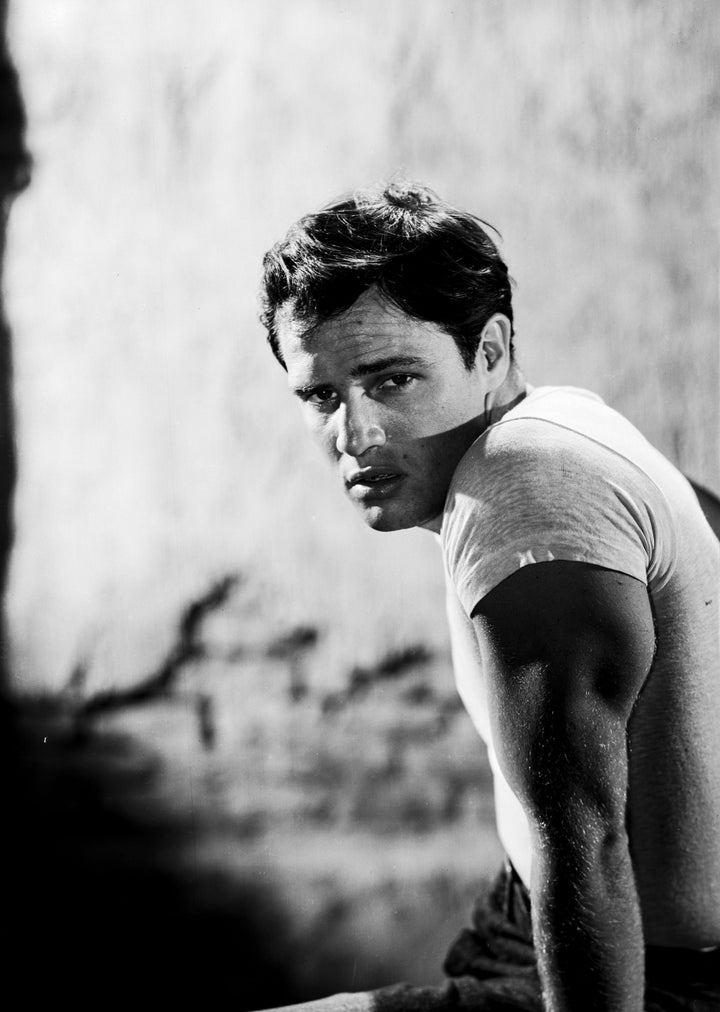 If you want to tailor a white T-shirt to fit perfectly, we won't judge. It'll cost about $10 to $25 depending on where you go, but luckily, these days you can find a shirt that fits your body type.
The T-shirt is the "easiest item to look great in -- if you have worked on your body," Blackman said. "The rule of thumb is the better body you have, the more casual your clothes can be."
He added that finding a shirt that accents your best features is a good way to go. If you have big shoulders, find something that accentuates your shoulders. If you have strong arms, find a shirt with shorter sleeves. Blackman encourages you to "Go to the store, bring home 10 different T-shirts all in your size and try them on. You will be shocked and amazed at how different the fit changes."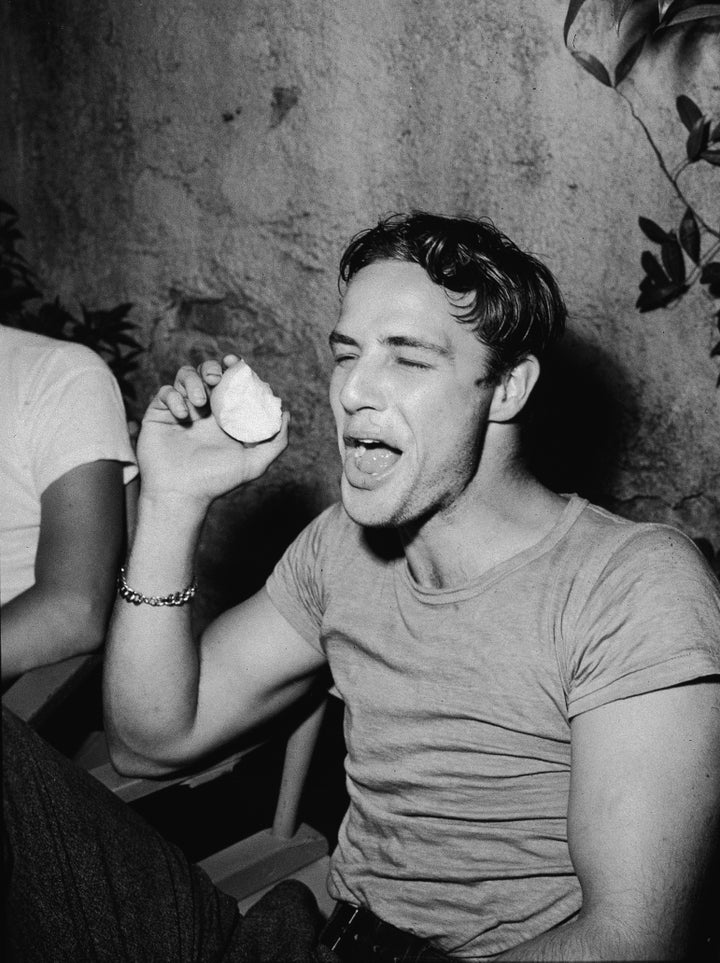 As for Brando's shirt, he wore a classic short-sleeve jersey knit white tee, according to Blackman.
"Clearly it had been washed hundreds of times. It looked warn. Clearly it had been fitted to him. How they got it fitted to him, who knows. But it worked. It was a real insouciant approach to fashion. It was as if he gets out of bed and looks this way," Blackman said, noting that we should be reminded of an important lesson: "It was supposed to look casual and off the cuff, but generally when people look that way, it took a lot of work to get there."
Related