Looking rich does not require dropping loads of cash on designer duds. The trick? Confidence, serious grooming and the ability to mix and match quality classics with on trend accents. The result is that enviable Je ne sais quo that emanated from style icons like Jackie Kennedy, Coco Chanel, Grace Kelly & Audrey and Katharine Hepburn.
STYLE
BUZZWORDS: HERITAGE ♦DISCREET♦ELEGANT ♦TASTEFUL♦QUALITY
Rich women never wear extreme trends. They go for quality classics that are accented with "tasteful" accessories. Excellent fit and quality fabrics are a must; silk, cashmere, cotton. No polyester. EVER. With so many current trends inspired by old school styles, it is the ultimate time to hit your mom or Grannys closet, flea markets and vintage shops to score '40s style dresses, ladylike 70s blouses, structured "granny" handbags" and lacy negligee slip dresses. Mantra? Flashy is trashy.
♦ WHITE OXFORD SHIRT: A crisp white top=top shelf elegance.
Try: seasonal sales at Department stores, eBay, online designer second hand stores like Decades. Look for "gently worn" and "with original labels" for best quality
♦ BLACK CASHMERE TWIN SET: Quality cashmere lasts forever and works with everything.
Try: Gilt or Rue la la flash sales.
♦ CHUNKY DRAPE FRONT KNIT: An assymetrical neutral knit screams "jet set" and is absolutely timeless.
♦ CLASSIC LADYLIKE HANDBAG: Channel Grace Kelly with faux croc. Remember: NO LOGOS. EVER! Try: flea market/second hand stores, Rent the runway.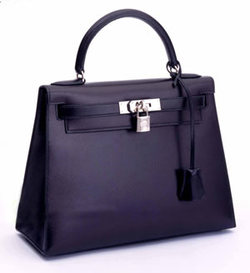 ♦ A "GOOD" BLACK MID-LENGTH WOOL COAT: A tailored black wool is sensible and perma-chic.
Try: Bluefly, overstock.com. Club Monaco or Asos.com.
♦ AN ELEGANT LEATHER HERMES-ESQUE WATCH: Your timepiece should say "low key and LOADED"
Try: antique fairs, grannys closet.
♦ " GOOD" SHOES & BOOTS: Shoes make the (wo) man. Invest in excellent leather pumps & great to-the-knee boots. Always keep them gleaming.
Try: Nordstrom Rack, Zara, ebay, etc.
GROOMING
BUZZWORDS: FRESH♦ POLISHED ♦ UNDERSTATED
From routine mani/pedis to an absence of raggedy tresses, looking loaded has everything to with appearing fresh faced, well coiffed and absolutely refined. Excess money spent on trendy jewelry should be spent on a beauty maintenance plan. Here's what you need to do and how to do it on the cheap:
♦ WHITE TEETH→ Yellow teeth is for paupers.
TRY: Crest Whitening Strip or Prime Time Smile.
♦ NO NONSENSE NAILS →Buffed, natural nails w/ clean cuticles→Rich people don't wear color. EVER.
♦ CLEAN HAIR →fresh & bouncy tresses are a hallmark (think Middleton sisters) of the rich and glamorous. Avoid streaky, unnatural highlights, overgrown roots, greasy hair.
TRY: Salon Apprentice.com and Aveda.Institute for heavily discounted (sometimes free if you want to be a guinea pig) cuts + color nationwide. Quick fixes for unwashed hair and overgrown roots? Dry shampoo and "root rescue" products.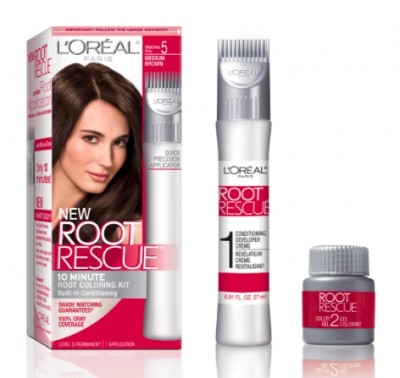 ♦ CLEAR, CLEAN SKIN that says "I never sweat bullets"
TRY: GROUPON or LIVING SOCIAL for deals on facials. Also Aesthetician schools nationwide offer "tester" facials from technicians-in-training.
♦ THE NO MAKEUP, MAKEUP LOOK: A glowing even skin tone is a rich gal's BFF. Think Duchess of Cambridge. Carla Sarkozy. Gwyneth Paltrow. Even the UES Socials of GOSSIP GIRL are fresh faced. Ladies of leisure NEVER wear garish Rihanna style makeup' just a light complexion-evening foundation and light blush and mascara.
TRY: Covergirl Nature Luxe liquid skin foundation.
Related