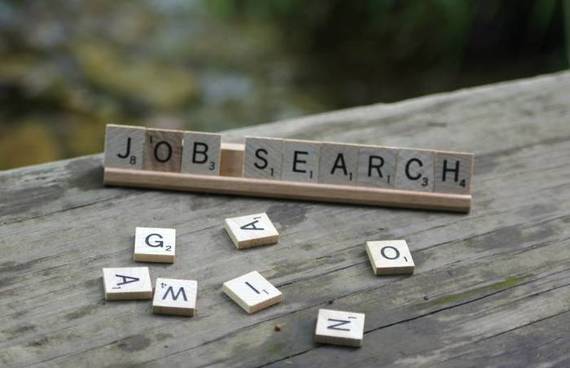 Job searching is a daunting task and there's no hiding that. It is consuming, stressful, and downright overwhelming. From the right job search portals, to following-up post resume submission, to even having a resume that sells your skills the right way, it is of no consequence that many job seekers find themselves in a quandary when figuring out the pragmatic steps to take.
Establishing a finite plan for job searching is one of the best weapons that can prepare you for the job search battle. Here are some top tips to get you started in order to make 2016 your best year for job searching:
1. What Is Your Next Ideal Role?

In consulting with job seekers on a daily basis, I always make sure to ask them that very important initial question: what is their next ideal role? It's open-ended and susceptible to many interpretations. Do you want to stay in the same industry or take your skills and maximize them in new territory? Are you ready to take the next step and leap into a greater role with even more responsibility? Before you begin any job search, it is important to narrow down and target your job search to the ideal positions you want. The reason for this is that resumes now require branding and targeting for positions due to the influx of applications received and the rampant use of Applicant Tracking Systems software.
2. Does Your Resume Need a Makeover?

If your resume simply resonates your work history summary, but does not encompass accomplishments, achievements, or major contributions to an organization, it's time to consider giving your resume a lift. Today, resumes have moved from the simple work history to a more strategic marketing document expansion of one's career highlights, key achievements, and measurable goals. Consider having your resume reviewed by a professional resume writer to determine if your resume can benefit from a face-lift. Statistics show that job seekers are 40% more likely to get noticed by hiring managers with a professionally written resume. The reason for that is simple: writing about yourself in a subjective manner is quite difficult, particularly when hiring managers are looking at your resume from an objective standpoint. The benefit to hiring a professional resume writer is that he/she will know the right vernacular for your industry and skill set. That can often mean the difference between getting in the door for the interview or getting sent to the trash pile.
3. Are You Utilizing a Professional Image on Social Media?

Social media has revolutionized the way we do things today and the digital age is constantly changing. Being on the cutting-edge in the digital age requires you to be well-versed in the lingo as well as maintain a proper image. Google your name and see what comes up. Do you have accounts on Facebook, Twitter, Instagram, and LinkedIn that can be seen by a prospective employer? It's a fact that 94% of recruiters utilize LinkedIn to source candidates. Therefore, having a professional image on LinkedIn with an expansive profile that communicates your professional value is a must in today's times. Many professional resume writers will craft thought-provoking LinkedIn profiles that are keyword rich in content and encompass compelling summaries to intrigue the reader. LinkedIn also makes it easier than ever to apply for jobs that are no longer being posted on the standard job boards. Finally, don't forget to have a professional email address that matches and aligns with your professional image.
4. Do you have a future game plan?

While you may not know now where you are going tomorrow, having long range plans in mind will help you navigate through the trials and tribulations of your career and further enable you to narrow your path. Consider investing in a career coach who can assist you in fine-tuning your career goals for purposes of longevity, growth, and advancement within an organization. If you are looking to transition into a different industry or change career paths, career coaches are great sounding boards for professionals of all levels and ages. Knowing where you want to be in 5, 10, and even 15 years from now can also enable you to see the big picture and prepare for the future. Perhaps you want to obtain an MBA, enroll in an executive leadership program, or become involved in more philanthropic activities. Making a list of future goals and methods by which you want to achieve those goals can help set your wheels in motion.
A new year means a new beginning. Let 2016 be your year of great accomplishments, goal setting, and career happiness.
_____
Wendi Weiner is an attorney, Nationally Certified Resume Writer (NCRW), and owner of The Writing Guru (Twitter: @writing_guru), a top-ranked resume service firm based in Miami. Wendi has served clients in more than 30 industries, 40 states, and multiple countries.
Related
Popular in the Community