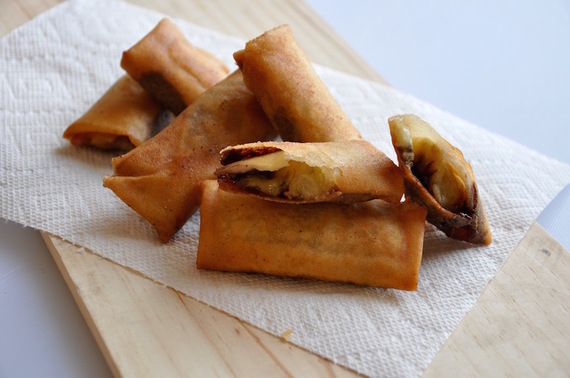 Banana and Nutella -- a match made in heaven. From a delicious granola mix to a satisfying and creamy smoothie, this delectable combination is everywhere. Just when you thought these flavors couldn't be incorporated into any other food, the banana and Nutella spring roll is born.
The crispiness of the spring roll wrapper makes it the perfect vehicle for the ooey gooey warm banana and Nutella filling. Consume these with some ice cream when they are still warm and you'll be in heaven. These spring rolls are perfect for any occasion whether it be to impress a hot date, for a Friday night in, or to distract yourself from midterms. #FoodieFirstStudentLater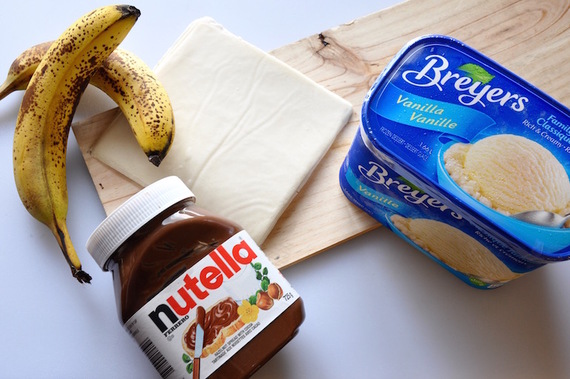 Prep Time: 10 minutes
Cook Time: 10 minutes
Total Time: 20 minutes
Servings: 10 spring rolls
Ingredients:
2 bananas
½ cup Nutella
10 spring roll wrappers, defrosted
Ice cream (optional)
Directions:
Place a small pot of oil (about 1 inch deep) on the stove over medium heat.
Cut the bananas lengthwise in half, and then into slices.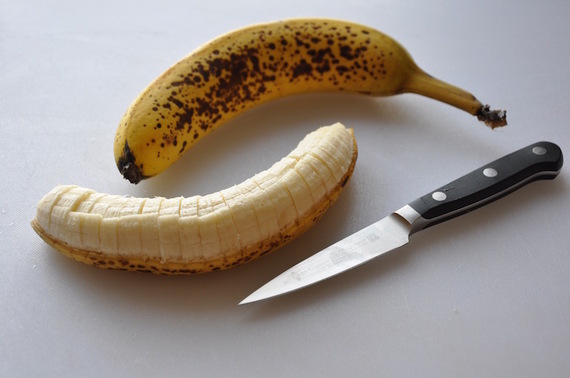 Spread some Nutella in the middle of a spring roll wrapper.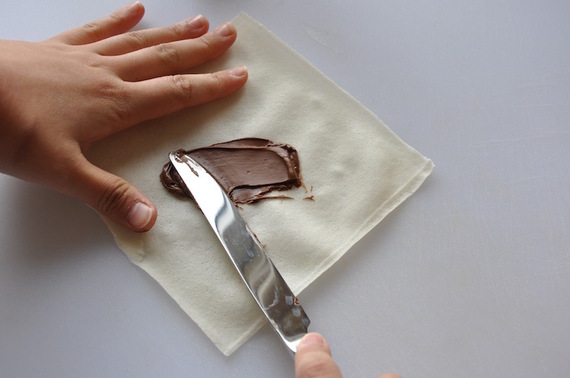 Place banana slices over the Nutella.