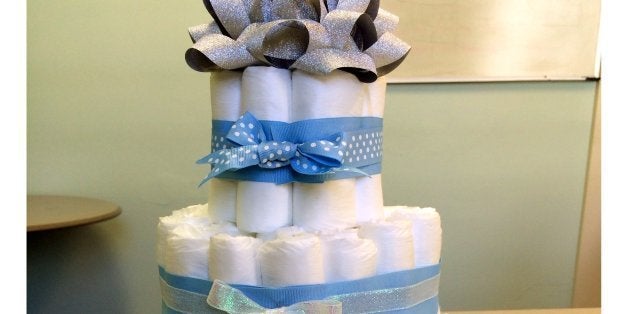 Have you seen a diaper cake?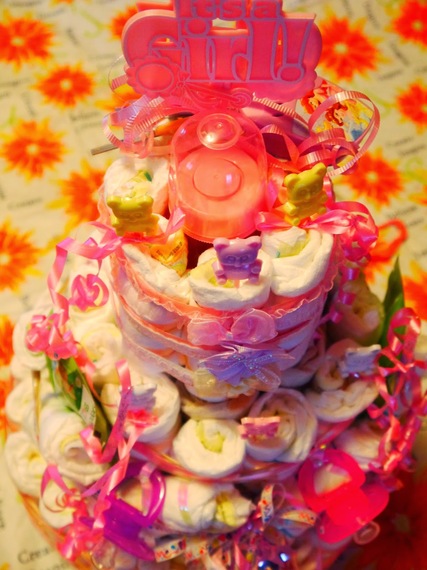 On Pinterest, at Baby showers they are just these fun creative bundles of AWESOMENESS!! When I first saw one I just about fell over. Who has the time, patience and know-how to make these? Well, my friends it is not as hard to make one as you would think!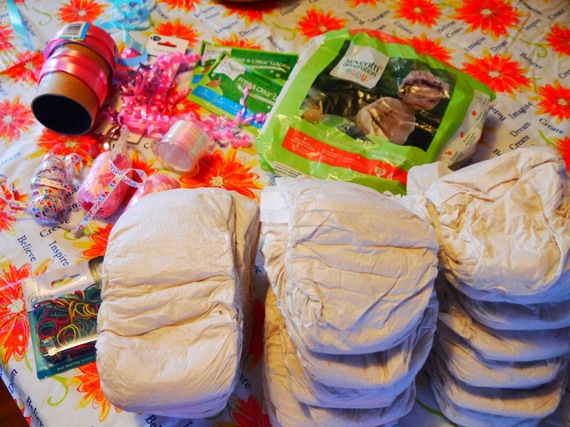 What you will need:
❊ Diapers!!! You can use any size, color, brand etc.
(for this cake I used two packages)
❊ Small rubber hair bands- I found these Goody brand at Dollar Tree!
❊ Large rubber bands
❊ Ribbon - again you can use any color, size etc.
❊ travel size wipes, powder, baby trinkets to add as decor
❊ two baby bottles if you make a three tier cake.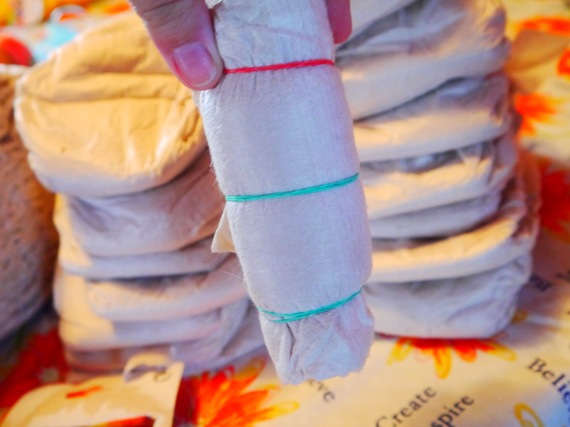 First roll the diapers one by one and wrap rubber bands around them. Do this in three different locations, as shown above. This is the most time consuming part! I wrapped some got up stretched did laundry came back to break it up a bit.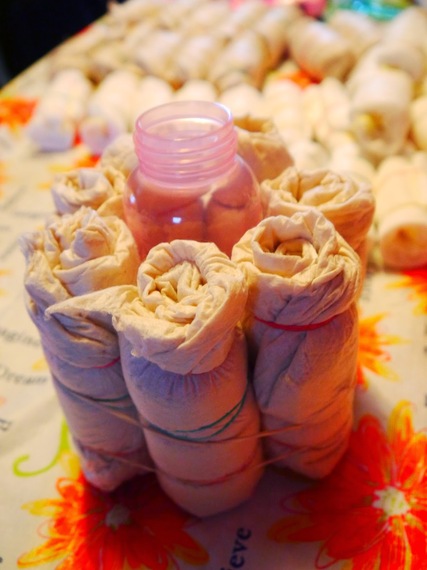 Take a bottle and place wrapped diapers around it. Then secure them into place with the larger rubber bands. Once you have done this you can stack each tier. Now after I stacked them I wrapped ribbons around to hide the rubber bands used. I added head bands, baby trinkets to spice it up and really make it look like a professional cake! I also added binkies, (pacifiers). Hope you enjoyed this DIY project and you try and make one yourself. If you tag me on your social media sites or send me a photo!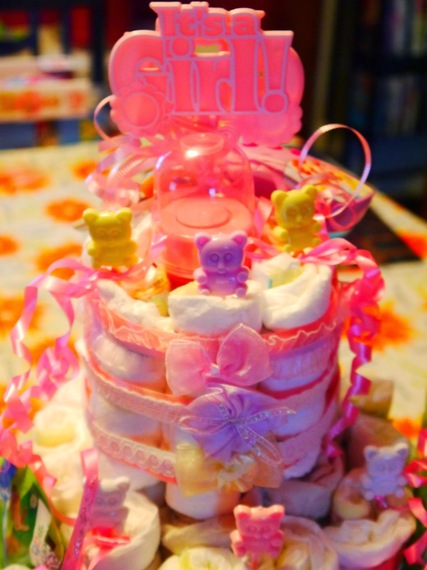 Original post: http://www.westernnewyorker.org/2015/01/how-to-make-diaper-cake-1282015.html