Today, companies have the opportunity to create chatbots through Facebook Messenger. This new capability is a chance for organizations to reach more than 900 million people across the globe who use the platform on a monthly basis. The great thing is that it is very easy to make your own Facebook messenger chatbot bot without coding a single line.
Bots for Messenger is the perfect tool for companies, big or small, to reach their audience on-the-go and or at home. Whether it is to book a hotel room or a flight, call a taxi, check a reservation number, or just ask a simple question about a product, Messenger bots make this possible.
Because using these bots will allow you to make your customer's experience more personal, proactive, and more streamlined, I've put together an article on how to make your own chatbot for Facebook Messenger in just ten to fifteen minutes.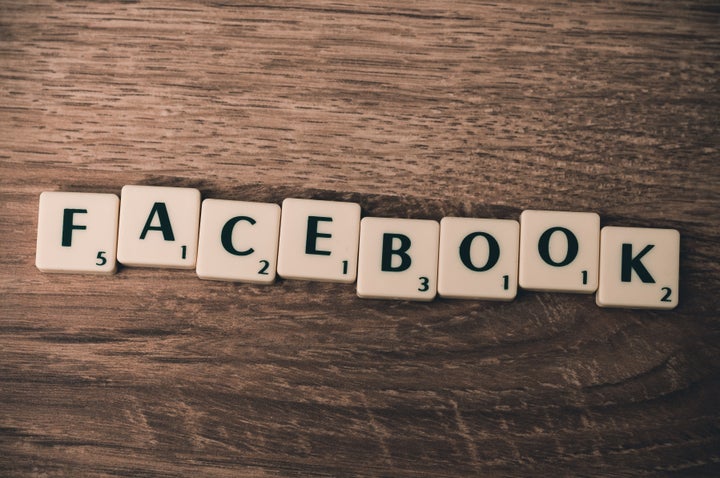 If you want to build a custom, business orientated chatbot or want to get started with a pre-built Smart bot, Chattypeople is perfect. The platform minimizes roadblocks and will help you achieve results quickly. Chattypeople works seamlessly with Facebook Messenger and Facebook comments.
To start, you will need to setup a free account using your email address and password. Once you've logged in, you can link your Facebook account to your Chattypeople account.
The system charges as your company grows, meaning you can open an account with a starter plan for free.
Step 2- Check Out Your Dashboard
The Chattypeople dashboard gives you a detailed overlook of your business' key performance indicators (KPIs). You can see:
Your total number of users
Your sales for the day
The orders made for the day
The total number of orders you have made through the platform
Step 3- Get To Know Your Main Menu
Through the main menu, or member panel, you can:
Gain quick access to your dashboard
View your orders
Access the Q&A management tool
Manage and add your deals and offers
Manage and add your products
Schedule and manage Facebook posts
View your Facebook comment and chat history
Manage customers
Manage and add campaigns
View and create campaign reports
Set delivery and shipping preferences
Change general settings
Step 4- Personalize Your New Bot By Scheduling Facebook Posts, Creating Campaigns, And Adding Products
Once you have got to grips with the dashboard, schedule your Facebook posts and add any campaigns you are currently running. Then, start adding products for your bot to show your customers.
Once you've programmed your products into their correct categories, your Messenger chatbot will be able to:
Show product images
Show the price of the product
Give your customers the option to buy now
Give your customers the option to share the product on their social media
Give a "Show More" option allowing your customer to choose between other products.
Step 5- Enable Order Placing
Once your audience has seen the products you have to offer, it is time to give them the chance to place orders. The Chattypeople platform makes it easy for customers to place orders via Messenger and through Facebook Comments.
With Messenger, all the customer has to do is click on the call-to-actions you add to your products. Your bot will then ask for the quantity, and the order is ready to be placed.
Step 6- Build Your Checkout System
From the moment the customer confirms the order, your chatbot will reiterate the order and offer three more call-to-actions:
Checkout
Shop More
View Cart Items
Step 7- Delivery Address And Schedule
Assuming your customer clicks on the "Checkout" option, your chatbot will ask him or her to choose a delivery address. The customer will be prompted to add an address and the chatbot will share a map with the location the customer chose. Once again, your chatbot will offer three call-to-actions:
Choose This Address
Add New Address
View Cart Items
Once the address has been confirmed, the Chattypeople system will ask the customer to "Select Delivery Slot". A time will be set and then confirmed via email or a phone call.
Step 8- Payment Processing
Once everything is confirmed, your bot will be able to offer your customer the chance to "Pay Now" or "Add More Items". The Chattypeople platform integrates with all the major payment processing systems such as Stripe and Paypal, making it easy for customers to make payments with just a few clicks.
Final Tips For Perfecting Your First Facebook Messenger Chatbot
If your goal is to create a more personalized experience with your customers, follow the tips outlined below to perfect your bot:
Program your products or services to include all the relevant details (price, color and size options, etc.)
Ensure your chatbot confirms the user's answer is valid before moving to the next question
Offer clear paths to the next step your customer should take
Give the user a chance to connect with a human
Don't overwhelm your bot with graphics
By using Chattypeople and following the steps above you will create positive conversational experiences for your customers, helping you generate more leads, sales, and data to further improve your chatbot.
Once you have built your bot think about how you can market it, I found a great chatbot marketing guide.