There's no easier meal than a frittata -- for breakfast, brunch, or dinner. Basically an open-faced omelet, it can include just 1 or 2 extra ingredients, or it can be a veritable cornucopia. The only required ingredients are eggs - everything else is your choice.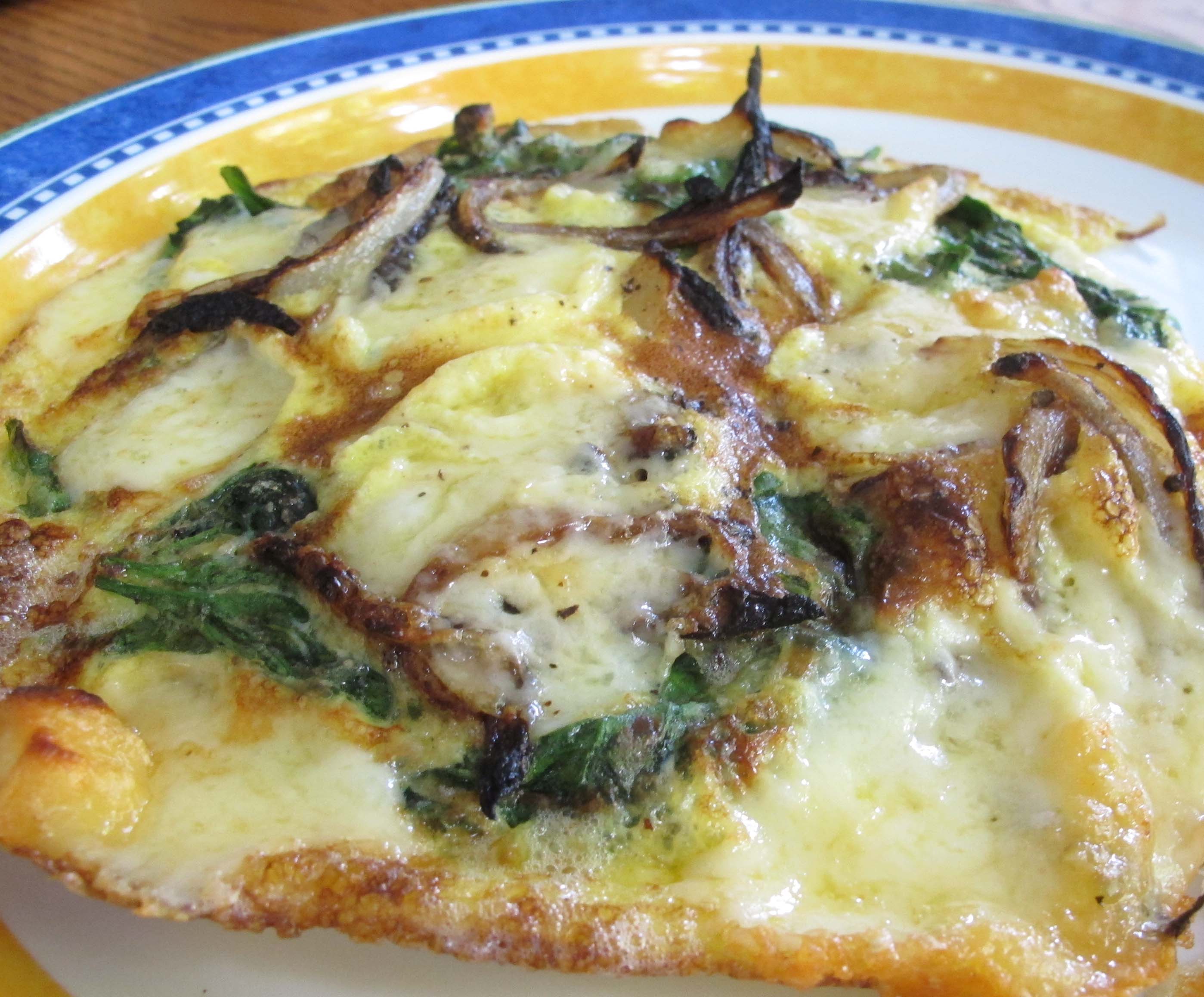 Although the last stage of cooking is broiling (to get a lovely browned top and crusty sides), don't despair if the thought of turning on the broiler in summer makes you gasp. You don't have to pre-heat a broiler if you have a gas oven and you only have to preheat for a short time for an electric oven. Plus, the broiler is only on for a few minutes.
You can even use this recipe if you don't have a broiler or can't bear to turn it on; cook the open-faced omelet a bit longer on the stove, covering it for the last few minutes to melt the cheese. It won't get as crispy, but it will taste delicious just the same.
Frittata Tips:
Add-ins - Cut the vegetables and cheese into thin slices or grate them and make sure they are warm when you put them in the eggs. They will only be in the egg mixture for a short time and won't heat up if they are cold when they go in. The only exception are cherry tomato halves, which are at room temperature when cut and don't need to be heated Other examples of great extras include roasted red pepper, olives, ham, crumbled bacon, and artichoke hearts.
Pan - You must use a pan that has an ovenproof handle. Most frittata recipes I've seen call for a nonstick pan so that the frittata will slide out when it is done. However, I've always used a traditional omelet pan with a coating of oil (or butter) and it works fine.
Ratio of eggs to add-ins - Don't overwhelm the eggs with add-ins. Keep the frittata custardy by using only enough add-ins to cover the top of the frittata.
Mise en place - Remember this concept from Meal Planning Rule #6 (of my 10 rules for Meal Preparation Success?) Cooking a frittata goes very fast, so you need to have everything at-the-ready, once you start to heat the pan for the first item.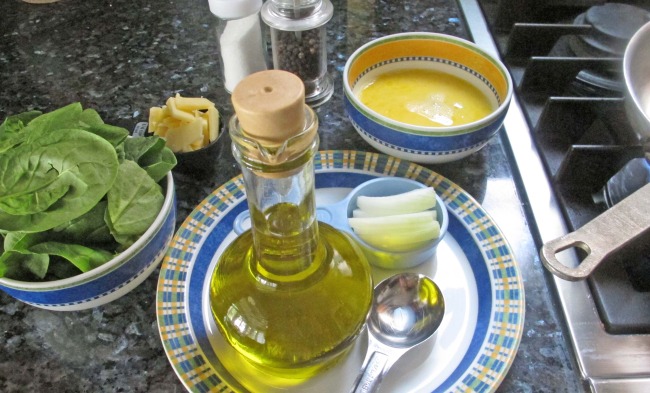 Spinach, Onion & Cheese Frittata
Servings
- 1 large or 2 medium
Cost
- $2.50
Ingredients
2 large eggs
2 tablespoons of milk (I use skim)
1/3 onion (approximately ¼ cup) sliced into crescents
¼ cup (approximately 1-1 ½ ounces) of Gruyere, Swiss, gouda or other medium or semi-hard cheese, though feta would also be good, or grated parmesan.
2-3 handfuls of baby spinach (approximately 1- 1 ½ ounces)
2 tablespoons of olive oil
Salt (preferably kosher or sea) and freshly ground pepper to taste
Equipment
Cutting board and knife
Fork
Bowl
Plate
Small (6" bottom) pan with metal handle
Tablespoon
Preparation
For step-by-step directions, including photographs, click here.