The great Johnny Cash said, "You build on failure. You use it as a stepping stone." And sometimes those stones lead to triumph. Just ask music video goliath Roy LaManna who has attributed to the success of thousands of videos from top artists including Justin Bieber, Ludacris, The Killers, Fall Out Boy, Tyga and many others.
LaManna always knew he wanted to work in the music industry and music drove everything about his life, but he was a horrible musician. During high school when he was playing bass in a rock and roll band, he remembers his friend listening to a recording of the group. "What's the bass player doing," asked the friend who didn't know that LaManna was the guy on bass. "He sounds like he's playing a totally different song."
In fact, LaManna was so bad he was eventually kicked out of the band. "And rightfully so because I was so off in timing," says LaManna who was always the guy promoting the shows and had really good business sense. "It's actually a running joke that the music industry is essentially made up of failed musicians." So LaManna turned to what he loved to do most and became a music video mogul producing and directing videos for some of the biggest names in the industry.
LaManna is CEO of both Trendsetter Marketing and Vydia. Trendsetter, a music video marketing company, works with artists like Ariana Grande, Major Lazer and Andy Grammer to help promote their videos. And through Vydia, thousands of artists including Jimmy Buffett, Def Leppard, Fetty Wap, Tom Delonge from Blink 182, Keith Urban, and Coco Jones distribute, promote and monetize their videos on some of the biggest networks including MTV, VH1 and YouTube. Vydia's more than 12,000 artists receive 95 million monthly YouTube views.
LaManna is convinced that even the most grassroots videos can make hit songs. "In the near future, we'll see more artists blowing up on songs and videos that they create without the help of a major label," he says. "It will be the norm and not the exception."
So what's the secret behind having a hit music video? LaManna offered his best tips. Go to this Parade.com story and click through the gallery to learn them all. Also see the many videos, from Ariana Grande, Miranda Lambert, Justin Bieber and more that LaManna has had a hand in creating.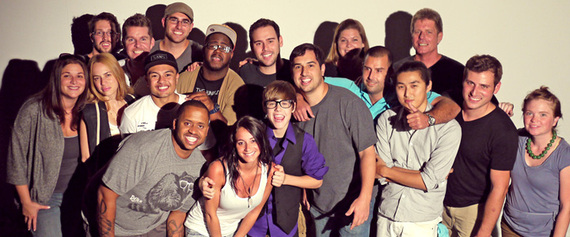 All photos used with permission.
Popular in the Community