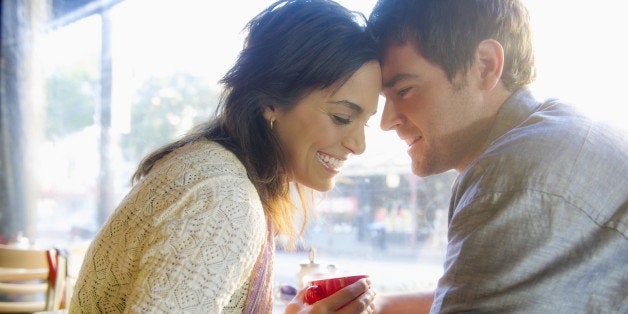 By Andrea Syrtash for Knowmore.tv

When it to comes to juggling work and life schedules, many partners feel like ships passing in the night. Whether it's business travel, long hours at the office or family responsibilities that are keeping your schedules out of sync, at some point, it's bound to start wearing on one or both of you.
So how can you stay connected?
Make "together-time" a must: When you're both home, make sure to carve out together time even if it means just watching a movie or sharing a meal. And take out your calendars every month so you can put aside time for an actual date away from home. Even if your date is hot chocolate together during one of your breaks at work, it's essential to find time to connect.
Separate business and pleasure: Because your 'together' time is precious, it might work to communicate about the bills, the grocery list or upcoming events through email or text. This way you're not sacrificing the hours you physically have together by going over household issues.
Do something unexpected and sweet: You don't need to be in the same place to show you care. Try sending your partner a video message on Skype. It'll take you a minute to record, and will stick with your partner all day. Even a simple note in his bag or a voicemail on her machine "just because" will remind you both that you're a priority.
Don't let small things turn into major blow-outs: The bed might not always get made and the dishes might remain in the sink one day too long but... these aren't the things you should obsess over in your limited time together. Find time to check in about expectations so you're on the same page, but don't let temporary aggravation turn into a heated debate.
It's also great to keep your options open; you or your partner might not be living the dream at your current jobs, so networking and exploring other career opportunities might be a way to get back on the same or a saner schedule.
Related
Popular in the Community