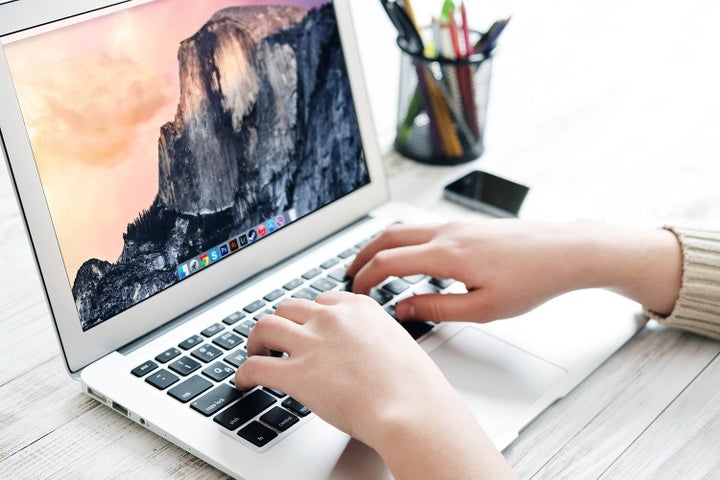 The one thing that typically stops people who want to become bloggers from taking the plunge is that they simply don't know how to go about doing it.
There are a lot of decisions for a blogger to make right off the bat - sometimes within the first ten minutes of setting up their blog. It's enough to consider your blog's content and niche, but it is something else entirely to be riddled with worries of plugins, themes, domain names, and the like.
What if I told you that you could start a blog on WordPress in about fifteen minutes?
Trust me, confusion and hesitation aside, it's completely possible.
WordPress is the leading blogging site out there right now, with huge brands like Variety and MTV News running on them. That being said, it can be a bit confusing.
See, WordPress requires that the blogger (that's you!) self-host their blog. In other words, you can post to WordPress, but you must find a host to store your files on.
Does this sound confusing? That's because it certainly can be when not explained properly. But don't worry, we're about to make it a whole lot more simple for you.
To help you along, we have set up a simple to follow step by step tutorial on how to start your own WordPress blog on Hostgator, which is an exceptional web hosting service.
But before we begin, let's get a few common misconceptions figured out.
Step 1: What is a domain name and how do I create one?
A domain name is the (www.domainname.com) name of your website. It is the thing that people will type in every single time they want to go to your blog.
I cannot stress the importance of a good domain name.
To give you an idea how to think of a good domain name, you first need to narrow down exactly what your site is going to be. If you are going to start a mom blog, then your name should be related to kids, or parenting or something fun, maybe something like:
SavvyMom.com

ParentsApproved.com

NaughtyByNurture.com
It can be the difference between someone going to your website and avoiding it altogether. You want yours to be something that is easy to type and remember, but not at all kitschy and cheesy. You should try to avoid hyphens, numbers, and anything that doesn't look sleek and professional.
Remember: your domain name is the very first representation of your blog. You want to set the tone right from the beginning that this is a blog that should be taken seriously.
www.1chance4fun-ny.com is a heck of a lot less appealing than something like www.newyorkactivities.com, don't you think?
You are going to create your domain name a bit later on in this tutorial, but it isn't a bad idea to start thinking ahead and come up with something that you really enjoy.
Why should I choose Hostgator?
The truth is that you don't have to. There are a ton of great hosting options on the web. Unfortunately, there are also many really mediocre (or downright bad) ones out there, too.
Hostgator has a proven record of exceptional customer service and support, which makes them a great choice for blogging newbies. Their prices are affordable, and they make it easy to create a website.
Their most simplistic plan is just $3.95 a month, but that can be brought down even more if you are using a blogger discount.
See, many web hosts have affiliate opportunities for established bloggers. If you use my code, for example, you will receive a discount and that price will be brought down even more.
Now, without further ado, let's get started in creating your WordPress blog, shall we?
Step 2: Choose a hosting plan: Hatchling.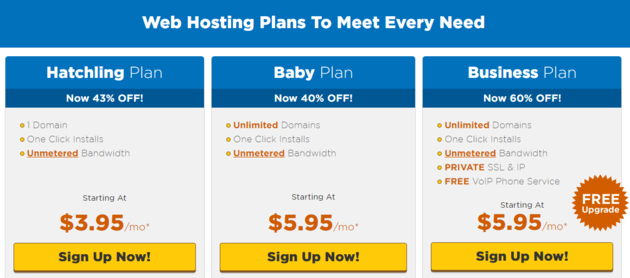 Hostgator, which is the web host we're going to be using today, offers three unique payment options: Hatchling, baby, and business. Each plan offers a unique set of options, so it is entirely up to you as to which of the 3 plans you decide upon.
For blogging newbies, however, I recommend that you get started with the Hatchling plan, as it offers only 1 domain, and that should be sufficient for you and your blog.
Click the "Sign Up Now" button to continue the process and move on to the next step.
Step 3: Enter your domain name.

Remember just a few moments ago when we were going over good versus bad domain names? Now is the time where this comes in handy.
Enter the domain name of your choosing into the Enter your Domain tab. You can also choose what goes after that (.com, .net, etc.), so your website is exactly as you want it.
If the domain is available, you may continue with your set up process. If not, you may need to make a few adjustments until Hostgator tells you that your name is available.
Step 4: Confirm your hosting plan.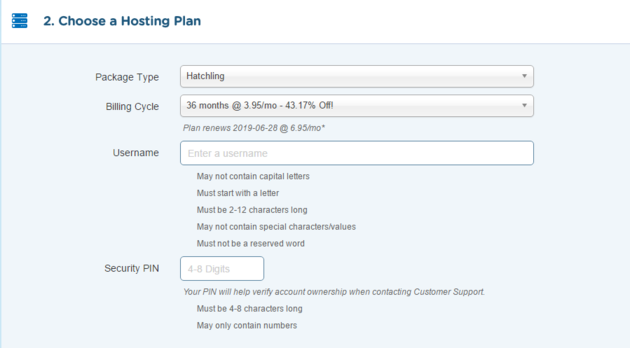 You will be asked to not only confirm what hosting plan you want, but how you would like your billing cycle to go.
Something to keep in mind is that the longer you promise to pay for your website, the cheaper it will be. For example, your monthly payments will always be cheaper if you are committing to 36 months than if you are committing to only 6 months at a time.
Once that is established, you must create a username and security pin for yourself. The username will be used to log into your account, and the security pin is used to confirm your identity when you speak with customer support - and trust me, at one point or another, you WILL need to talk to customer support. It goes with the territory of being a blog owner.
Step 5: Enter your billing information and confirm.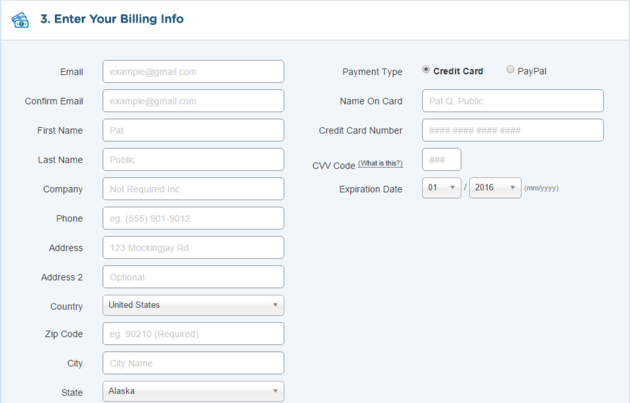 These next few steps are very self-explanatory, so I'm going to put them all together in one giant step. You will be brought to a page with basic billing information. Fill it out, double check to make sure you haven't made any typos, then move on to the next page.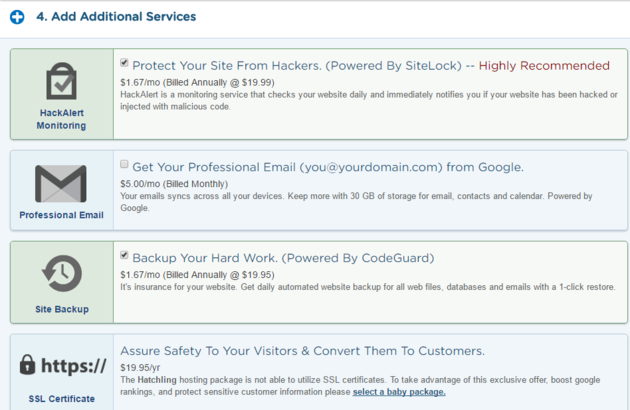 You will then be asked if you'd like any additional services, such as a professional email or hacker protection. There are many WordPress plugins out there that will help you with hacking protection, so I suggest that you skip these completely and move on. If, however, you spot something that you would really like to add to your site, don't hesitate in doing so.

Then it's on to coupon codes. Remember when I said that certain bloggers will offer discounts to web hosting sites? The code will usually automatically be entered here.
If it is not, however, you may enter it into the box manually. Click the Validate button and watch your subtotal change right before your very eyes.
You must then review your total cost, make sure that everything looks right, and click the "I agree to terms and service..." tab before submitting your order.
Guess what? You just did about 75% of the hard work already. Now all that's left to do is set up WordPress, and then you're finished!
Step 6: How to Install Wordpress
I thought you'd never ask! Once you have submitted your order, you will receive an email within a minute or so.

This email will include plenty of important information, so make sure to keep it somewhere safe. In addition to your username and password, it will also include a link to your control panel.
Click the link to your cPanel (that's what Hostgator calls their control panel) and you will be asked to enter the username and password that are also in the email.
I told you that email was important!!
Once you are inside of your cPanel, scroll down a bit until you see a section entitled Software/Services, then click the QuickInstall icon.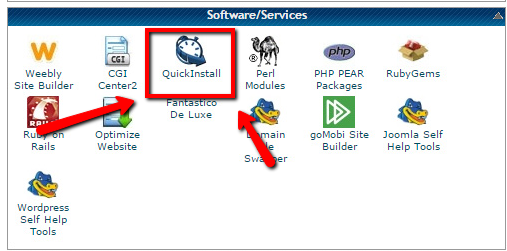 QuickInstall is where you will finally install WordPress. On the left hand side of the screen, you should see a tab entitled Blog Software with WordPress included under it.
Click the button that says WordPress, then click Continue.
From here, you are going to be asked to fill in some admin data - like a WordPress username and password. Make sure that these are easy for you to remember, as you are going to need to input them every single time you log into WordPress from this point forward.
That being said, make sure they are not too easy, as hackers do unfortunately exist and you don't want to make their job any easier.
Once your username and password are all ready, you want to click the Install WordPress button to continue.
Guess what? You just created a self hosted WordPress blog in about 15 minutes. Wasn't that significantly less stressful than you imagined it being?
You will receive a link to your website as soon as WordPress has finished installing, and you can then head over to your website and start posting blogs immediately.
Now comes the fun part, where you can get your creative juices flowing and start connecting with your audience.
Congratulations on becoming a blog owner! If you have any questions, don't hesitate to ask. Us bloggers have to stick together.
Step 7: Launch Your Blog
Now that you've installed Wordpress, the next step is to start building and customizing your blog.
This getting started guide walks you through how to use Wordpress and tells you everything you need to know.
I don't know about you, but nothing motivates me more than fantasizing about how much money I'll make from my blog. Blogging is tough, and having your eye on the prize is what can make working hard all worthwhile. This is the list of blog monetization strategies that allowed these bloggers to make $124,000 in a single month.
Popular in the Community