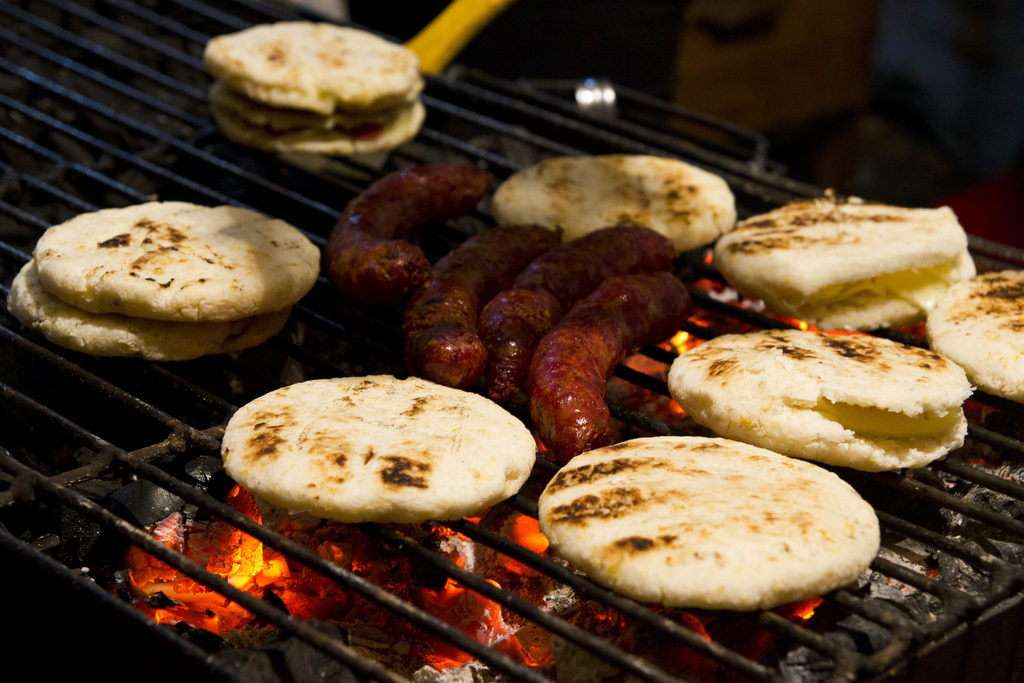 Who needs bread when you've got arepas? Crunchy and crisp on the outside, soft and airy on the inside, you have to try them if you haven't already. These golden, thick goodies are a cross between a tortilla and a pita, and they have the added bonus of being slightly sweet since they're made out of corn. In Venezuela and Colombia, arepas are a regular item at the dinner table (where they take the place of bread) and areperias (small snack shops serving only arepas) are as common as McDonald's are here. And with good reason too; they're really tasty.
Lucky for us, arepas aren't that hard to make so you can easily enjoy them in your own kitchen. And the best part is you can have them on the table in just 10 minutes, making a quick easy meal. We think they're a particularly great way to spruce up leftovers, because they can be stuffed with just about any kind of meat or veggie. And if you want to get fancy, you can heat the stuffed arepas as you would a grilled cheese, melding all the flavors together. But if you don't have leftovers in the fridge, an egg, a bit of cheese, or some cold cuts will more than suffice in making a tasty meal out of these corn pockets.
In order to make arepas, you'll need P.A.N Harina Blanca -- pre-cooked white corn meal -- water, a little bit of strength to knead the dough, and some oil in a hot pan. Mix the corn flour and water according to the package directions, pat the dough into the appropriate shape, and lightly fry them in the pan for about 4 minutes on each side. Once golden brown, your arepas are ready to stuff. Check out the slideshow below for great filling ideas. And if you want a quick tutorial on how to make arepas, Bobby Flay demonstrates on the final slide.
How do you like your arepas? Leave a comment.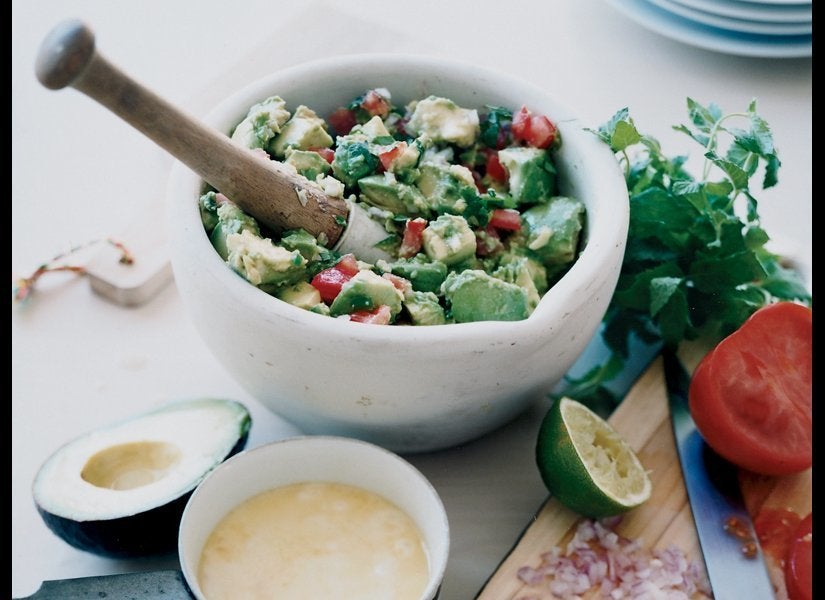 Arepa Fillings
Related