Watermelon is essential during the summer months. Figuring out the best way to cut it, eat it, and even drink it is important. Once you can cross all that off your list, it's time to branch out with this thirst-quenching melon and make boozy watermelon bites.
Sweet Paul created this beautiful summertime treat -- and even though it takes two days to make -- we highly suggest you do so. It might be a lenghty process, but it's pretty hands off. And once all is said and done, you'll have the tastiest watermelon around.
Bonus: it'll make your next summer bash one not to forget.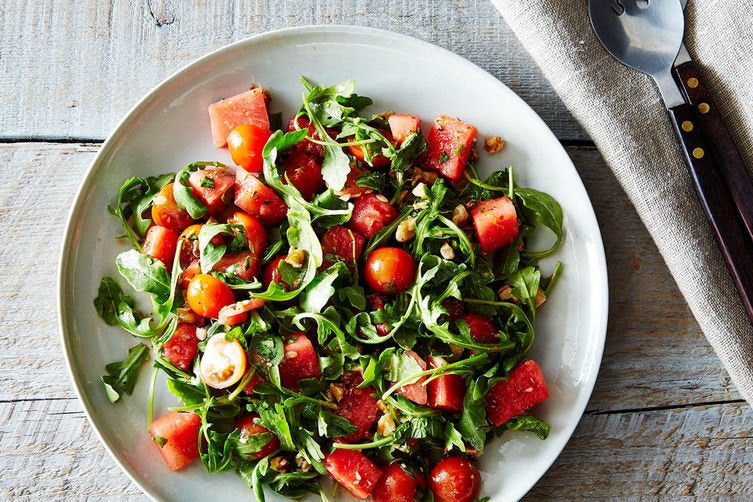 watermelon salad recipes
Popular in the Community