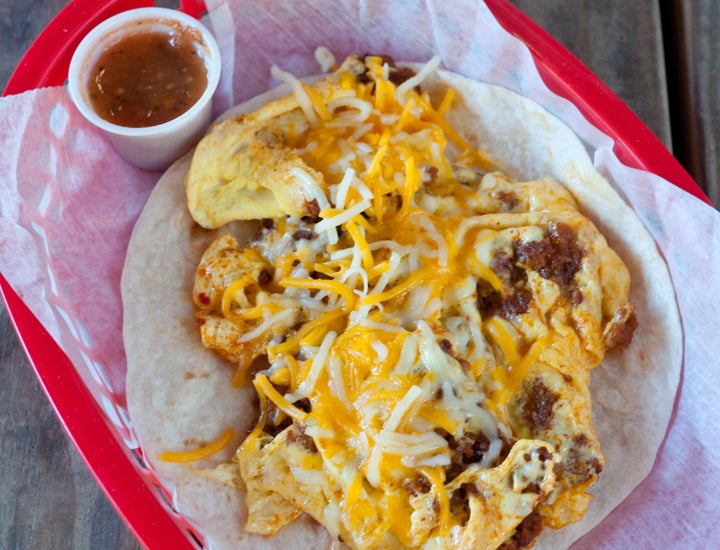 Avocado toast is an amazing breakfast dish. It's strange to start a story about breakfast tacos with that sentence, though it's true: The toast is filling, delicious, creamy and easy to make. But after gorging myself on breakfast tacos at Texas favorite Torchy's Tacos (now with locations in Colorado and Oklahoma) more than a few times, I've come to appreciate how essential a truly satisfying breakfast taco can be.
But with so many different versions of breakfast tacos to choose from — Torchy's features versions made with everything from scrambled eggs to potatoes to smoked beef brisket — which is the one you need to make? We spoke to Mike Rypka, taco titan and founder/chef of Torchy's, to discuss how you can eat the perfect breakfast taco without leaving your home ― once you have the groceries to make these, obviously.
A Few Simple Tips
Before we get into the crux of how to prepare what Torchy's calls Breakfast Taco #3, which is America's best breakfast taco according to my taste buds and common sense, let's learn some basic breakfast taco tips.
"I'm always a fan of cage-free eggs — or even pasture-raised eggs, if you can find those," Rypka tells HuffPost. If you don't know the difference, study up. He notes that you'll probably pay more for them, but they'll make up for it in taste. And you can rest easy knowing how the chicken was raised.
2. Choose your tortillas wisely
Depending on your taste preferences, you can go with either a soft corn or flour tortilla. Rypka prefers flour because it cradles the eggs better. And try to find a par-cooked or raw tortilla. "They take a little longer to cook, but those tend to taste fresher than something you buy off the shelf," he says. "You can usually find them in the freezer or refrigerated section. El Milagro is a good brand."
3. Don't worry about the heat level
"Depending on what part of the country you're in, [people] associate tacos with being spicy," Rypka notes. "And that's a myth. Breakfast tacos don't have to be spicy at all, and they're not nearly as heavy as a big bagel sandwich or a croissant sandwich with eggs and cheese." So don't think you have to add a billion jalapenos to prepare a proper breakfast taco.
How To Make The Most Perfect Breakfast Taco Ever
Now, while Torchy's calls it Breakfast Taco #3 on its menu, you'll probably just call it a chorizo, egg and cheese taco. Rypka says that it's a "pretty quintessential hardcore Austin breakfast taco right there," and it's tough to disagree with the truth. Here's how to make 'em!
#3 — Chorizo, Egg and Cheese Breakfast Taco
Yield: 4 servings
Prep time: 5 minutes
Cook time: 7 minutes
Total time: 12 minutes
4 par-cooked or raw flour tortillas (frozen or refrigerated)

8 large cage-free/free-range eggs

8 ounces chorizo sausage

1 cup shredded cheddar jack cheese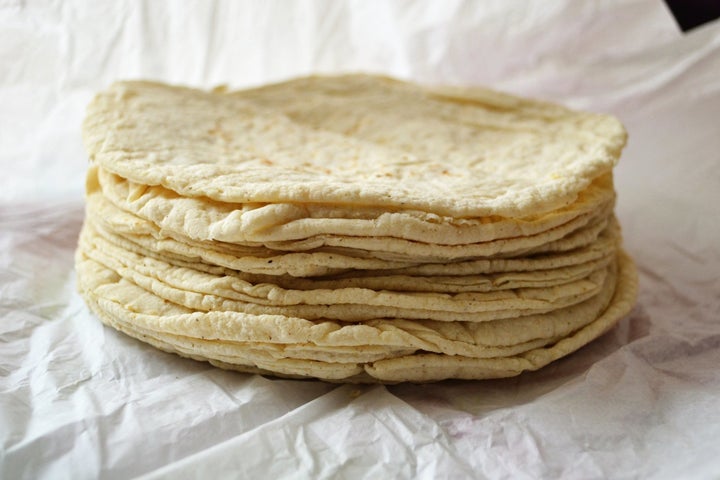 Prep tortillas according to package instructions. Set aside to keep warm.

Whisk eight eggs until the whites and yolks are fully incorporated. Season with salt and pepper.

Heat a large skillet over medium-high heat and add chorizo. Sauté, breaking up with a spatula or spoon, until cooked through (about 5 minutes).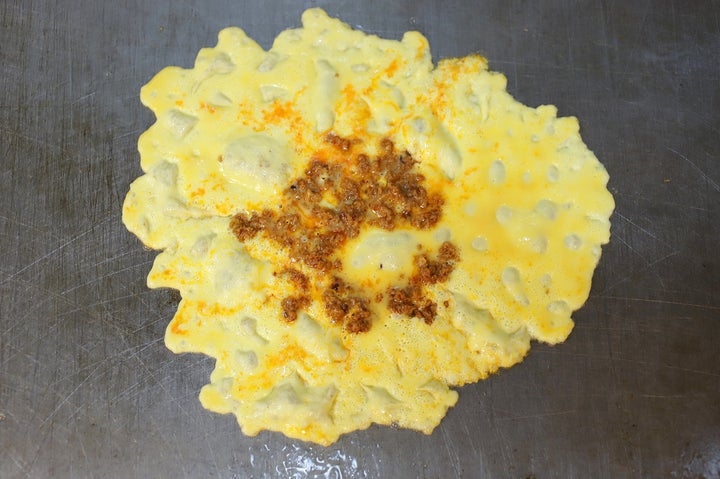 4. Add scrambled eggs and continue to stir until eggs are set, 1 to 2 minutes.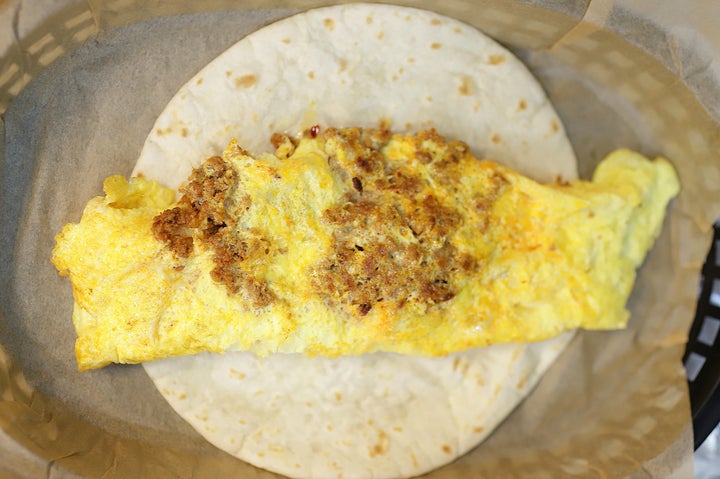 5. Portion into prepared tortillas and top with shredded cheese.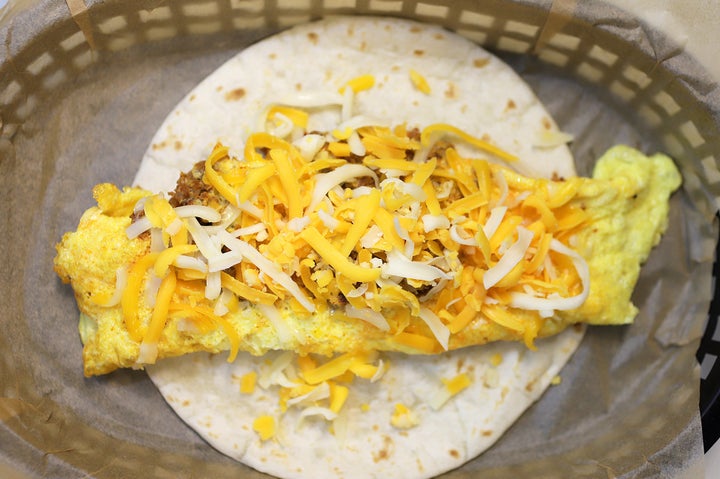 Before You Go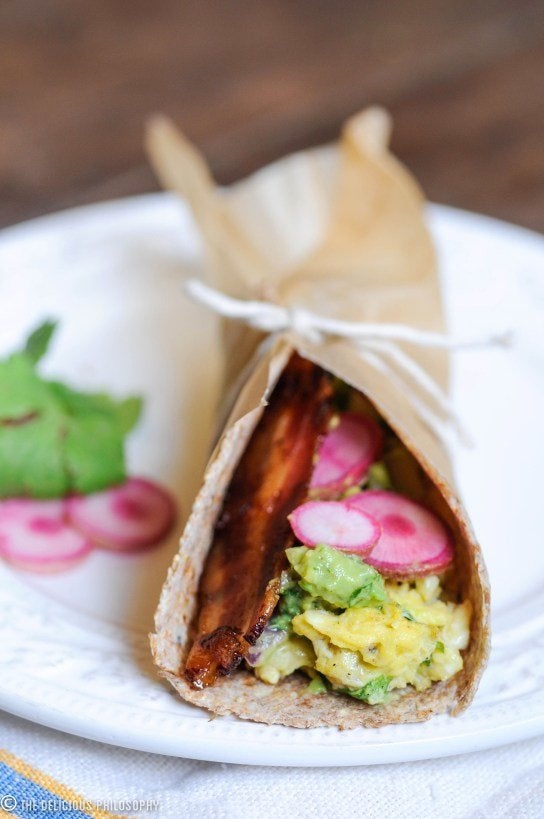 Breakfast Burrito And Taco Recipes