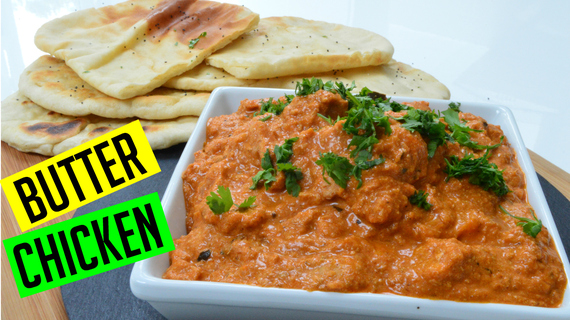 How to make Butter Chicken at home recipe. Also known as Murgh Makhani
Butter Chicken is one of the most well known popular indian dishes around, especially in restaurants. Its a mildly spiced creamy curry thats sure to please all the family.
Ingredients (adjust to taste):
Water - half to one cup (sorry forgot this in ingredents bit of video)
Cooking Oil - 3 tablespoons
Fresh Lemon Juice - 2 teaspoons
Milk - half cup
Single or Double Cream - half cup
Plain Yoghurt - half cup
Butter - 2-3 tablespoons
Ginger & Garlic Paste
Cayenne Pepper - half teaspoon
Coriander Powder - one and half teaspoon
Chilli Powder - one teaspoon
Tandoori Powder - 2 tablespoon
Cumin Powder - one and half teaspoon
Dried Fenugreek leave - one teaspoon
Bayleaf - one
Garam Masala - one teaspoon
Salt & Black Pepper - add to taste
Onions - 2 large
Tomato Passata - 500 grams
Chicken Fillet cubed - 800 grams
Fresh Coriander Leaves
I upload weekly recipes so you might as well subscribe!
This channel is for anyone who loves food and and how to cook from student's to someone preparing for marriage or even if you are just in need of some inspiration!

I live in Leicester, England and have learnt from the the best Chefs, who have taught me everything from savouries , delicious, tasty mouth watering home made good food, snacks to sweet dishes, desserts and more!
If you have any questions, quickest way to contact me, TWEET me @cookwithanisa
I will try my best to help you.