You finally picked up some snazzy blue shadow (P.S.: it's trending now) and go to put it on...only to find that it's a crumbling disappointment. Before you toss it out, try this simple trick that will help brighten and enrich any shade.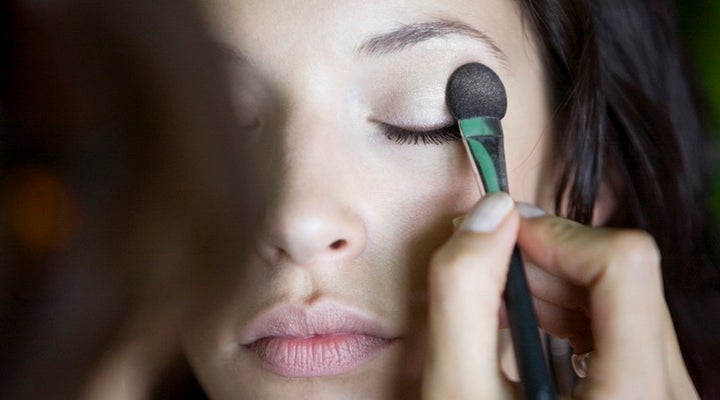 What you do: Apply the white shadow across both lids and gently smudge it out to soften the edges. Then, dip your brush into the shadow and sweep it on top as you normally would.
Why it works: The white liner acts as a creamy base for lackluster shadow to grip onto. This not only helps it glide on easier; it also intensifies the color. Now, stock up on any drugstore variety your peepers desire.