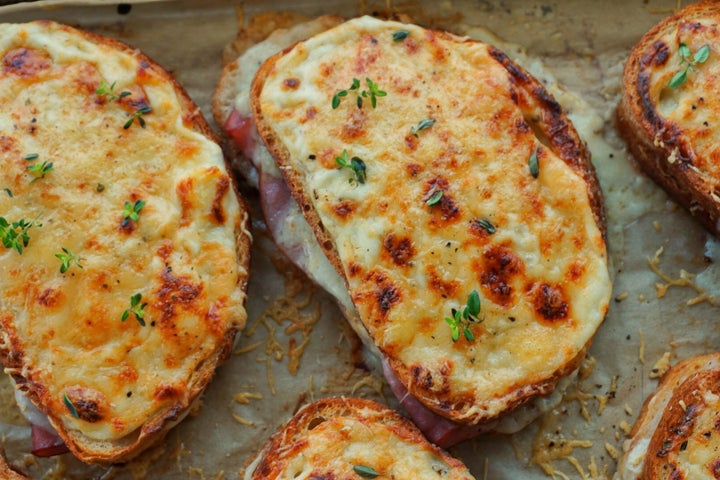 My love affair with croque monsieurs began during my tenure in the kitchen at Daniel in New York City. Sandwiches aren't the first things that may come to mind when you think of a three-Michelin-star French venue, but to this day, I dream about those gooey ham and cheese sandos, which meet somewhere between a grilled cheese and savory French toast.
While not available in the dining room, they became one of the most popular finger foods for catered events. Guests weren't attacking the waitstaff for caviar-stuffed crepes tied together with blanched chives or cucumber cups filled with tuna tartare and Meyer lemon coulis (though both were also stellar canapés). They were all looking to stuff their faces with as many croque monsieurs as they could get.
It all starts with one of the five mother sauces of French cooking: béchamel. Milk is thickened with a roux (a paste of butter and flour) to create a velvety sauce that may be one of the best French creations ever. The reason it's one of the mother sauces is that it becomes a base for countless variations to coat a myriad of delicious dishes. In this case, I flavor the béchamel with herbs and garlic before giving it a hit of grated Gruyere cheese and freshly grated nutmeg, turning it into the cheesy variation known as mornay sauce.
Once your béchamel is ready, the rest couldn't be any easier. First, spread the sauce on both sides of your bread — the secret to a great croque monsieur. The béchamel gets absorbed by the bread in the oven, creating a tender, rich center, while caramelizing on the outside for a crispy, cheesy crust. Throw in some ham, a touch of whole-grain mustard and tons more grated Gruyere, and you've got yourself a baked sandwich that will satisfy any appetite.
Take a crack at making a croque and get ready to truly go ham.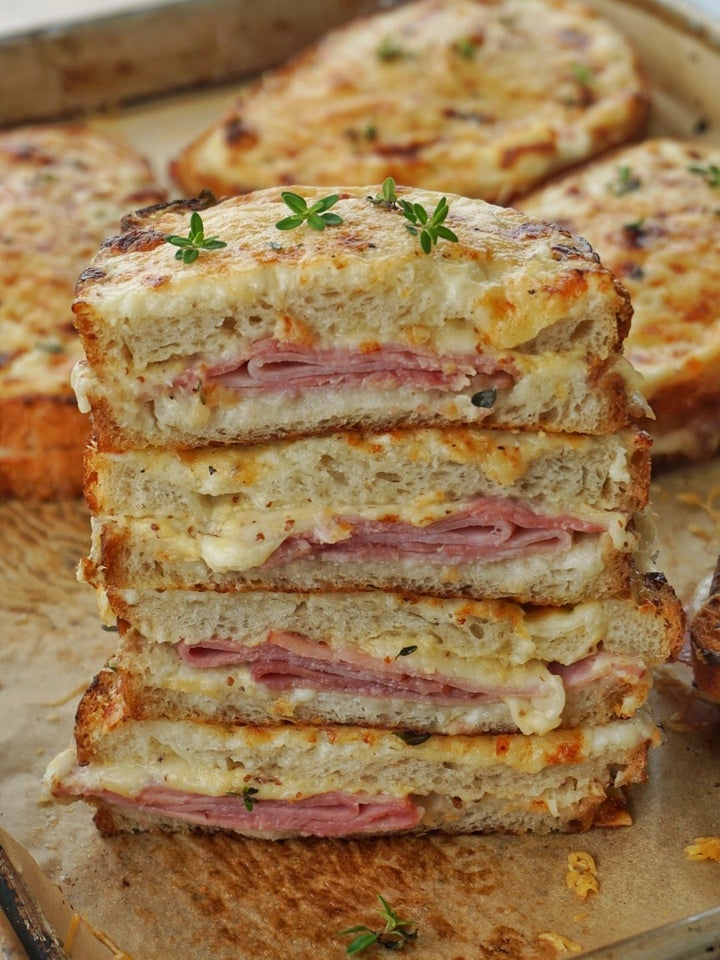 Croque Monsieurs
Prep Time: 20 minutes, plus cooling time
Total Time: 45 minutes, plus cooling time
4 tablespoons unsalted butter

1/4 cup all-purpose flour

2 cups whole milk

1 thyme sprig, plus leaves for garnish

1 rosemary sprig

1 garlic clove, minced

3 1/2 cups grated Gruyere cheese, divided

1/4 teaspoon freshly grated nutmeg

Kosher salt and freshly ground black pepper, to taste

12 slices country or peasant bread

1 pound sliced ham

2 tablespoons whole grain mustard
1. Heat the oven to 425 degrees Fahrenheit and line a sheet pan with parchment paper. In a medium saucepan, melt the butter over medium-high heat. Sprinkle in the flour and whisk until a paste forms and you've cooked out the raw flour taste, 2 minutes.
2. Slowly whisk in the whole milk until incorporated. Add the thyme, rosemary and garlic and cook, stirring constantly until the béchamel has thickened, 5 minutes. Remove from the heat and remove sprigs of thyme and rosemary. Stir in 1 cup of the grated Gruyere and the nutmeg. Whisk until the cheese is melted. Adjust for seasoning with salt and pepper, then let cool slightly.
3. Spread 1 heaping tablespoon of béchamel on both sides of each slice of bread. Divide the ham slices among six slices of bread and spread 1 teaspoon of mustard on each. Sprinkle 1/4 cup of the cheese over each portion of ham and then place the other six slices of bread on top. Transfer to the prepared baking sheet and sprinkle the remaining cheese over the sandwiches.
4. Place in the oven and bake, rotating halfway through, until the bread is toasted and the cheese is bubbling and golden, 15 to 18 minutes. Remove from the oven and transfer to a cutting board. Halve each sandwich and garnish with thyme.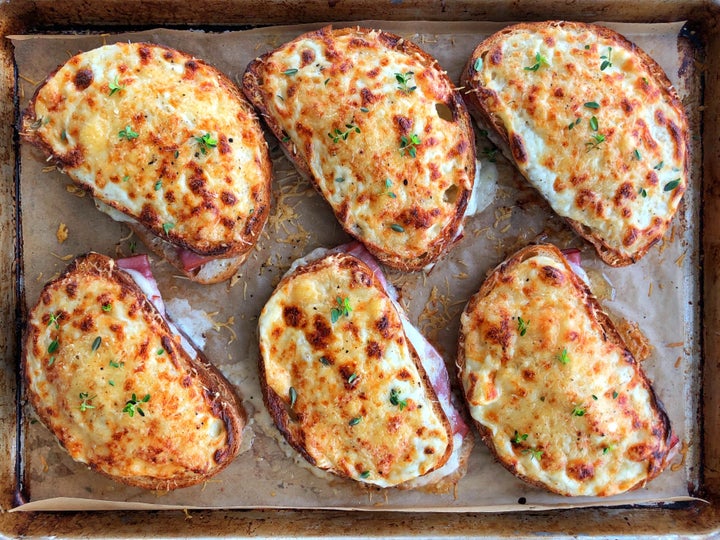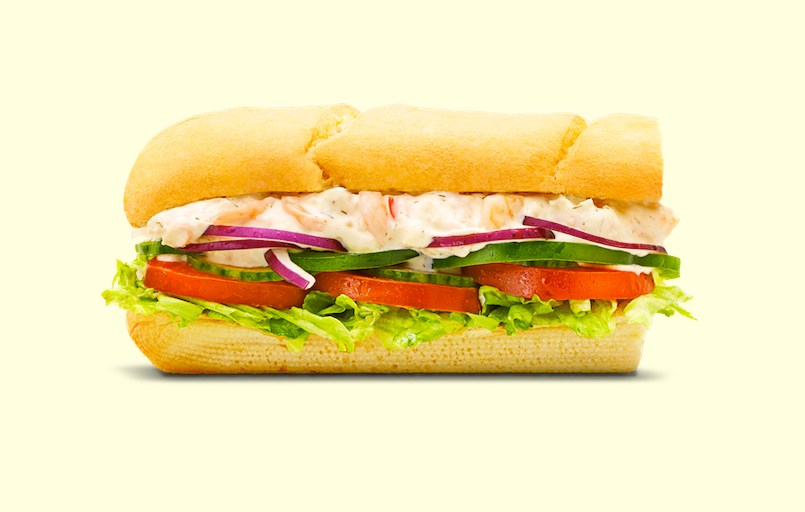 Subway Sandwiches Around The World