Everybody loves doughnuts, but not everybody knows how these magnificent fried discs of dough are made. In honor of National Doughnut Day, take a minute to step back and really think about that doughnut you're eating (or the couple of doughnuts you're eating, if you're anything like us.) Then watch this beautiful video from Epicure Films and see the doughnut-making process in action.
Depending on the kind of doughnut, making doughnuts at home can be surprisingly easy. (It can also be more complex, but a difficult recipe is always worth trying!) Whether you try your hand at making your own doughnuts or go to one of your favorite local stores, today, on Doughnut Day, it is your duty to eat a doughnut.
If you need any persuasion whatsoever, watch this stunning, captivating video. You'll learn how doughnuts are made and trust us, you will need a doughnut promptly after watching. Doughnuts have never looked so good.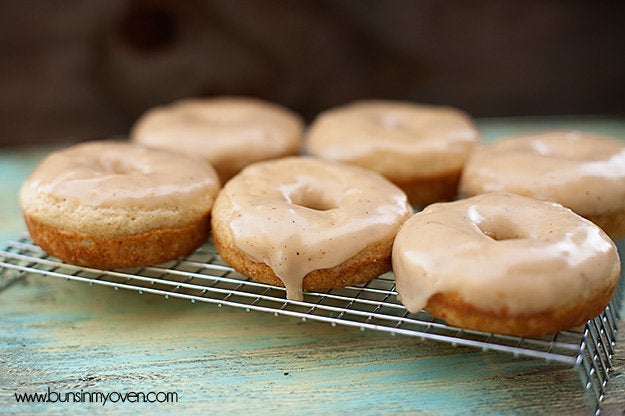 Doughnut Recipes
Popular in the Community