Feel the fear and do it anyway. More than 25 years after Susan Jeffers released a bestselling book by that title, the go-get 'em phrase remains a mantra for the world's adventurous and successful. Hell, I never even read the book, but its title alone changed my life forever.
When my college friends went backpacking around Europe after graduation, I burned with envy. I was dying to see the places I'd spent four years learning about, but I didn't have anything resembling a saving account, let alone a trust fund. Determined to finagle my way abroad, I had the bright idea that I'd become a flight attendant. I loved the idea of airplanes. I loved the idea of travel. The only problem? I was afraid to fly.
From the safety of my living room, I sent my resume to Delta airlines, and when they sent me a free plane ticket to attend an interview in Atlanta, I was equally thrilled and terrified. I managed to get down the jetway and onto the plane, but when they put me in the exit row, I wanted to protest. I didn't feel willing or able to assist in an emergency. There I was, on my way to Delta HQ to convince them I was born for evacuating a burning aircraft in under a minute, and I was thinking about asking to be reseated. Seriously.
I gripped my armrests, tried not to look out the window, and acted like a confident safety professional all the way to Atlanta and throughout the day-long interview. Somehow, they bought it and offered me the job. (Though through a twist of fate, I ended up flying for United instead.) I was soon enjoying a bold new vocation where every day offered a new opportunity. And then, a stretch of cabin-shaking, people-tossing, vomit-inducing (not mine) turbulence on my first training flight made me rethink my career move.
Fortunately, another trainee, a 53-year-old woman from Joplin Missouri, came to the rescue. She had been laid off after more than 20 years of loyal work at a bank, and thanks to Susan Jeffers's book, she saw it as an opportunity to finally chase her dreams. Courage, she said isn't about waiting for the fear to subside, it's about doing it anyway. I realized that not only was she right, she was describing exactly what I had done at that interview. Newly armed with a rousing catchphrase, I stayed the course.
In a matter of two or three weeks on the job, turbulence went from terrifying, to ho hum, to comforting. Before long, I was running down the aisle with a fire extinguisher without batting an eye.
I began applying my new philosophy to every challenge I encountered. When I had the chance to move to United's London base, I went. On days off, I jetted to Paris and Hong Kong and Tokyo without plans or accommodations. After 9/11, I was truly scared to get back in the air, but I looked my passengers in the eye, once again pretended to be that confident safety professional, and did it anyway. When a week later, I got laid off and sent back to the U.S., I had no idea what I would do with my life. I spent the ten-hour flight to LA diligently working through the What Color is Your Parachute career guide, and decided I would become a travel writer. Not exactly an easy career transition, but I swallowed my pride and sent my writing samples off to magazines and newspapers and literary agents, braving (and suffering) rejection while gradually improving my skills, eventually landing great assignments, and ultimately seeing my first novel on the front tables at Barnes & Noble.
So now, shortly after moving to a new city for the third time in my four years of marriage to an Air Force officer, I find myself starting over again. Before, I would look for editing work at a magazine or teaching at a University as I have done before, to pack up and relocate in a few more years. Instead, this time I'm going to go it on my own, teaching and coaching writers and other creative entrepreneurs. I'm learning to code my own website (so cut me some slack if you visit) and work with payment platforms and promote my own courses. Yes, that's scary and hard and I have no idea how it will turn out. But I'm doing it anyway.
It turns out, I'm in good company. As I embark on this new adventure, I thought I'd ask a few kick-ass women doing amazing things about how they have pushed through the fear to build thriving success:


Natalie Sisson has become a powerful force in the world of online startups just three years after striking out on her own. As a coach, business mentor and author of The Suitcase Entrepreneur, a just-released guidebook for the location-independent entrepreneur, she helps women make money by doing what they love. But her road to freedom and success wasn't always easy.
The biggest fear I've faced to date was leaving my role as cofounder of a technology company in 2010 to pursue my dream of starting a business. I did so knowing I had absolutely no idea how I was going to turn my passion, which was my blog at the time, into something that I could make a full time living from. To add to this moment where I really had to face the limiting self doubts that I could be an entrepreneur and run a successful business, I decided to add a move to Argentina to the mix. So, when I finally had a great network set up in Vancouver, with good friends and great clients, I decided to leave everything behind and head to a country where I knew no one. And I spoke lousy Spanish.

When I first started out, there were several months I barely was able to pay my rent, and over six months where I received zero form of income. I can't tell you how many times I thought what I was doing was crazy when I could just get a high-paid job. But my self-belief and sense of determination kicked in. I knew deep down it was now or never, and I only had myself to rely on. When that's what you're faced with, you really start to make things happen!"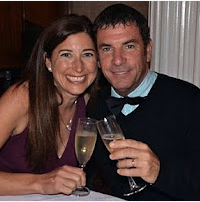 Lisa Niver Rajna and her new husband, George Rajna, have turned a one-year sabbatical into a thriving travel-writing enterprise, a book, and a popular blog - Wesaidgotravel.com. It seems like a match made in heaven - the couple got married shortly after hitting the road together - but before they left for their trip, Lisa had her fair share of fears.
Before George, my boyfriend, and I left for a year sabbatical in Asia, I worried and I walked and I wondered what would happen. Under the moonlight in Fiji, I had said yes to his dream backpacking together for a year. Back in Los Angeles while preparing and planning, I had doubts. After years working at sea, I was not worried about what to do if I was ill, and I knew that if someone at home needed me, I was only a plane ride away. But I could not wrap my head around what if -- we -- did not work out. Finally, a friend said on one of our many walks, "Imagine he goes without you and you teach for another year. How will you feel when he returns from a year of adventure and you had another year in the classroom?" In that moment, I had clarity. I was going. No matter how it turned out, I wanted to try.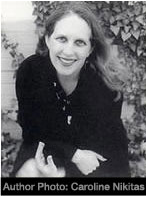 Dana Sachs is the author of four books, including the recently-released novel The Secret of the Nightingale Palace and The House on Dream Street: Memoir of an American Woman in Vietnam, a travelogue in which every page is a study in bravery. I recently caught up with her while she was in Budapest researching her next novel. (Not a bad life!)
Your question is, in a lot of ways, the basis for my first book, my memoir THE HOUSE ON DREAM STREET. I'm not the first to say this, but bravery is really all about fear. If you're not afraid of something, there's no bravery in doing it. Bravery comes from being terrified about something, but facing it anyway. Probably the bravest thing I ever did in my life was moving to Vietnam by myself. I was so scared because I didn't speak the language or know what I'd do there or really know anything about the place. But I wanted to do it more than anything else at that time, so I just went. Everything that went well for me after that felt that much more satisfying because it came out of such effort and emotion on my part. It seems to me that the bigger the risk, the more satisfying the reward.

So what about you? What are you going to do anyway?
Popular in the Community