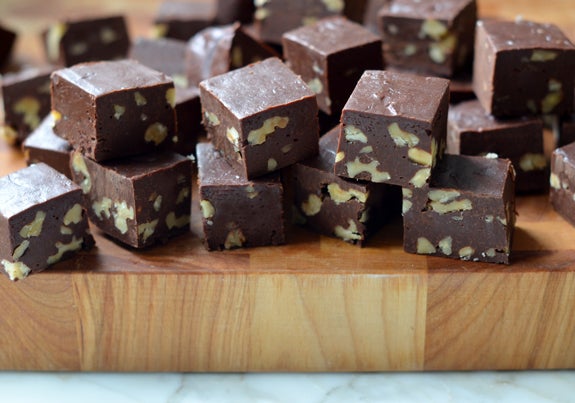 My grandma, or Nonny as I called her, was known for making the absolute best chocolate fudge -- but I remember it was always a BIG to-do. That's because traditional fudge is fickle: it must be heated and cooled to precise temperatures and then stirred "just so" to ensure success. For my Nonny, it was a team effort. After stirring all of the ingredients together and heating the fudge on the stovetop, she'd recruit my Papa to finish the job. He'd lift the big pot off the stove, place it in the sink over a cold water bath, and then tirelessly beat the fudge with a wooden spoon until the consistency was just right. Together, they'd pour the fudge into a pan and then we'd all wait eagerly for it to set. As much as I love the old-fashioned fudge my grandmother made, I usually opt for something much simpler. This 15-minute chocolate walnut fudge from Cook's Illustrated is delicious and foolproof – and you don't need strong arms or a burly assistant to stir it. My family goes crazy for this stuff. Sometimes easy wins, right?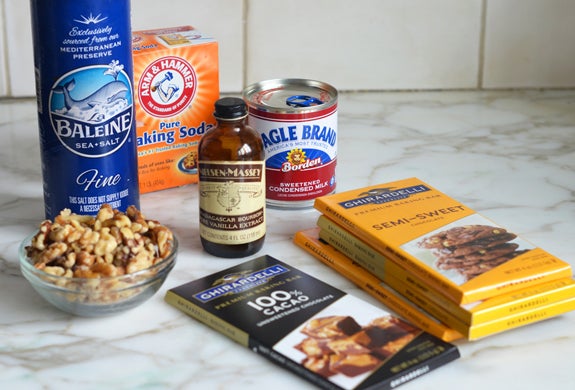 To begin, chop the chocolate and toss it with the baking soda and salt in a medium heatproof bowl.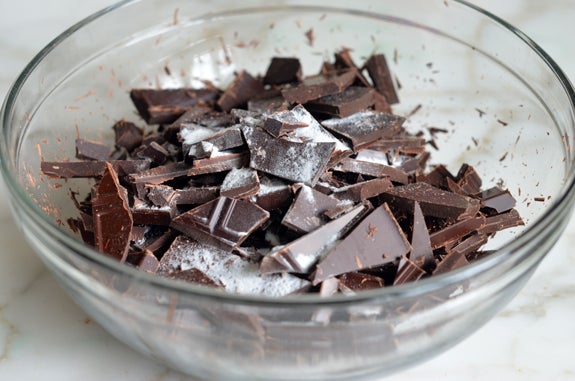 Stir in the sweetened condensed milk and vanilla. Then set the bowl over a 4-quart saucepan containing 2 cups of simmering water.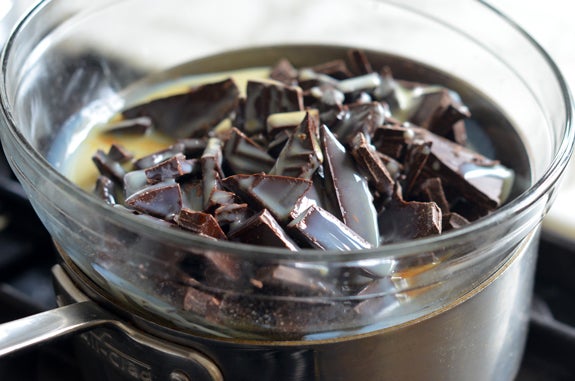 Stir with a rubber spatula until the chocolate is almost fully melted and only a few small pieces remain, 2 to 4 minutes.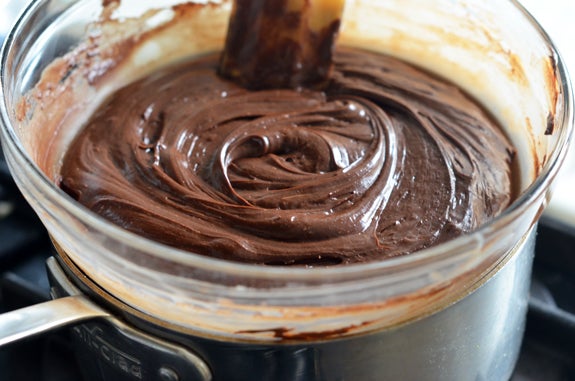 Remove the bowl from the heat and continue to stir until the chocolate is fully melted and the mixture is smooth, about 2 minutes.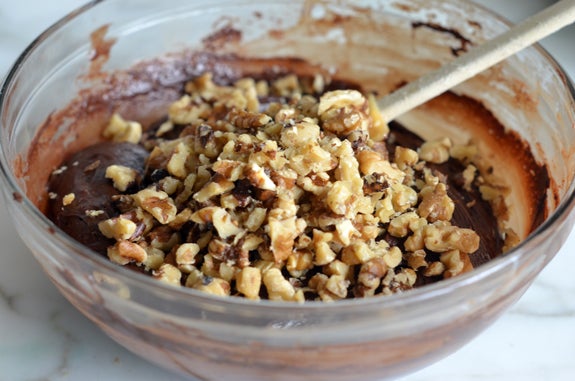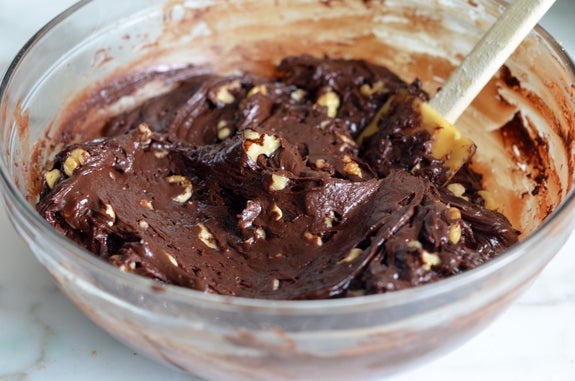 Transfer the fudge to a greased, foil-lined pan and spread into an even layer.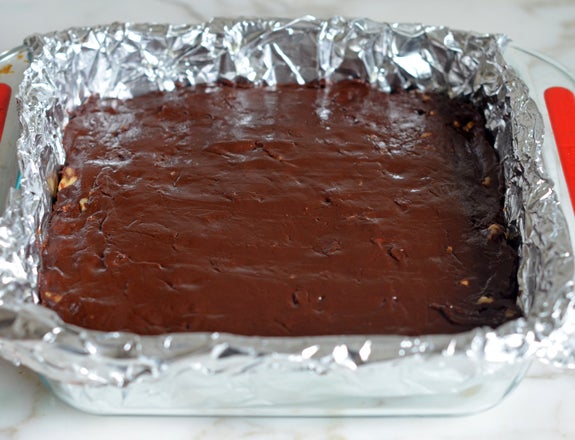 Refrigerate until set, about 2 hours. Remove the fudge from the pan using the foil overhang and cut into squares.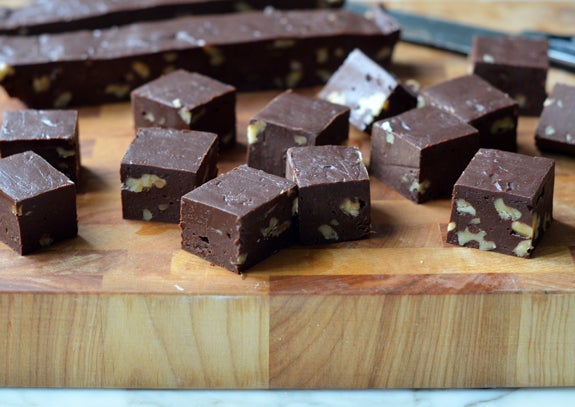 Store the fudge, tightly wrapped in plastic, in a cool place for up to 2 weeks or in the freezer for 3 months. The fudge will change texture and become drier the longer it is stored. CLICK HERE TO GET THE RECIPE