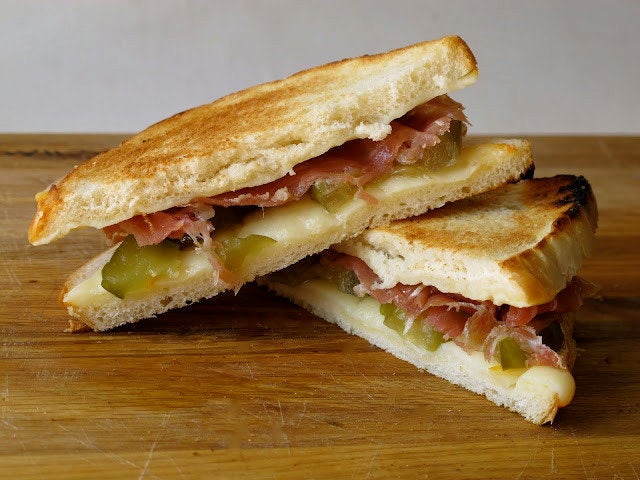 UPDATE: Since this story was published, CNN has reported that this method of making grilled cheese sandwiches can run the risk of causing fires. Keep this in mind and use your own discretion!
Learning how to make a grilled cheese sandwich is one of the first things most home cooks learn -- they're pretty easy to pull off. With just three ingredients and a frying pan, a grilled cheese sandwich provides you with a warm meal in under five minutes.
While there are simple ways to improve upon this easy meal, it's more exciting to come across ways that make this easy recipe even easier. It's hard to believe that a sandwich made of cheese, bread and butter can be any simpler to make, but trust us, it's possible -- that's why we love this sandwich. And it's all thanks to the toaster.
If you forgo the frying pan and pop a grilled cheese in the toaster, you don't ever have to worry about burning it. A toaster comes with a built-in timer, which could save the world from many a burnt grilled cheese. And you don't have to worry about flipping the sandwich halfway through cooking, because the toaster heats on both sides. Grilled Cheese Social, a food blogger, brought this to our attention, and we're sold.
There is one important step to take before you make a grilled cheese in the toaster, and that's to turn the toaster on its side. The toaster might look a little uncomfortable tipped over, but it will get the job done.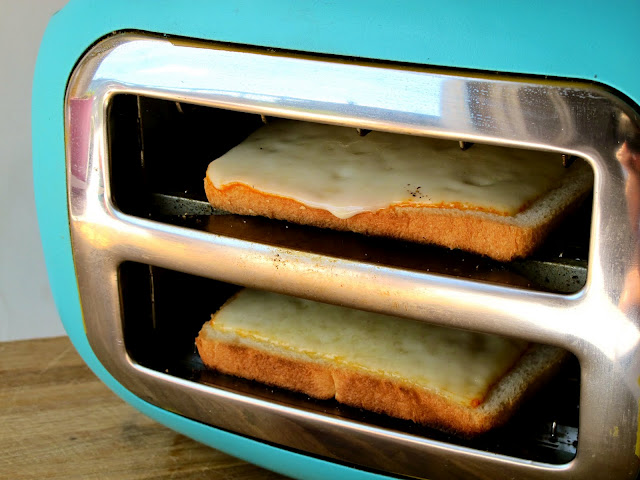 Photo from Grilled Cheese Social.
A quick warning: most toasters pop out toast when it's done and they will do the same thing with grilled cheese -- so don't stray too far from your toaster or you will have a melted cheese mess. For more details instructions, and warnings, check out Grilled Cheese Socials tutorial.
Related