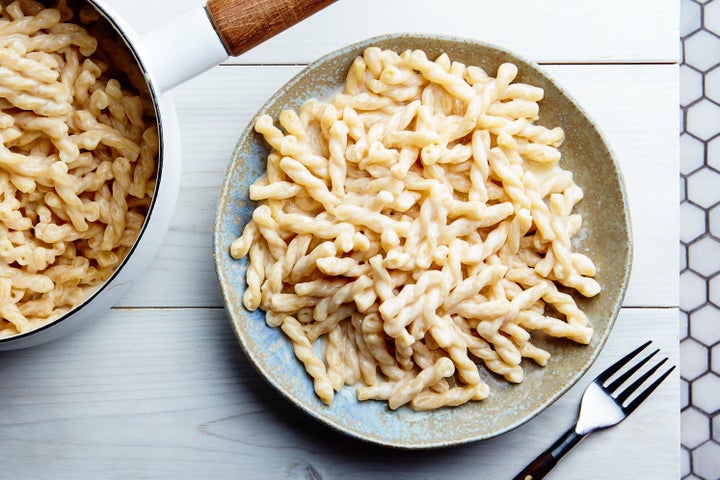 When it comes to the topic of homemade mac and cheese, I've done my research. And thanks to that research, I now know that the best mac and cheese involves stirring handfuls of melty cheddar into a homemade béchamel sauce, then topping the creamy pasta with crunchy, garlic-scented panko and baking until golden brown and bubbling, like in Our Favorite Macaroni and Cheese recipe.
Of course, I rarely have the time or patience to wait for homemade mac and cheese (and the same goes for my toddler). That's why I'm often tempted to reach into the cupboard for a box of the instant stuff.
But boxed mac and cheese has its own set of problems. For one thing, I don't always know what's in it — there are plenty of ingredients listed on many of these boxes that I can't pronounce. But even more concerning is the cheese in the box. There's simply never enough of it!
But I have to believe that cheese powder was put on this earth to make rich, creamy instant mac and cheese at home.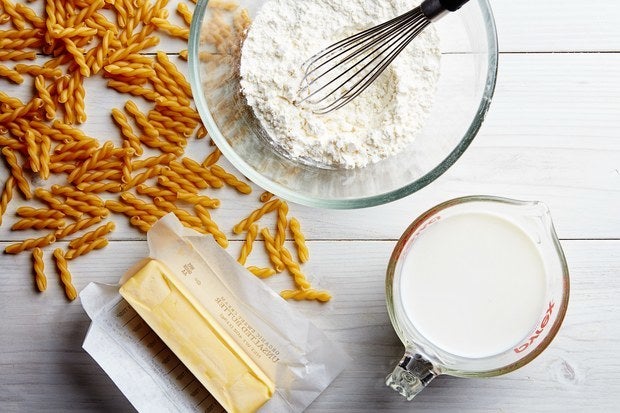 Perhaps the words "cheese powder" make you recoil in horror? Relax — our test kitchen tried out a few brands and our favorite is made with real Vermont cheddar and has a short list of ingredients with no dyes (meaning it's the color of aged white cheddar, not neon orange). Better yet, it can sit, opened, in the pantry for up to 12 months. Which you means you can have instant mac and cheese... instantly!
Of course, you'll need a recipe. Other than the cheese powder, my recipe calls for just three ingredients: butter, milk, and pasta. You can add as much cheese powder as you want, and use any shape of pasta, too. So say hello to extra-cheesy penne, fusilli, and gemelli — and goodbye to that mystery boxed stuff.