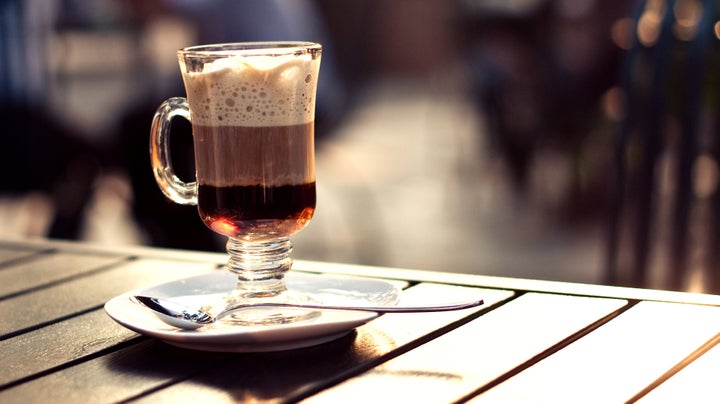 Legend has it that in the winter of 1943, Joe Sheridan, the chef at Foynes Port near Limerick, Ireland, decided to whip up something a little special for stranded airbase passengers ― a mixture of whiskey and coffee with heavy cream floated on top. It became an instant hit and an airport specialty.
Nine years later, San Francisco Chronicle travel writer Stanton Delaplane tried the concoction at the airport and loved it so much that he asked a bartender in San Francisco (Jack Koeppler at the Buena Vista Hotel) to recreate it.
A few failed attempts and a trip to Ireland's Shannon Airport later, the duo figured out how to successfully make the drink, selected the perfect glassware, and the Irish coffee as we know it officially landed in the United States.
The biggest issue in the drink's re-creation is the cream. Every early iteration ended in the cream falling to the bottom of the glass. Ultimately, the duo enlisted the help of the San Francisco mayor, who ran a dairy and suggested they use an aged cream and more sugar to help it float.
While the Buena Vista is the most widely accepted Irish coffee origin story, it's possibly not the whole story. The drink also made an appearance in a New York Herald Tribune article by Clementine Paddleford in 1948. And some lore has it created at the Dolphin Pub in Dublin in 1940, rather than at the airport later that year. However, there's no denying that the Buena Vista, which even put out ads for the drink back in the '50s, is where it took off and became a hit.
But do Irish people actually drink Irish coffee? The answer is yes, although not as much as you might think.
"The Irish coffee has become increasingly popular in Ireland alongside the country's enthusiasm for coffee culture, but the hot whiskey or hot toddy remains the number one for a hot Irish whiskey drink in Ireland," said Alex Conyngham, the founder of Slane Irish Whiskey.
The Buena Vista Cafe in San Francisco currently serves up to 2,000 Irish coffees a day. If you're not near San Francisco and want to make one of your own, doing so is a relatively easy proposition. You'll just need some coffee, sugar, cream, and Irish whiskey.
Here's a good base recipe to get you started:
1 ounce of whipped heavy cream cream

2 teaspoons of demerara sugar syrup (see below)

6 ounces of brewed coffee

1 1/2 ounces (3 tablespoons) of Irish whiskey
To make the syrup, heat up 2 parts of demerara sugar and 3 parts of boiling water. (You're going to probably want a few servings, so adjust your amounts accordingly.) Slowly add the sugar to boiling water and stir until it all dissolves. Once you're done, you can store your finished syrup in the fridge for up to a week for future coffees.
You'll want to whip the cream to put on top of your drink to thicken it up. If you have a cocktail shaker you can shake it. Otherwise your favorite reusable container or travel mug, or anything with a lid will do. "A 30-second shake of heavy cream in a protein shaker will do the trick," Conyngham advised.
Start with a warmed glass. You get that by pouring in some hot water and then pouring it out. Afterward, pour in your whiskey and sugar syrup, and mix them together thoroughly. Kevin Denton Rex, the head of mixology and education at Pernod Ricard, Jameson's parent company, suggests slowly mixing in the sugar to gently release the alcohol vapor from the whiskey.
Afterward, add your coffee and then pour your cream very slowly into the cup over the back of a spoon. Using the spoon will help the cream float on top.
While many might be monitoring their sugar intake these days, Rex noted that the sugar is necessary not only for the taste of the drink, but also to help the cream float on top. This is one place where you don't want to cut back on the sugar.
If you want to try something a little different, Rex suggests using Kahlua as a sugar replacement. "I also always top mine with nutmeg," he said. Slane's version uses vanilla-infused demerara syrup and is topped with dark chocolate orange shavings.
If you're looking for something completely different, Rex suggests swapping your coffee mug for a martini glass and trying an espresso martini using Irish whiskey.
"It's kind of the same thing," he said, and can make for a fun spin on the original.
Before You Go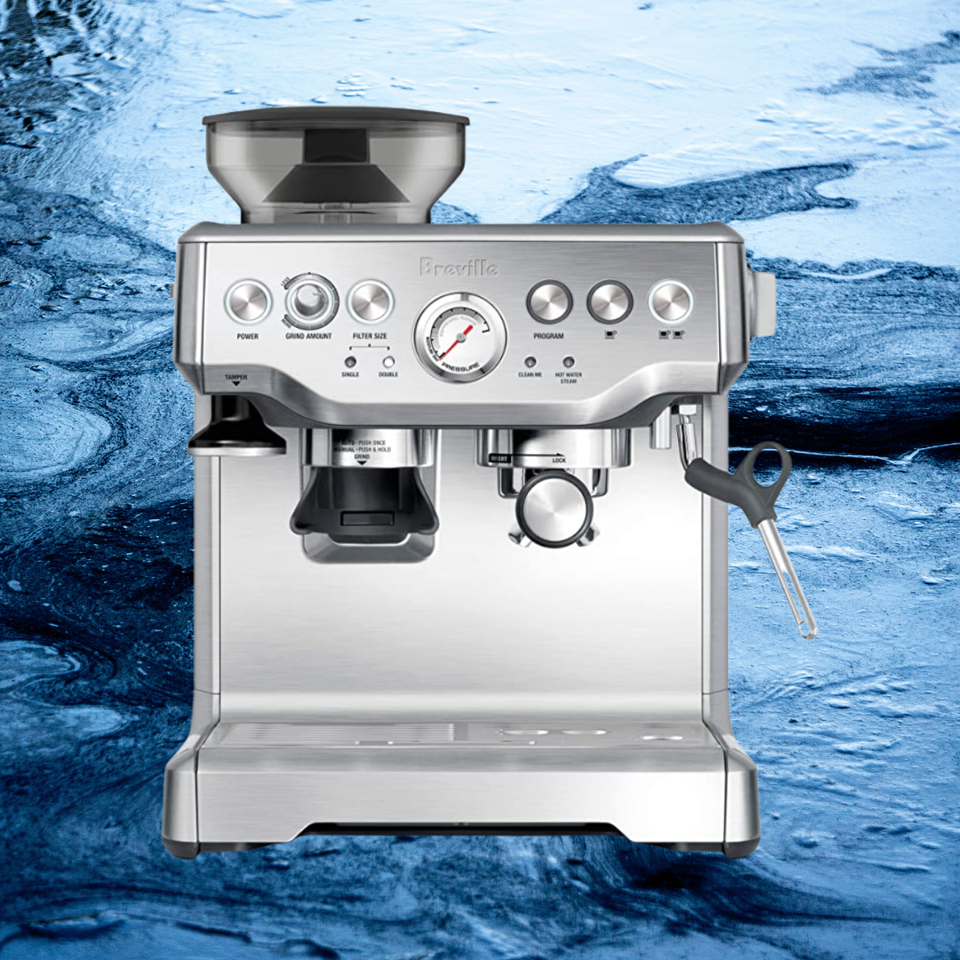 The Best Coffee Machines on Amazon