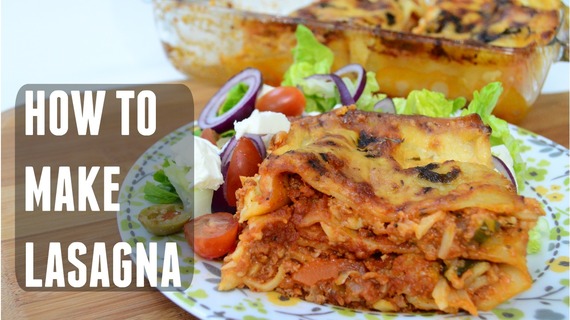 How to make Lasagna recipe (lasagne)
Today I will be showing how to make Lasagna at home with an indian twist, its so delicious and easy to make. All your family will love it .. Awesome comfort food for any day of the week!
INGREDIENTS
Lamb Mince - 500g (You can also use Beef or Chicken)
Lasagna White Sauce - 1 and half jars
Lasagna Tomato Sauce - ! and half jars
Onions - 2 medium chopped
Carrot - 1 chopped
Mixed Peppers - handful
Courgete - 1 chopped
Black Pepper - half teaspoon
Cumin Powder - 1 teaspoon
Corriander Powder - 1 teaspoon
Red Chilli Powder - 1 teaspoon
Garlic Paste - 1 teaspoon
Worcester Sauce - 1 teaspoon
Tomato Puree - 1 tablespoon
Salt - to taste
Water
Oil
Lasagna Sheets - 10 sheets
Grated Cheese
I upload weekly recipes so you might as well subscribe!
This channel is for anyone who loves food and and how to cook from student's to someone preparing for marriage or even if you are just in need of some inspiration!

I live in Leicester, England and have learnt from the the best Chefs, who have taught me everything from savouries , delicious, tasty mouth watering home made good food, snacks to sweet dishes, desserts and more!
If you have any questions, quickest way to contact me, TWEET me @cookwithanisa
I will try my best to help you.

Related