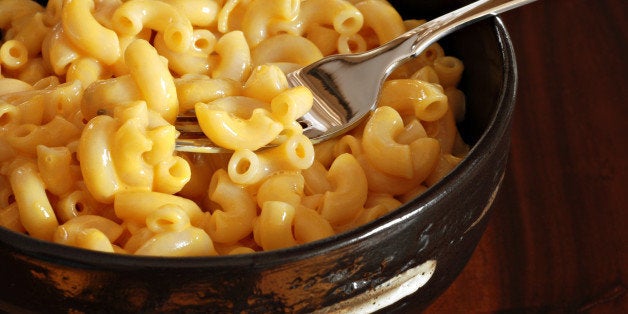 Here at Food52, we love recipes -- but do we always use them? Of course not. Because once you realize you don't always need a recipe, you'll make your favorite dishes a lot more often.
Today: Watch Amanda and Merrill share their tips for making the ultimate comfort food—and without a recipe.
The pasta, the cheese, the bèchamel, the add-ins, the toppings: There are lots of directions to take your macaroni and cheese. You can go wrong with it—there's a version from Amanda's childhood that she absolutely detests (find out which in the video), but macaroni and cheese is a very good thing when made right.
In this video in our new weekly series with The New York Times, watch Amanda and Merrill share good tips and tricks for making a better (ie., perfectly creamy, seasoned, browned-on-top) macaroni and cheese. One hint: Add lots of salt to that pasta water.
Food52 is a community for people who love food and cooking. Follow them at Food52.com -- and check out their kitchen and home shop, here.