If you can't make it to NYC to get a taste of the world renowned banana pudding at Magnolia Bakery, here's something that's pretty darn close.
The recipe: EASY. The result: CRAY. This pudding is a dessert game changer. You're welcome.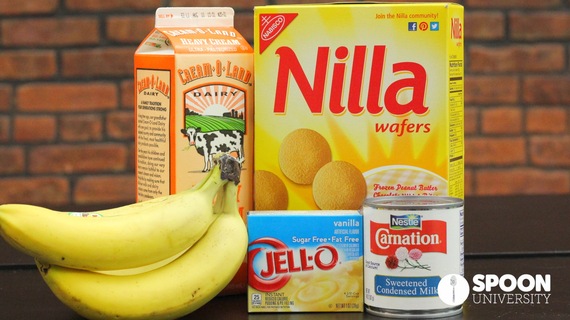 Prep Time: 30 minutes
Cook Time: 4-24 hours (chillin')
Total Time: 5-24 hours
Ingredients:
1 1/2 cups water
2/3 cups vanilla pudding mix
1 14-oz. can condensed milk
3 cups heavy cream
1 12-oz. box vanilla wafers
4 bananas, sliced
Directions:
1. Mix together water, pudding mix, and sweetened condensed milk in a medium bowl until smooth.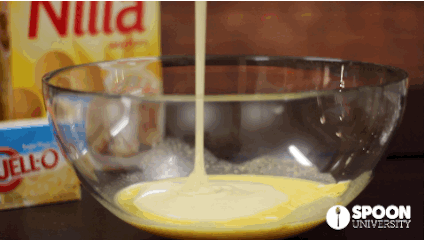 2. Place it in the fridge for at least 4 hours.