Homemade foods are usually better than packaged versions sold in grocery stores. And homemade versions are usually cheaper than their store-bought counterparts. Homemade may take a bit of time and a few supplies, but in my book, the rewards are frequently worth the effort. And so it is with mascarpone.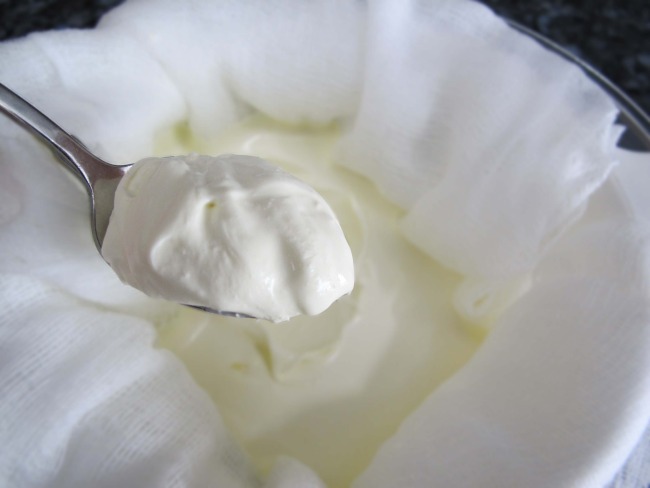 Featured in luscious Italian desserts, such as tiramisu and cheesecake, as well as frostings, and pasta sauce or filling, mascarpone is difficult to describe. It is cheese without curds, rich without being sugary, and thick but not hard. If you want to imagine its taste, think of the most mouth-watering cream cheese in the world, then imagine it lighter, slightly sweeter and infinitely tastier.
I got to homemade mascarpone indirectly, through Abby Dodge's Baketogether Double Chocolate-Strawberry Shortcakes. That recipe calls for mascarpone, and as I worked out my version of that challenge (about which I'll blog shortly), I decided to make my own mascarpone. Now that I know how easy it is to make and how incredible the homemade version tastes, I'm adding mascarpone to my "homemade-is-the-way-to-go" list.
After web research (I do it so you don't have to), I discovered that some recipes for homemade marscarpone are complicated (using a double boiler and other contraptions I didn't feel like dealing with) and a number call for tartaric acid or another starter culture that I don't have. Finally, I came upon a simple version from Melissa, the Alchemist. I loved it because she didn't use a double boiler or fancy starter - just heavy cream and fresh lemon juice. I made only ½ cup and my experience was different from hers, but we both had successful results.
Homemade Mascarpone Cheese
Serving - ½ cup Cost - $1.99
Ingredients (Double for 1 cup of mascarpone)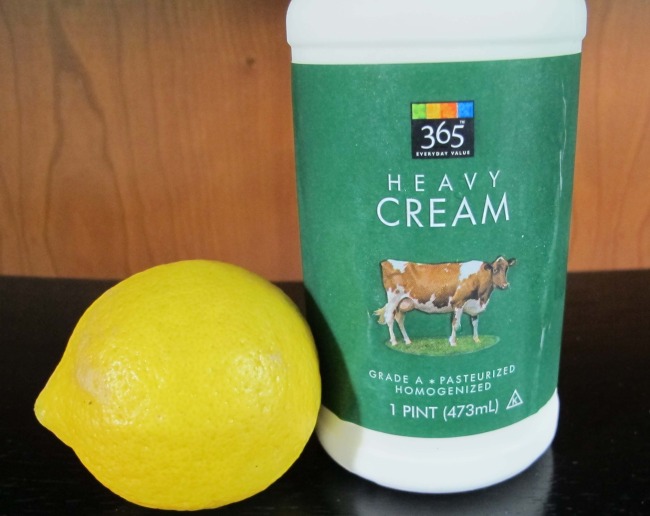 1 cup heavy cream (with no added ingredients such as carrageenan)
1 ½ teaspoons of fresh lemon juice
Equipment
Measuring spoons
Small knife (to cut lemon)
Small pot
Food thermometer
Spoon
Spatula (possibly also knife to scoop mascarpone out of strainer)
Small bowl
Strainer
Cheesecloth
Plastic wrap
Preparation
For step-by-step directions, including pictures, click here.