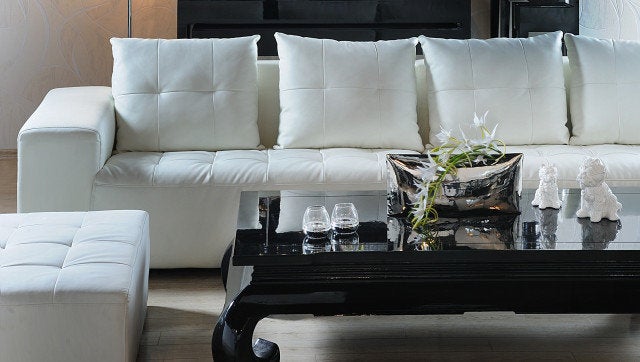 Mid-Century Modern is having a huge revival both in decor and real estate. Architects are seeing an increase in demand for the Mad Men-like style of build, while modern homes for sale aren't staying on the market for long. But what's the appeal of mid-century modern, and how can you make it work for your decor? Give these four tips a go to incorporate modern decor into your home.
Keep the Lines Clean and Sharp
A nod to the decor of the 1940's and 50's, mid-century modern decor is all about smooth shapes and functionality. Instead of opting for the coldness of decorating styles like industrial or the intentional rustic look of Shabby Chic, MCM decor is all about keeping things looking sleek and polished. If you're planning to add more mid-century decor into your home, remember that it's best complimented by simplistic styles and furniture and won't blend with things that are overstuffed, harsh-looking, or too primitive.
Don't Go Crazy on the Color Palette
While many mid-century modern homes incorporate bold colors like oranges and greens, decorating styles that go overboard with color can feel overwhelming, even in large rooms. For your decor, try to incorporate more of the natural woods or neutral tones that are found in things like sideboards, cabinets, bookcases, and save the bold pieces for a pop of color in the soft goods, like sofas, chairs, or rugs. Keep any walls or off-style pieces neutral to avoid clashing or overtaking the beauty of the modern pieces.
Invest in Good Pieces
The best pieces of modern furniture are the authentic pieces you'll find on Craigslist, your local re-use store, or good flea markets due to their construction, materials, and style. If you find a piece you absolutely love be sure to check it for overall stability and see if there are any structural flaws. If there are a few (or a lot of) nicks and dings, you'll need to decide whether it's salvageable or if the flaw might be a dealbreaker. If you're handy, you can usually score a great deal on authentic pieces that need a little restoration.
Skip the Knock Offs if You Can
In addition to aesthetic, mid-century modern decor and furniture is all about the quality of the pieces. While it might be better for your budget to go for cheaper pieces that you'll need to assemble on your own, finding authentic pieces from the 1950's will be well worth the investment as they may last longer than any MDF pieces currently making the rounds on Amazon would (and also, give you more bragging rights).
Adding a little 1950's flare to your home can give it a sleek, polished look that will make your decor stand out from the standard contemporary decorating styles. If you're unsure of where to start, remember to start with a few small pieces or accessories at first to see how well you like it in your home then go from there. Soon you'll be on your way to a swanky home in no time. Martinis, anyone?