On the heels of eBay's 20th anniversary, I realized I would never be where I am today without the support of eBay. What started as a way to test this resale site and make some extra cash in the process, became an entirely new career and chapter in my life--and for hundreds of thousands of others too. I know many people who have built their businesses with eBay as their foundation. It's incredible to think how far along we have all come.
eBay's platform has been integral to growing my business, Linda's Stuff, into the company it is today. By leveraging their platform since the start (over 15 years ago), I have been able to expand my reach to a national and international audience of over 155MM global shoppers. I have also been able to amass over $25MM in annual sales (without outside funding) and find myself housed in a newly expanded 93,000 sq. ft. office surrounded by the most amazing designer goods, accessories and clothing--It's a dream come true.
My motto has always been if you do what you love and love what you do, you'll never work a day in your life. With technology today and the tremendous (cost efficient) resources available, everyone can create their own business. Whether it's selling the crafts you make as a hobby on Etsy, your used furniture on Craigslist, or designer clothes and accessories on eBay as we do, the possibilities are truly endless.
For example, most people don't know that the average household has over 52 items worth over $3,000 just lying around their house ready to sell. Now imagine what that would be like if you sold your unwanted clothes, accessories and electronics-- add in goods from friends, family, friends of friends and suddenly a business is born!
Here are some tips on how to make the most money on eBay:
Motivation is Contagious: I started out Linda's Stuff by selling my sons' pricey video games-- for all of which I knew the prices. After my kid's supply of video games was depleted, I started selling my own clothing, shoes and accessories. When people saw I was getting top dollar on the items I was listing, the more people wanted to sell with me. Motivation, as I always say, is contagious.
Educate Yourself About Your Market: eBay is an incredible marketplace because you will find a buyer for almost anything you are thinking about selling. Research how much items are selling for, how frequently items are listed, how long before they sell, etc.
It's All in the Details: The potential buyer cannot see or touch the item, so they are relying on your images and descriptions. Be your own professional photographer; try to take as many images as you can to showcase the item. For the descriptions, don't waste the 80 character limit on words like "wow." Make sure to include the designer name, the size, the color, the style and other identifiers for which buyers would search. Is the item new or pre-loved? Does it have tags? What is the fabric content? What are the measurements? The more you include the better!
Customers Need Attention: Be prepared to answer questions from potential buyers. Even if you have included the info in your description, oftentimes the buyer wants some additional info. Be patient, responsive and try your best to address all questions and concerns quickly.
SOLD! Now What? Buyers expect cost and time efficient shipping options for their product. Once the buyer has paid for the item, be prepared to pack and ship the item quickly and in the manner agreed upon in your listing. Spend the extra five minutes to put a little TLC into your packing--let's be honest, who doesn't like opening a present.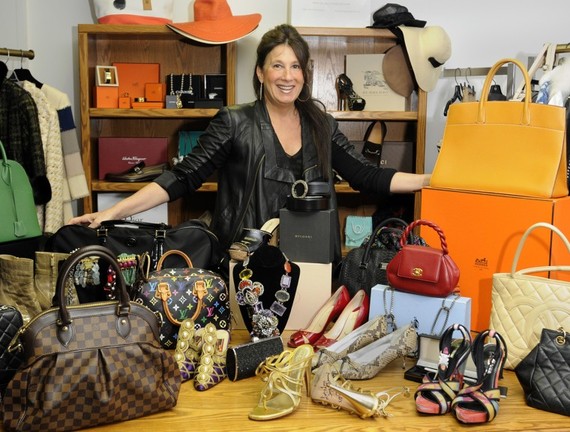 Related
Popular in the Community