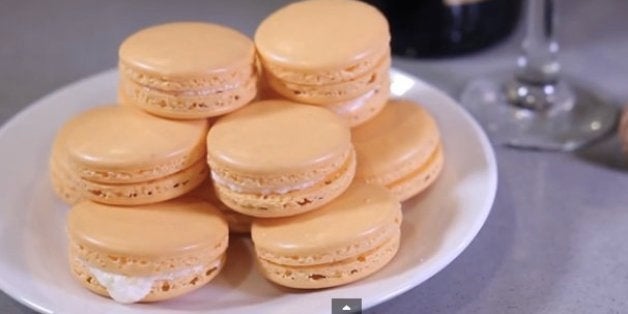 Brunch. Such a positive word, emotion even. It implies waking at your leisure, meeting people you care about and gorging 50% more than a normal meal, because hey it counts as two right? And we all plan to actually burn the calories since we have the entire rest of our day! Well, after the food coma nap. And a House of Cards binge watching session. OK, we'll just burn the calories tomorrow.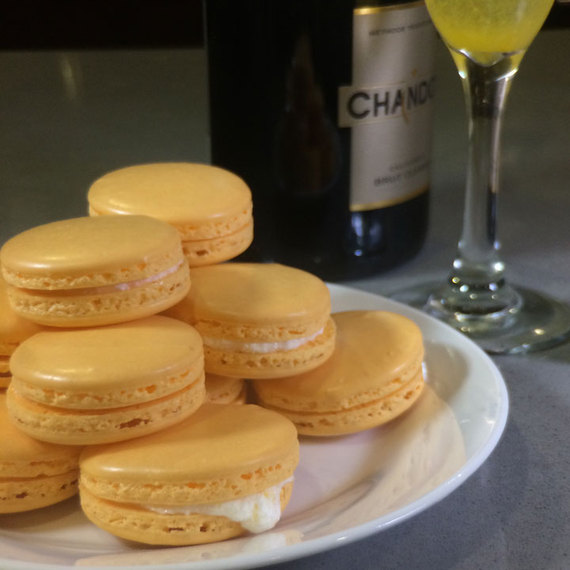 It was with this mindset in mind that we collaborated with Ashley Khawsy from Smash Bakes to bring you brunch every time you're craving something sweet and delicious. This Mimosa Macaron recipe is one of the more complicated recipes we've published, so make sure to spend some time evaluating your home equipment setup and measuring out every ingredient just right. You'll find the weight of ingredients in grams, because we highly recommend using a scale for measurement.
Here's what you'll need to make 35 macarons or 70 shells:
Orange Macarons:
144g of egg whites (No yolk!, preferably aged one day)
115g almond meal (blanched if you don't want speckles)
230g powdered sugar
72g granulated sugar
1/4 tsp orange extract or 1 tsp dried orange zest
Pinch cream of tartar
Champagne Butter Cream
1 stick unsalted butter
2 cups powdered sugar
3 tbsp Champagne or to taste you drunkard
Clutch Equipment To Have:
Food Processor or Blender
Stand Mixer
Piping Supplies
Silpat Macaron Mat
For full instructions, check out the video!
Related