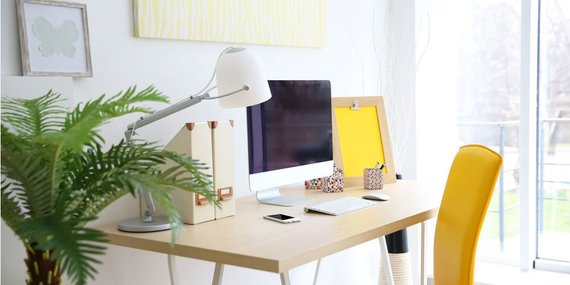 Starting an ecommerce site is never easy, but the goal of setting up, launching, and maintaining sites where entrepreneurs, designers, and creators of all sorts can sell their wares is more attainable now than it ever has been.
Ecommerce businesses--which are businesses that transmit goods, services and funds over the internet--run the gamut in size and scope, from retail behemoths like Amazon to Etsy craft sites. Online shopping is just one of many arenas that has seen extensive growth over the past 5 years. There were over 1.2 billion digital buyers in 2015, and that number is expected to rise this year--meaning that commerce as we know it is moving in this direction.
Depending on the kind of business you're in, it might make sense to start the ecommerce side of your company before you consider any brick-and-mortar setting. There are some key differences in the approach to building an ecommerce site as opposed to a traditional business, however.
"With ecommerce, you really need to build up trust, because people aren't seeing you in person... So they could be skeptical," according to Roxanne King, owner of The Holistic Mama, a long-running ecommerce site that sells King's own natural beauty and skin care products. "The good thing is, with blogs and social media, it's easier then ever to build that trust. Give them an inside look at your life and your business, and they'll want to support you."
Before working on building trust with future clientele, you'll need to lay the groundwork by filling out the proper paperwork and making sure you're compliant with all necessary agencies--just like you would with a business in a physical location.
Starting an Ecommerce Site? Work Through the Red Tape

There are some basic bureaucratic hoops to jump through on the way to starting an ecommerce site.
Selecting and registering a business name.
Locking down a domain name and website--a good company name isn't worth as much without a good website name to go with it.
Selecting the business structure that best suits your needs, including sole proprietor, partnership, LLC or corporation.
Getting an Employer Identification Number (EIN), necessary even for businesses with no employees.
Obtaining business permits and licenses, since operating online doesn't excuse businesses from needing sales tax or home businesses licenses, depending on the state.
At this point, brick-and-mortar businesses can go off and work on securing real estate or a commercial space for their business. Ecommerce site owners, on the other hand, need to start building their online presence.
Make It Easy to Use

Back in 2011, King--already a prolific healthy living blogger--began creating and refining her own natural skin care products at home in the wake of a pregnancy and years of issues with preservative-laden commercial products. It wasn't until a couple of years later that she made the transition from giving out her homemade cleansers as gifts to selling them in farmer's markets and online. That was her beginning to starting an ecommerce site.
"I would hardly call it a marketplace in the beginning. It was a page on my blog that I named 'Store' and I sold only one product for a few months," says King. "There was a button for people to pay with PayPal only, which I got using PayPal's site and copy-pasted onto my WordPress blog."
While she credits her small start as part of the reason for her future success--she was able to refine the process of selling and shipping before moving on to larger-scale selling--eventually a more usable and secure platform was needed.
King now uses Shopify, one of 4 main services that e-commerce sites opt to use in the present day. The other three are WooCommerce (the most popular solution by far), SquareSpace Commerce, and Magento.
These services help business owners create their online stores and facilitate purchases. WooCommerce, Shopify and Magento can be used as WordPress plugins to add to your existing site, while SquareSpace helps you create a new site from scratch. Here are fees and details about different packages from each of the big four:
Free to download, this plugin has free themes for use but additional premium themes start at $39. There are additional extensions that range from free to $249. Some technological knowledge required.
This all-in-one-solution comes with two ecommerce levels--Basic at $30/month (or $26/month if billed annually) or Advanced at $80/month ($70/month if billed annually). No technological knowledge required.
This open-source framework requires a lot of technical know-how, but comes with the free Community Edition or the much more complex Enterprise solution at $18,000 a year.
Easy to use and integrate, this service offers four plans, ranging from Lite at $9/month to Unlimited at $179/month.
Prepare for Rising Costs When Starting an Ecommerce Site

While it's tempting to go for the cheaper options when choosing an e-commerce builder, King notes that some additional fees are unavoidable--and some are worth investing in. (Note that Shopify and other services might charge you additional percentages on purchases if you let customers pay by credit card. Usually these transactional fees can are between 1-5% for the best credit card processors.)
"Once I opened the Shopify store, costs increased to $29 a month for the marketplace, plus merchant fees, which depend on sales," she says. "I also use some additional apps for my marketplace that give me more functionality, like an auto-ship feature and upsell pop-ups that cost an extra $50 per month."
There are also costs outside of the shop itself. King pays the cost of hosting her blog and email marketing software, which increases based on the number of subscribers. Having a blog with related content is a great way to funnel traffic to your site, as well as to increase the SEO ranking of both and make your brand more prominent.
You might also consider incorporating customer relationship management tools, like phone, email or chat customer service, in order to both help and retain existing customers and convert visitors into paying customers.
The Key to Starting an Ecommerce Site: Share, Share, Share

King credits "accidentally" having a blog two years before opening her store with helping jumpstart her business, and recommends others do the same... Though purposefully!
"I had so many followers already that when I offered a product for the first time, customers already trusted me," she says.
The same goes for social media for entrepreneurs like Facebook, Instagram, Twitter, and Snapchat. This kind of early marketing is free and can be used to drop hints and build excitement about upcoming launches or product reveals.
Cross-Pollinate Your Ecommerce Platform

King's Holistic Mama products are now carried at Whole Foods as well as on her expanded store site. She also carries some of her products on Amazon as a third-party seller. Small business owners that have their own site but also sell through Amazon--often seen as a competitor--are simply covering every corner of the market.
"Amazon is a very small percentage of my sales, but it's important to be there because some people only shop on Amazon," King explains.
There are other benefits to selling through a larger outlet, including the ability to test whether your product will be as popular as you predict, lower shipping rates if you use Fulfillment by Amazon enough, and a built-in trust factor that often facilitates purchasing by customers on Amazon. Some consumers are still wary of online shopping, but trust that an Amazon-vetted seller will fulfill their order in a timely manner.
Maintaining your own store and vision is paramount to building an ecommerce store, but don't rule out using larger platforms to help elevate your sales and brand name.
***
There are plenty of pros to starting an ecommerce business instead of a brick-and-mortar one.
The initial investment is much lower, it can be as tricked out or low-key as you'd like, and online stores have the luxury of operating 24 hours a day, 7 days a week, and for customers all over the country (or the world, if you're willing to ship that far). It's also much easier and less costly to expand operations if need be.
There are, however, important steps to take and investments to make if you want your business to emerge as an internet success story. Treat your ecommerce business like any other--stay compliant with tax laws, obtain the necessary permits, invest in customer retention and communication, and don't skimp on building a mobile-friendly platform: King says 60% of her sales come through mobile devices. You'll triumph over your competitors who don't.
This article was originally published on the Fundera Ledger on September 7, 2016.

Popular in the Community