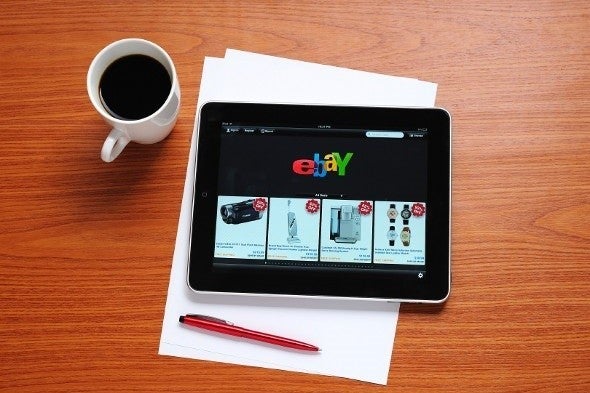 If you're looking for a side hustle or you have some belongings you'd like to sell, you may be wondering how to make money on eBay. You can get your feet wet by selling as a registered seller, but at some point you might want to set up an eBay store. Here's what you should know about how to make money on eBay.
How to Make Money on eBay: Getting Started
To get started with making money on eBay you'll need to register and set up a seller account if you haven't done so already. You'll put your credit card, debit card or bank account information on file with eBay when you set up your seller account so that eBay can charge you for the seller fees you incur (more on those later). You'll need to tell eBay how you want to pay for your seller fees each month and which forms of payment you'll accept from customers.
When you set up your store you can link it to a PayPal account. That way, your customers can pay you using their own PayPal accounts, which is both convenient and secure. PayPal also offers Seller Protection, which covers you for "claims, chargebacks and reversals for unauthorized payments and items not received for eligible transactions that are paid for with PayPal."
PayPal charges fees for processing your transactions, though. The fees start at 2.9% + $0.30 per transaction for sales within the U.S. International sales come with higher fees.
When you're setting up your eBay seller profile, make sure your Feedback Profile is set to "Public." If it's set to "Private" you won't be able to sell items on eBay. As your reputation as an eBay seller grows, positive feedback from customers will let new visitors to your eBay listings know that you're reliable and professional.
Play your cards right and you may qualify for eBay's PowerSeller program: "To qualify for the PowerSeller program, sellers need to consistently sell a significant volume of items, provide a high level of service to buyers, maintain a positive Feedback score, and meet the requirements for detailed seller ratings and eBay Buyer Protection and PayPal Buyer Protection case standards." If you qualify, you'll get access to special USPS shipping, access to phone consultations with eBay to help you reach Top Seller status, plus help with health insurance.
Listing Items on eBay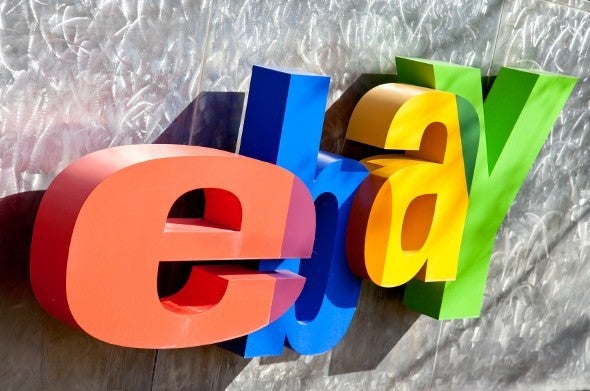 Before you can make money on eBay you'll need to set up an account and start listing items. You don't have to have an eBay store to sell on eBay and make money on eBay. You can sell items under your eBay user name without setting up a store.
If you don't already have a stock of items you want to sell, you can try buying items and reselling them on eBay, or selling items you have around the house that you no longer want or need. Think of it as monetizing your spring cleaning.
All eBay sellers get a certain number of free listings each month. How many free listings you get depends on whether or not you have a store and whether the store is Basic, Premium or Anchor.
If you exceed that number, you'll pay what eBay calls an "insertion fee" for each item you add. If you pay an insertion fee for an item that you list in an auction and the item sells, eBay will generally give you one insertion fee credit.
If an item sells, you'll owe eBay a "final value fee." The final value fee is calculated on a per-item basis, based on the total amount of the sale, including the final price, shipping cost and any other charges (but not sales tax).
The insertion fee and the final value fee are the basic fees that all eBay sellers should know about. The fee percentage depends on whether the items you're selling are auction or fixed-price, on the shipping options you offer, on the item category you use and on whether you opt for advanced listings or supplemental services. For more detailed information on eBay's fee structure, head here. You can also use eBay's own fee calculator.
Making Money on eBay: Growing Your Customer Base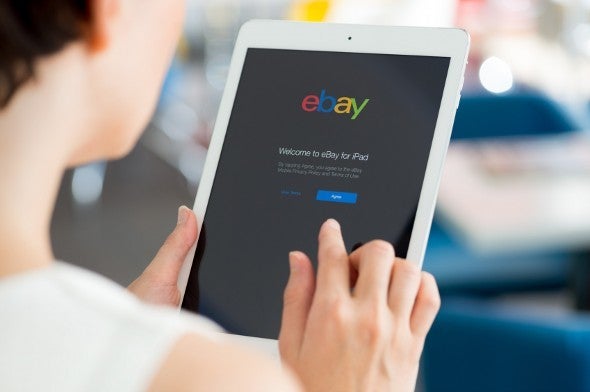 It's always a good idea to keep an eye on the competition, particularly when you're just starting out. Not sure how much to charge for the ceramic vases you make? Do your research to find out how much other sellers are charging. If you severely undercut other sellers you might not make enough to cover your costs, and you might lead customers to think your items are low-quality. But if you price your items well above what other sellers are charging for comparable items, you might not make any sales.
Establish a Brand Identity
If you want to start your eBay journey by selling items you already own and no longer want while you get a feel for the selling process that's fine. But at some point it's a good idea to establish a consistent brand identity, whether you sell items as a user or establish a store. That means keeping the general quality and feel of the items you sell consistent so that customers know what to expect and what you're all about.
Having multiple well-shot, high-quality images for your items will go a long way toward boosting your sales. The same goes for a thoughtful logo and store design, and the design of any items you include when you ship packages. Some of the most successful eBay stores have appealing logos and branded material that they include with their shipments.
Some eBay sellers make a name for themselves by offering expensive items that are costly to make (jewelry, etc.). If this is you and you can make enough sales of expensive items, that's great. In general, though, it's a good idea to keep your costs down to maximize the money you make on eBay. That goes for the cost of buying or making the items you list, the cost of eBay fees and the cost of shipping.
To really make money on eBay you'll need to have good feedback from customers. That means, at the minimum, being honest about what you're selling, being responsive to customer questions and providing prompt shipping. But it can also be helpful to send follow-up emails to customers asking them to rate their experience or letting them know about sales you're having. Depending on the volume of your sales, you may be able to include a hand-written thank-you note with each shipment, which can help you get customers' repeat business.
For tax purposes and to analyze the progress of your business, you'll want to keep meticulous records. You can use Excel or Quicken to keep track of your expenses, revenue and sales tax. If all that sounds like too much for you, you can hire an accountant to help you keep track of your business revenue and expenses and comply with tax requirements.
Making Money on eBay: Wholesalers vs. Dropshippers
Unless you stick to selling items you already own, at some point you will have to decide how you'll acquire the items you list. You can buy items and store them in your home or in a warehouse. You may decide to buy your items wholesale, or hunt around for bargains and mark up what you find. And of course if you make your own items you won't have this problem, but you'll have to decide whether to buy your materials retail or wholesale, and where to store your materials and finished products.
For those who don't make their own items, another option is to use dropshippers. Dropshippers store items on your behalf and ship them when you complete a sale on eBay. However, using a dropshipper gives you less control over your business than you'd have if you bought the items wholesale before making a sale.
Advertising on eBay
EBay sells ads that it calls classified ads. If you want to bring more eyes to your eBay items, you may be tempted to advertise. $9.95 gets you a 30-day listing in eBay's classified ads in any category except real estate. There are additional fees for upgrades to your ad.
Ads expire after 30 days unless you opt to create a "Good 'Til Cancelled" listing. These renew automatically every 30 days until the items sell, you cancel the listing, or eBay cuts off your listing.
Bottom Line
You won't earn the coveted Power Seller title on eBay in just a week or two. It can take time to build up a successful eBay store. As with any small business, identifying a market need, deciding on appropriate pricing, growing your customer base and providing good customer service are keys to success. If you think you can run a successful e-commerce business without going through eBay and paying eBay's fees, you can always set up your own website and sell your items there.
Popular in the Community