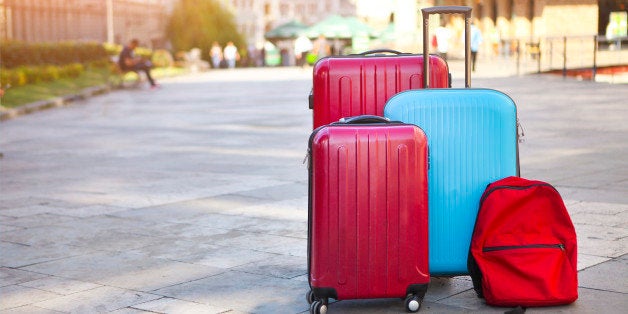 Traveling has always been something I felt I had to do. I worked, saved up money and went for trips on a roll from since I was 17 years of age. By the time I was 23, I started to crave for trips with more distance but time was always a concern. Finally, after a ton of research and a few years of active planning, I left U.S to start traveling and working my way around the world. I've tried a lot of different methods to earn money while traveling and here are the ones that worked out the best.
I had no teacher training experience in the past but I decided to make the career change anyway. After taking an online course to get ESL certified, I applied to some jobs online and quickly heard back from a school in China. Offering a free apartment, partial airfare, health insurance and a salary of $1,500 a month, it seemed like a pretty good deal to earn money while I travelled. My working hours weren't that long and I had plenty of time and money to take day trips, travel around China and use my vacation time to visit neighboring countries like Japan, South Korea and Taiwan.
My blog started out as something fun to do but I started to take it a bit more seriously when I realized that I could get paid for it. Living in Thailand where most things are relatively cheap, I was able to sustain myself through the small amount of income I made through the blog.
I'm not a huge gambler but after meeting a friend in Bali who was very much into the scene, I realized that it would be an entertaining way to earn a little cash while travelling. I got into playing Rummy as opposed to Poker like many of the people that I met and found that I got good enough at it to earn a bit of money to get me through.
I'm a big fan of utilizing talents for the purposes of making money. A little tired of teaching ESL, I thought long and hard about things that I was good at that would possibly be able to earn me income. Always a fan of writing, I figured that I could offer my services online and try to earn a living. I started off on freelancing websites like Fiverr and Upwork and slowly started to build a client base. It has been one of my top methods for making cash while on the road.
Going to an actual place of work doesn't have to be a bad thing, especially if that place happens to be in an interesting destination. There are a lot of odd jobs to be had in short periods of time and I have experienced picking up barista work in Thailand, farming work in New Zealand, hostel jobs in Europe and movie extra gigs in Vietnam.